Okay, 2nd attempt - nothing controversial this time.
This writeup represents the simplest possible install I've been able to come up with. Below you'll find a wiring diagram, tools list, supplies list, and step-by-step installation instructions.

Video of the working installation
Supplies:
1x
PAC TR-7 Module
1x
Posi-tab 20-22ga (red)
3x
Posi-tab 12-18ga (black)
4x small cable ties
Tools list: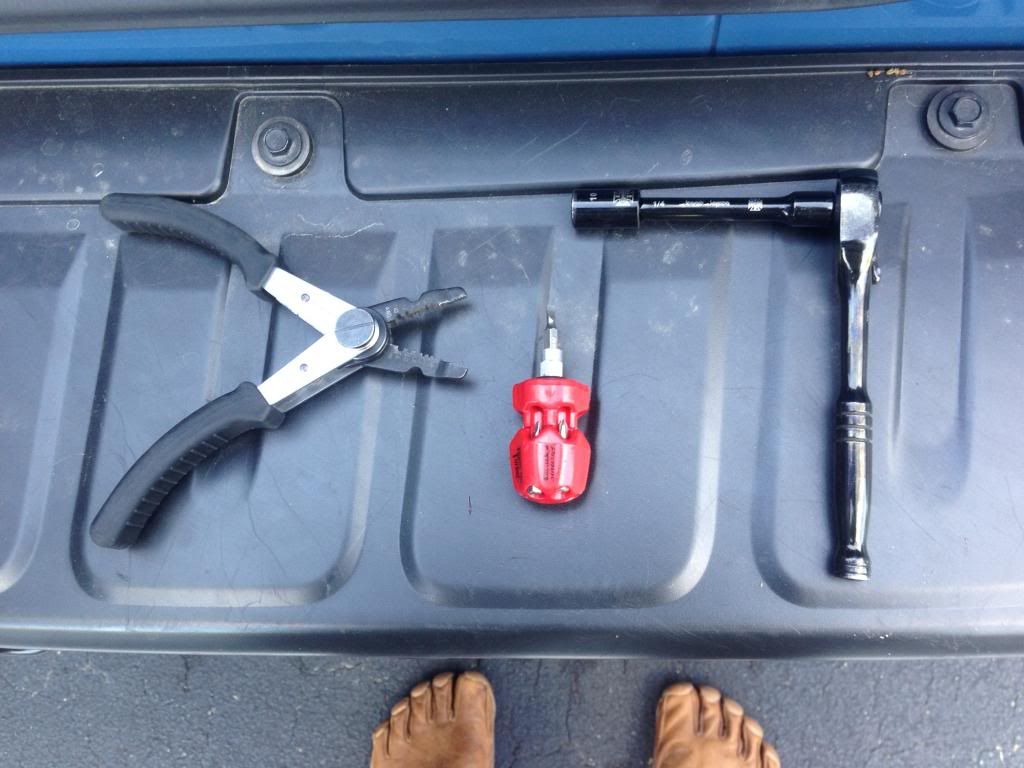 10mm Socket Wrench deep socket or 2" extension
Small screwdriver
Wire cutters/stripers
Downloadable Wiring Diagram
NOTE: PAC Module needs to be programmed to mode 15, 2 pulses, 3 second output. I programmed mine using a 12V brick, you can program it after you get it mostly installed (before connecting trigger wire), or rigging up something to the battery.
Installation Steps:
1. Open rear window using the key one last time...
2. Using the small screw driver, remove the two dust covers (squared) by the hydraulic cylinders, and the caps that are covering the bolts (circled).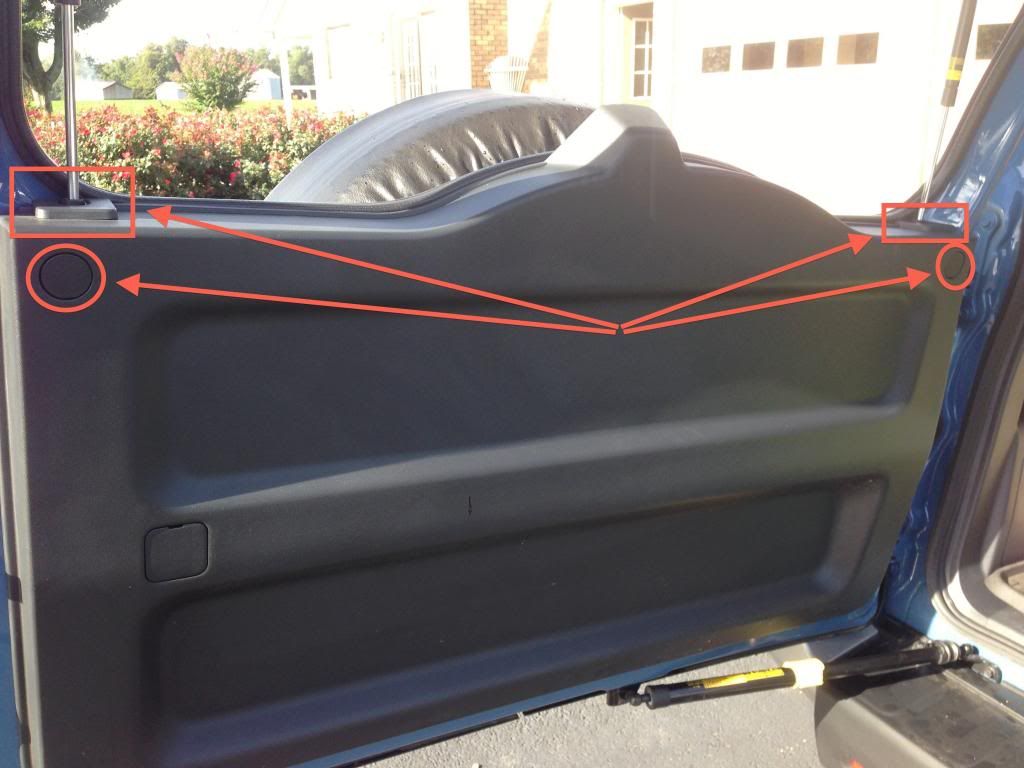 3. Carefully peel the plastic covering down halfway. You'll be reattaching it, so try not to stretch or tear the plastic.
 (IGNORE THE ARROWS)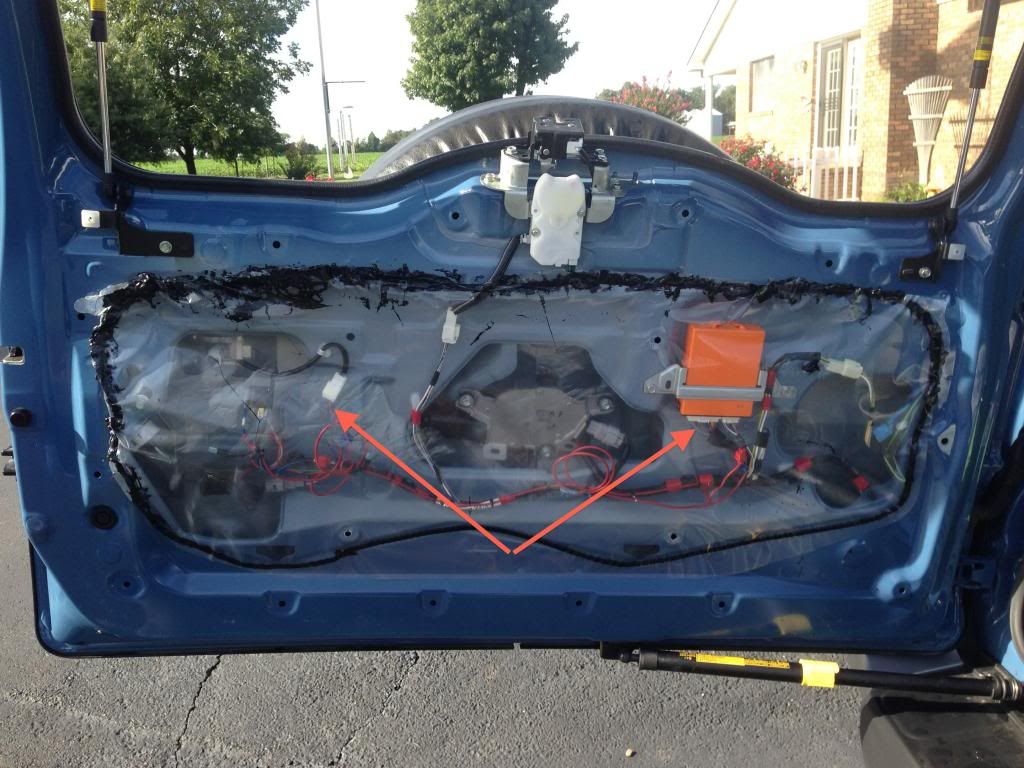 4. Identify the power lines at the rear door MCU right hand connector (white with black stripe = GND, blue with orange stripe = +12VDC constant) and install a black 12-18ga Posi-tap connector on each one (installing the tap side).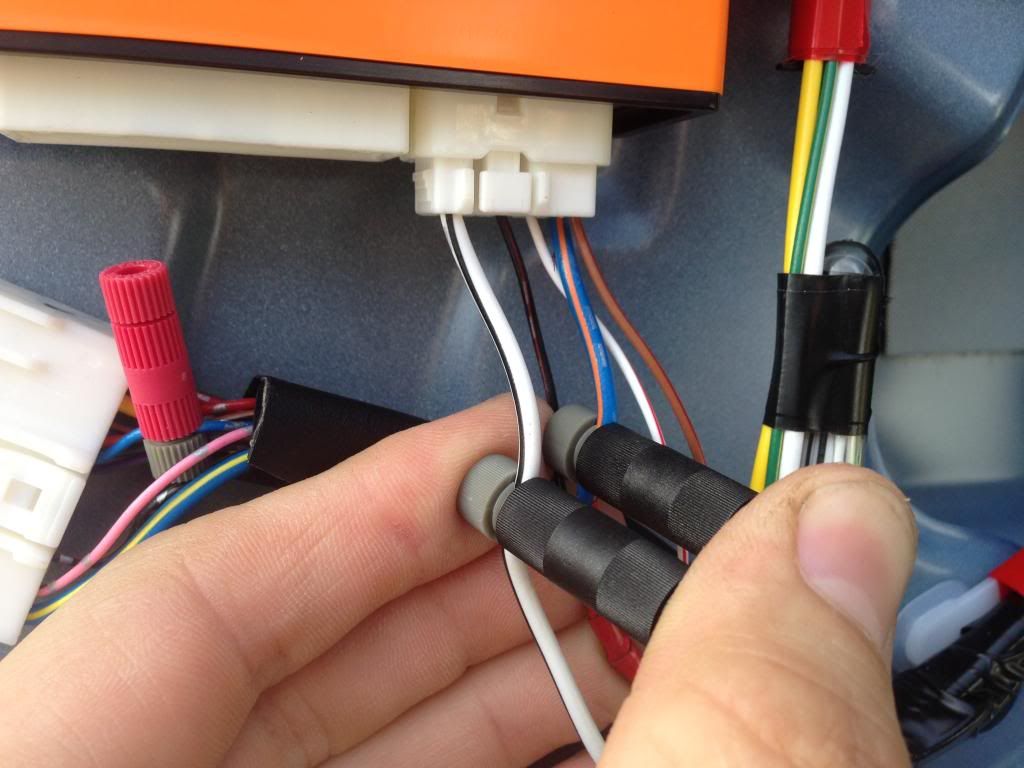 5. Identify the white door unlock trigger line at the lock and at the rear door MCU left hand connector and install a black 12-18ga Posi-tap connector near the MCU.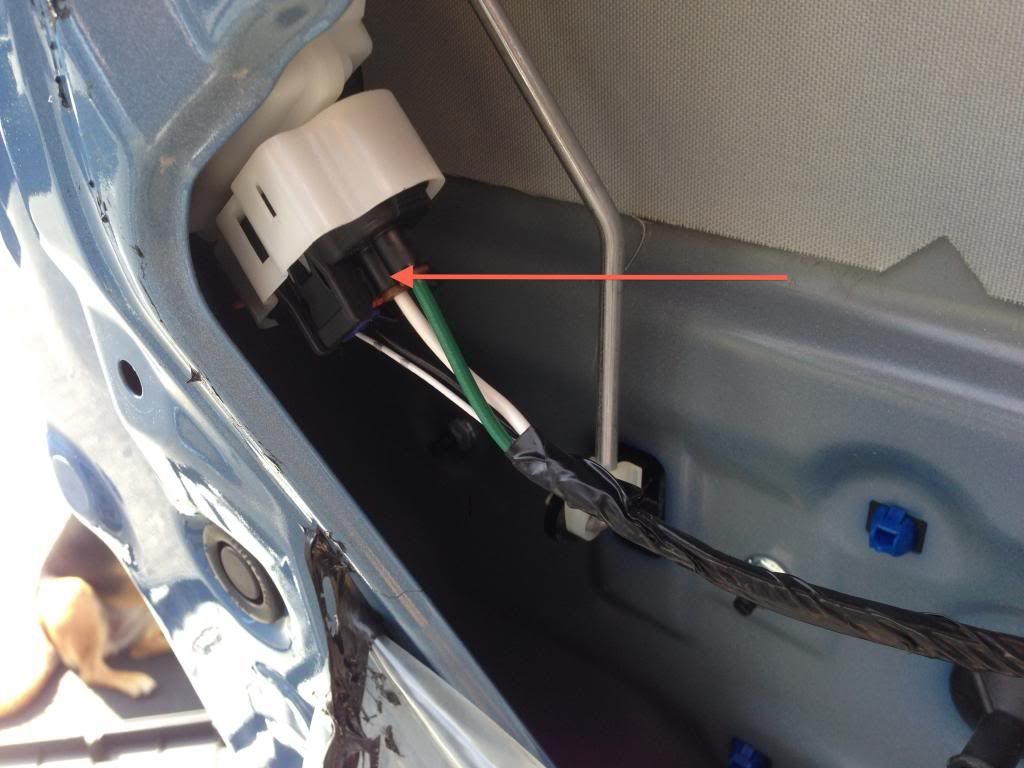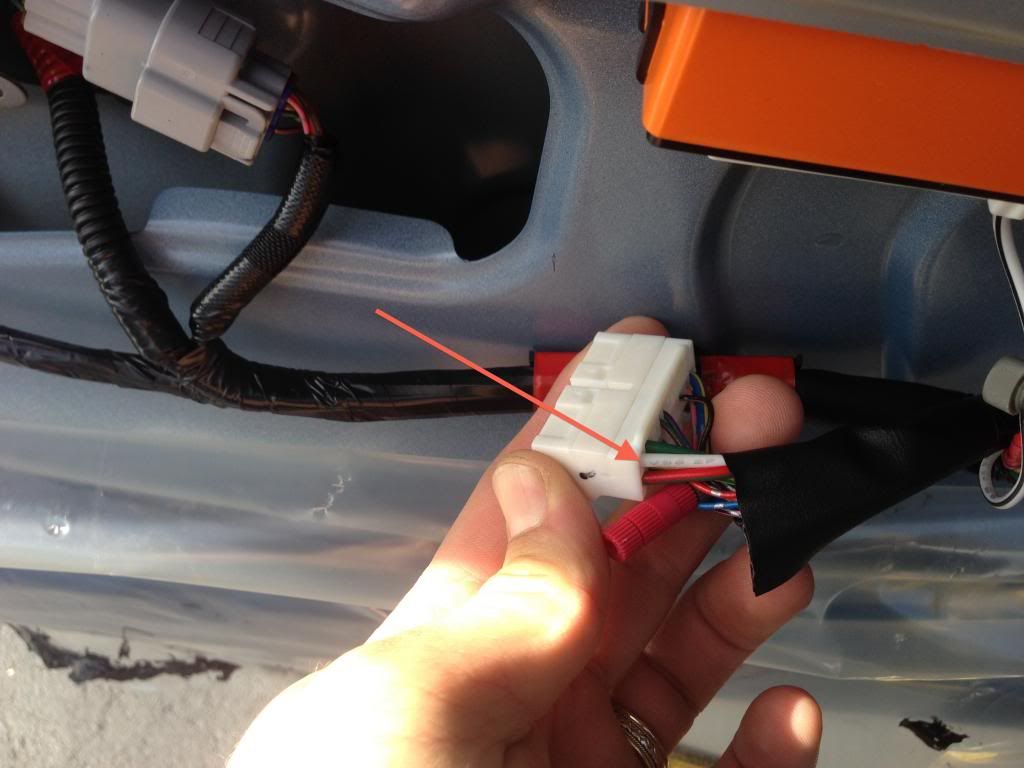 6. Identify the blue (with silver dots) keyswitch line at the keyswitch and rear door MCU left hand connector and install a red 20-22ga Posi-tap connector near the MCU.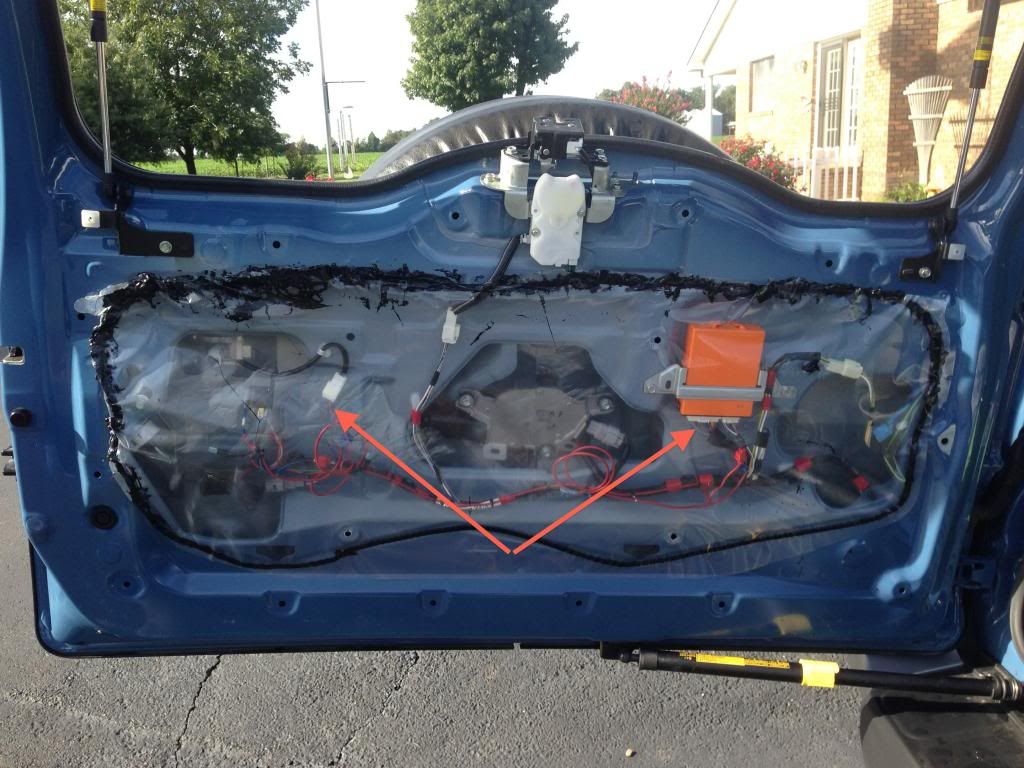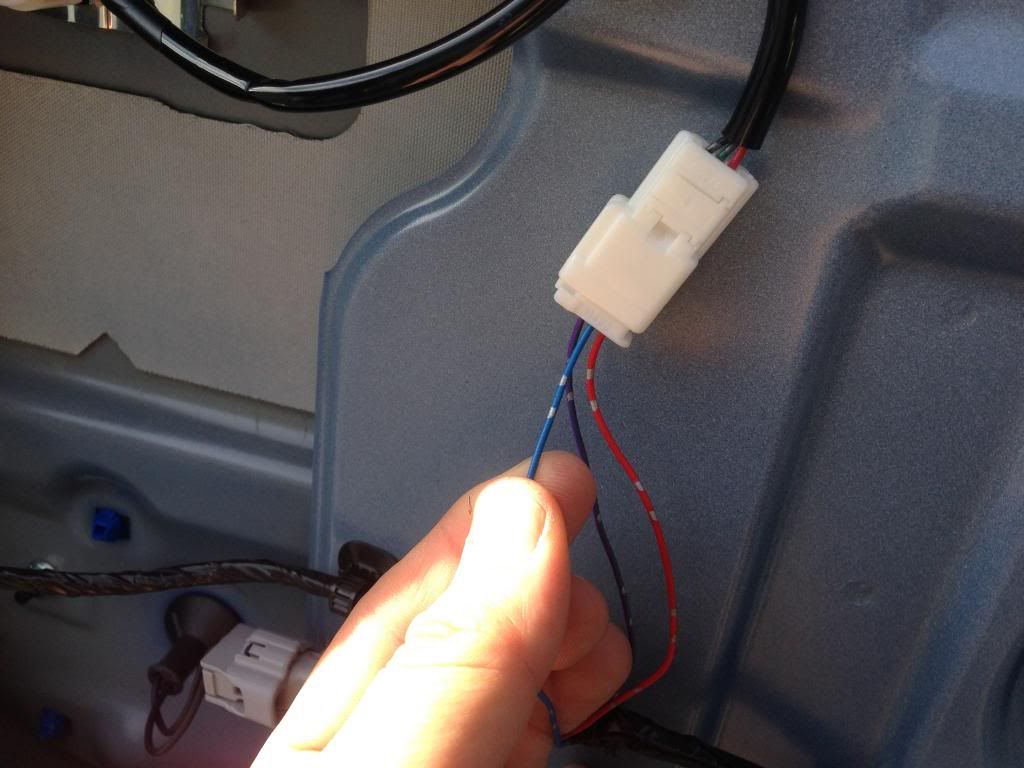 7. Connect the lines from the PAC module harness as noted below by removing the pre-stripped 1/4" sections of insulation.

MCU Connections PAC Connections

Blue w/ Or Stripe (+12VDC) <--> Red

White w/ Black Stripe (GND) <--> Black

Blue w/ silver dots (keyswitch lock) <--> White

White (Door unlock trigger) <--> Green


8. Connect the PAC Module to the harness.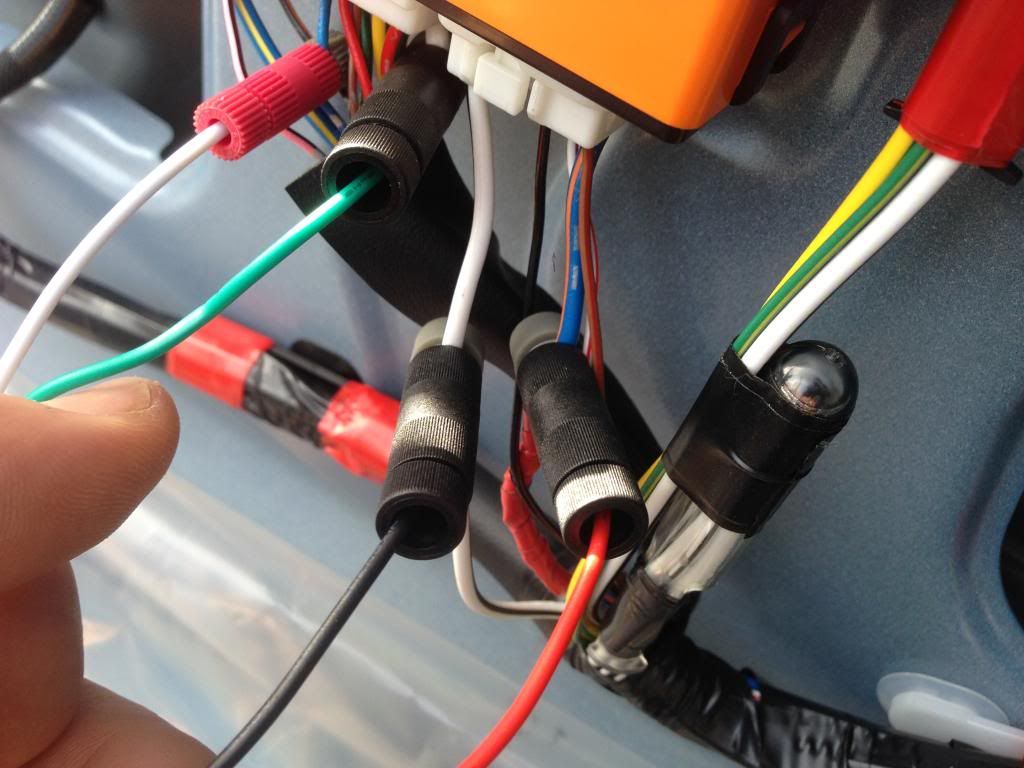 9. Using the zip ties, secure the PAC module (takes two) and the wires.

Trim the zip ties.
10. Reconnect any loose wires from the MCU.
11. Close the window and test - 3 unlock presses on the key fob, or 2 unlock presses from the front door lock controls.
12. Open the window, carefully secure the plastic sheet, replace the rear plastic panel, 2 bolts, and covers.