I've been waiting to get the exact switch I wanted before doing this mod. No one stocked them. I had to order 10 of them and pay a special order fee to get them, so if anyone wants one I have eight available. I am going to keep one extra to install in an overhead console if I ever find one I like. The switches are SPDT rockers, momentary on in both directions and fit a 3/4" round hole.
This is the switch and the step drill I used to make the hole. I don't know why they look green.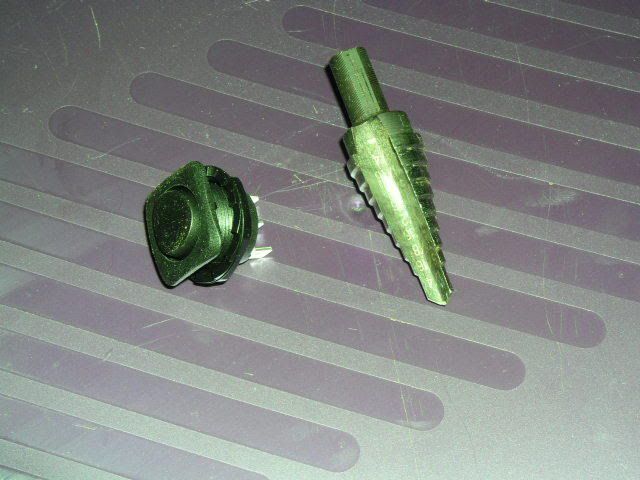 The hole drilled and the switch installed. I elected to install the switch on top of the rear door panel instead of in the face of it so cargo and dogs etc. wouldn't be bumping into it.
Here is the plug and wires that run from the lockswitch to the rear door ECU. The purple wire is the common lead, the blue for unlocking rear window, and the red is for unlocking all doors. I elected to solder my wires to the switch side of the plug so I wouldn't have to disconnect the battery. Notice that the wires on the switch side do not color match the wires on the ECU side.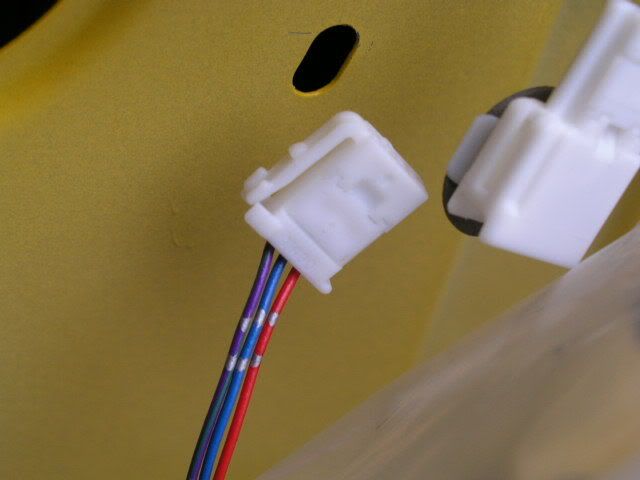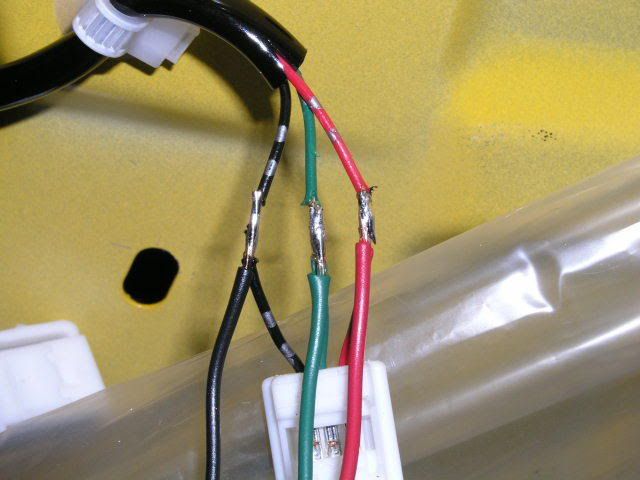 My finished splice. Wrap the individual splices with electrical tape and then wrap them together.
Female terminals crimped to the wires and installed on switch. Be sure to put the common wire on the center terminal. Wrap all terminals with electrical tape.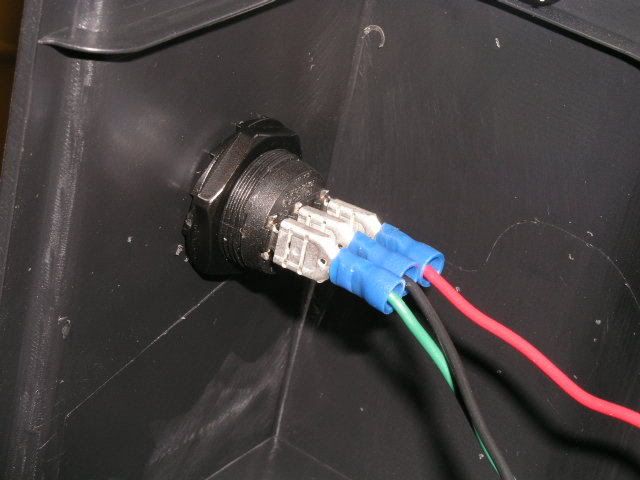 Finished product. When switch is rocked forward, the rear window unlocks and all doors lock. When switch is rocked rearward, doors are unlocked.