A buddy and I hit 5 mile today, and we drove all over the place out there.
We went in via RattleSnake, to start out the day. After spending all last weekend in Moab doing 4 and 4+ trails, I never once had a need for rock sliders. Doing the short RattleSnake put me on high alert as there are several places to bash in the underside of your body...
Here is Steve heading up it: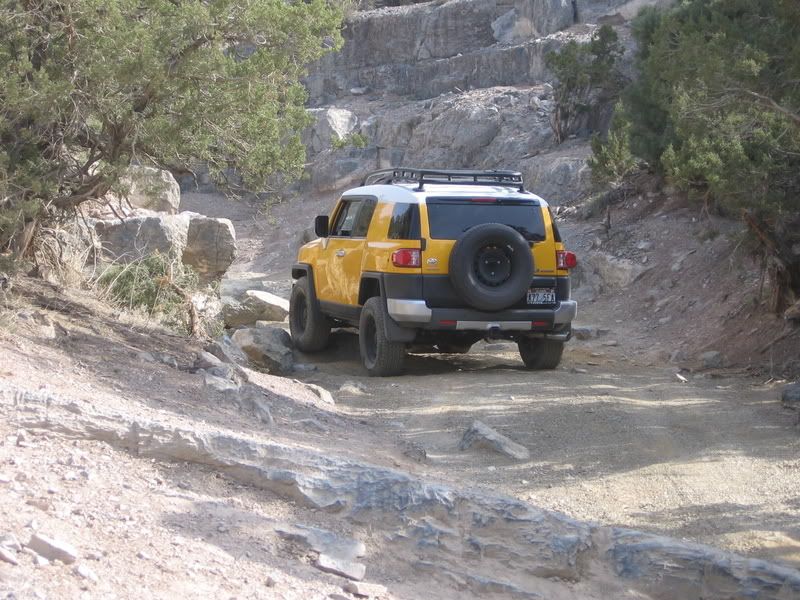 Getting ready to go up the waterfall. I choose an intermediate line in the middle. Need to get the skids and sliders before I try the line all the way to the right.
I made it about 3/4ths the way thru this obstacle but had to back down and take the go around because I would have done some massive side door damage.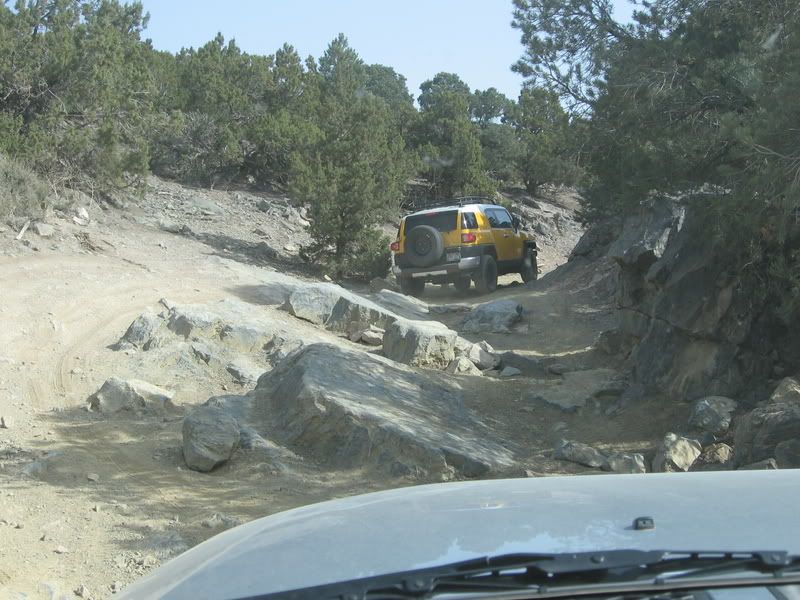 Here is Steve as we did mile after mile of narrow ATV trail.
Steve Flexing going up a steep spot:
Leading to this...in many spots the branches were just unavoidable. Anybody have a good buffer/wax recommendation
Looking back after heading up several steep shale-littered trails:
After negotiating several miles of extremely rutted roads, we made it close to the top of the BLM land area and had a heckavu view.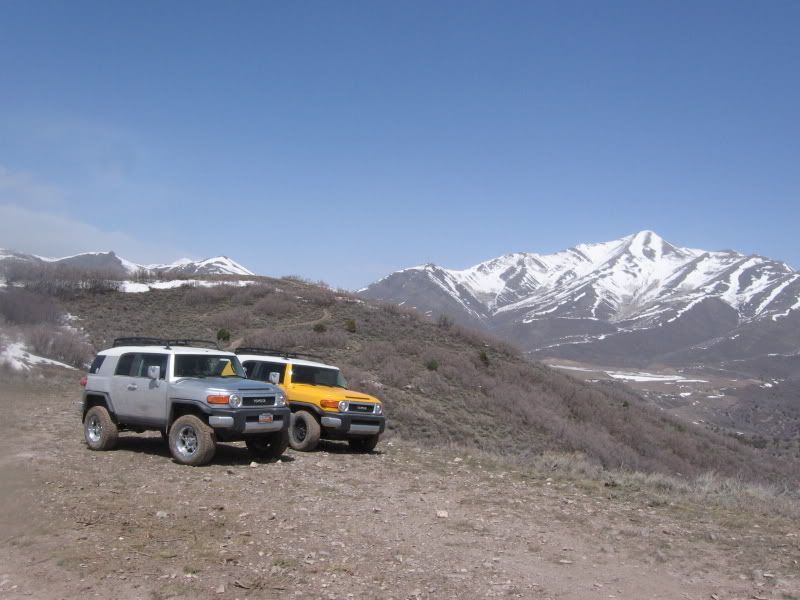 __________________
2007, Silver,
TRD
Exhaust, OME lift