Well when I bought my FJ Cruiser in December of 2015 one thing I noticed pretty quickly was the rough shape my floor mats were in, specifically the front driver's side floor mat and especially the rear cargo mat.
Since finding genuine Trail Teams floor mats it pretty difficult and the price people are asking for them is ridiculous I decided to take an alternative route after hearing that the badges on the 1st gen floor mats for FJs can be removed and then re-glued. So I picked myself up a whole new set of floor mats from eBay and here are pictures to show the results.
Here is the cargo mat which as you can see had come apart at the seems and was now totally useless at holding water should that be needed at any point. I put the FJ logo badge on there and removed the Trail Teams one and installed it on the good replacement mat using super glue. Just be careful as you remove the badges. Wouldn't want to tear the plastic.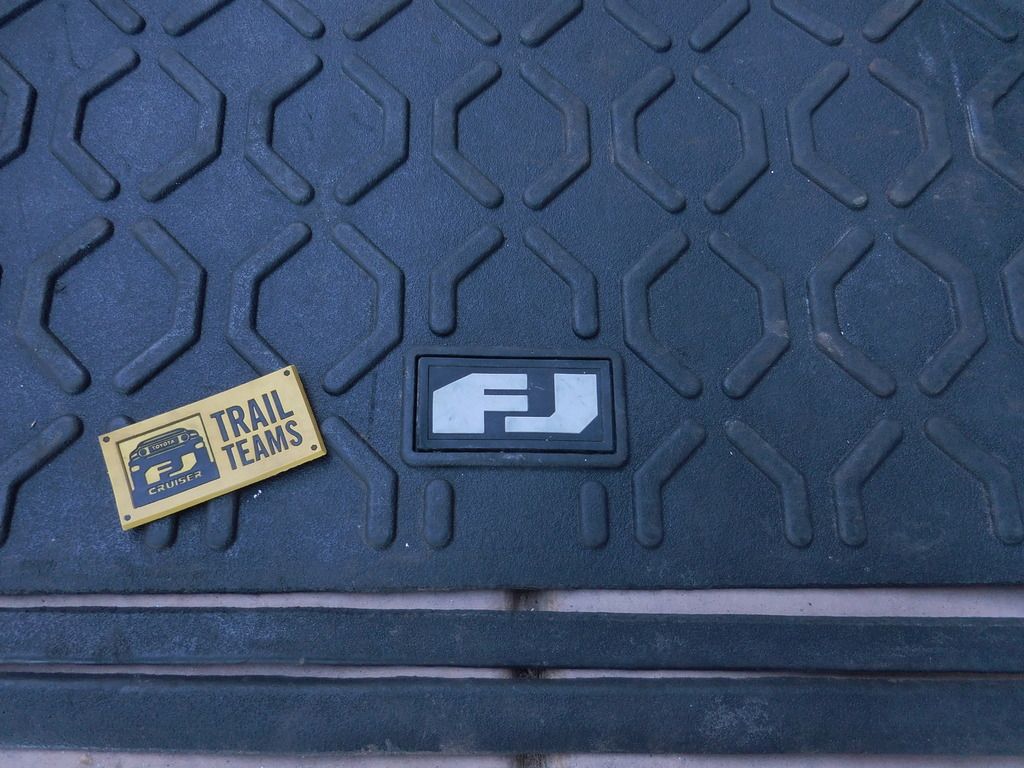 Then I worked on the Drivers side front mat. Here you can see how there was a tear at the hook hole of the original Trail Teams mat so the floor mat would slide out of place all the time and I worried about it tearing further. So I went about removing the badges, power spraying them to clean the gunk out of the cavities where the badges go, and then regluing the badges into place.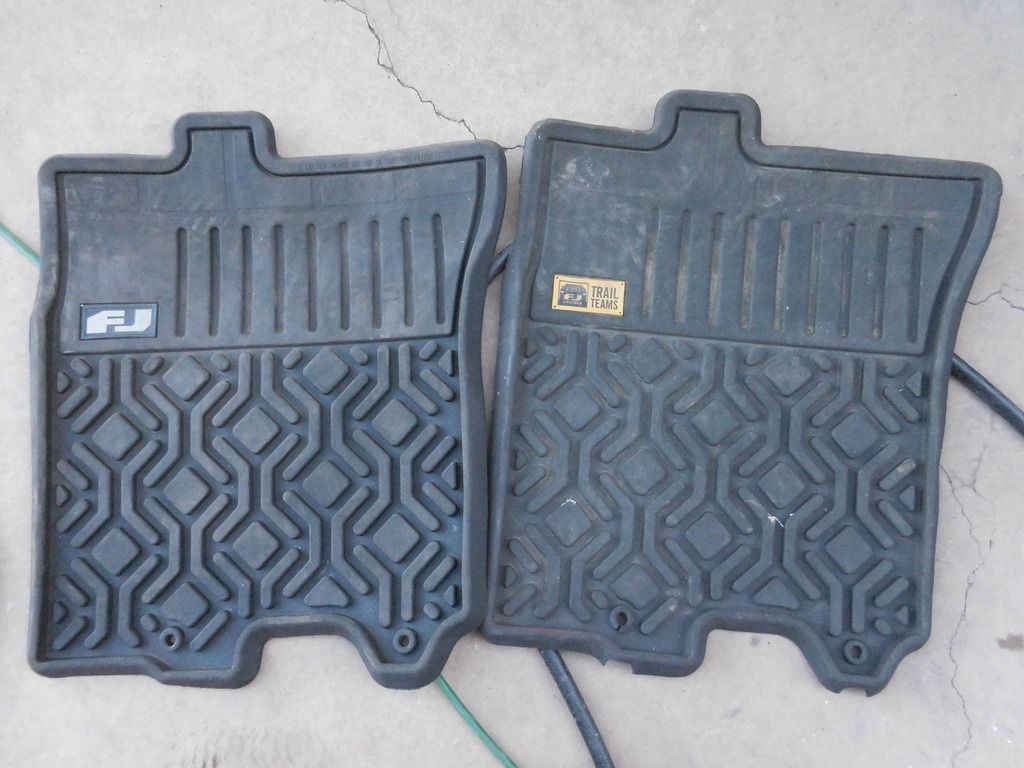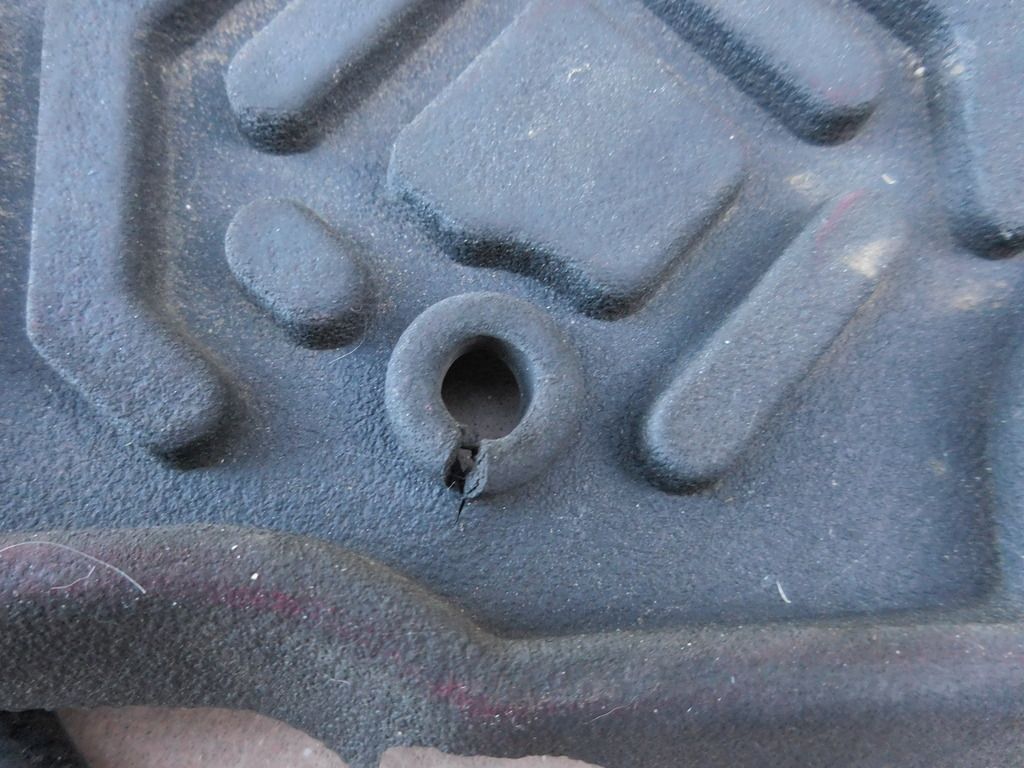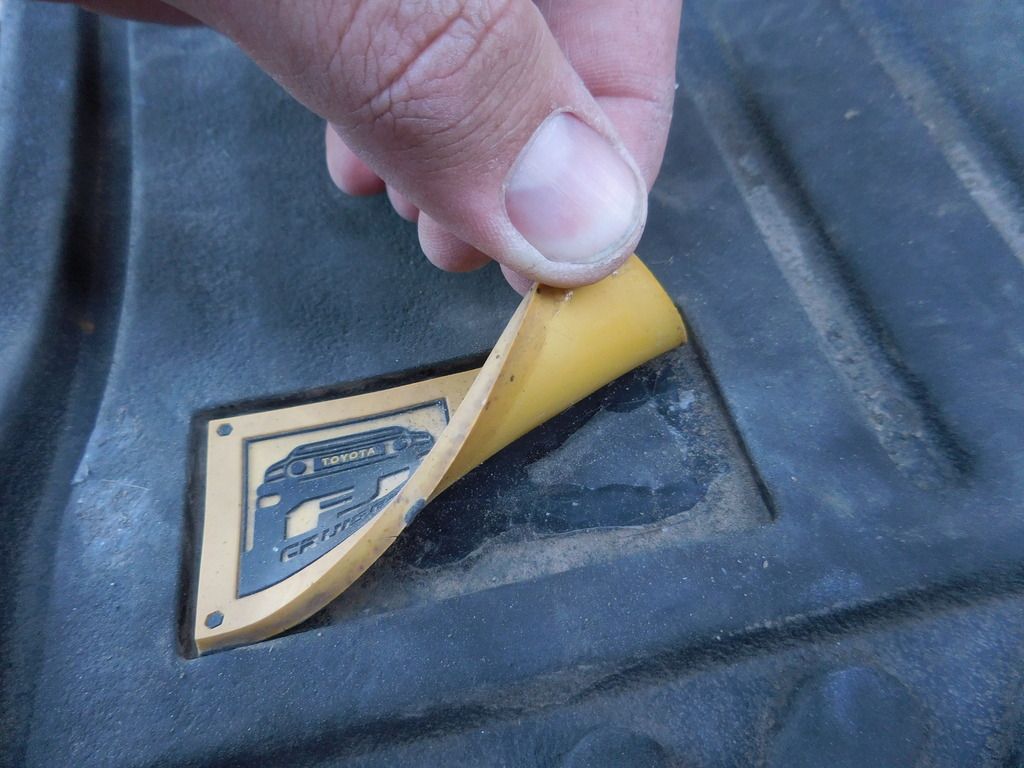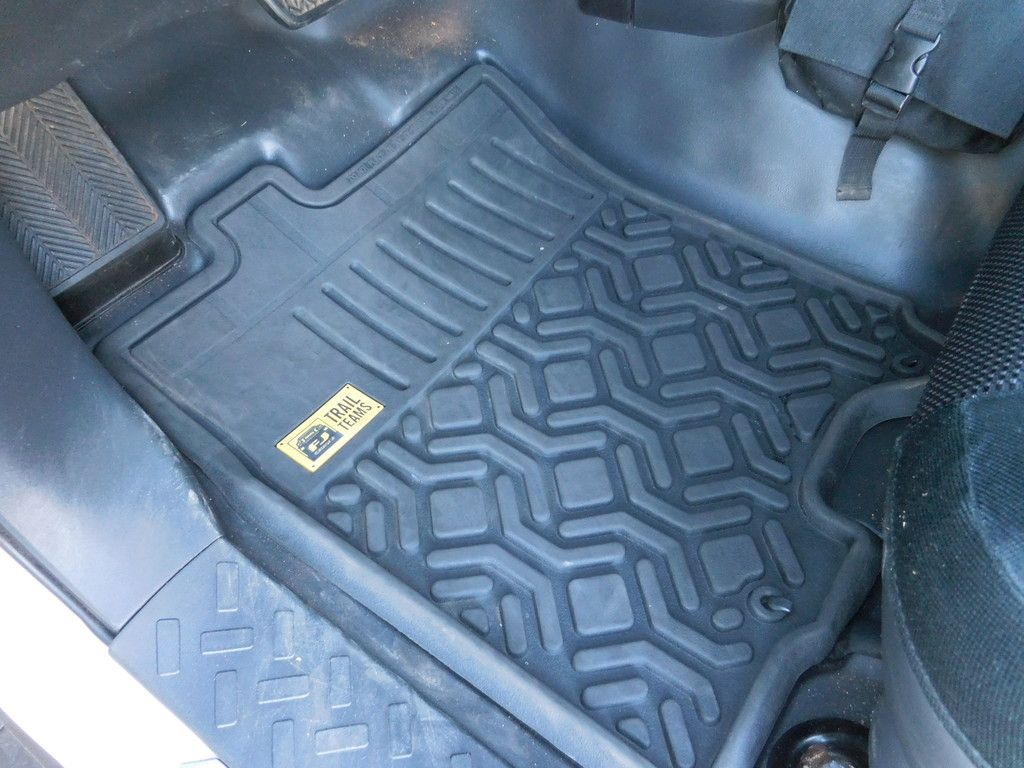 Good as new! Hope this is helpful so someone else out there dealing with similar issues. I know it is a little thing but hey if it matters to me and it's my FJ then that's all I care about. :clap: