Discussion Starter
•
#1
•
January 2019 Rig of the Month: HERSOG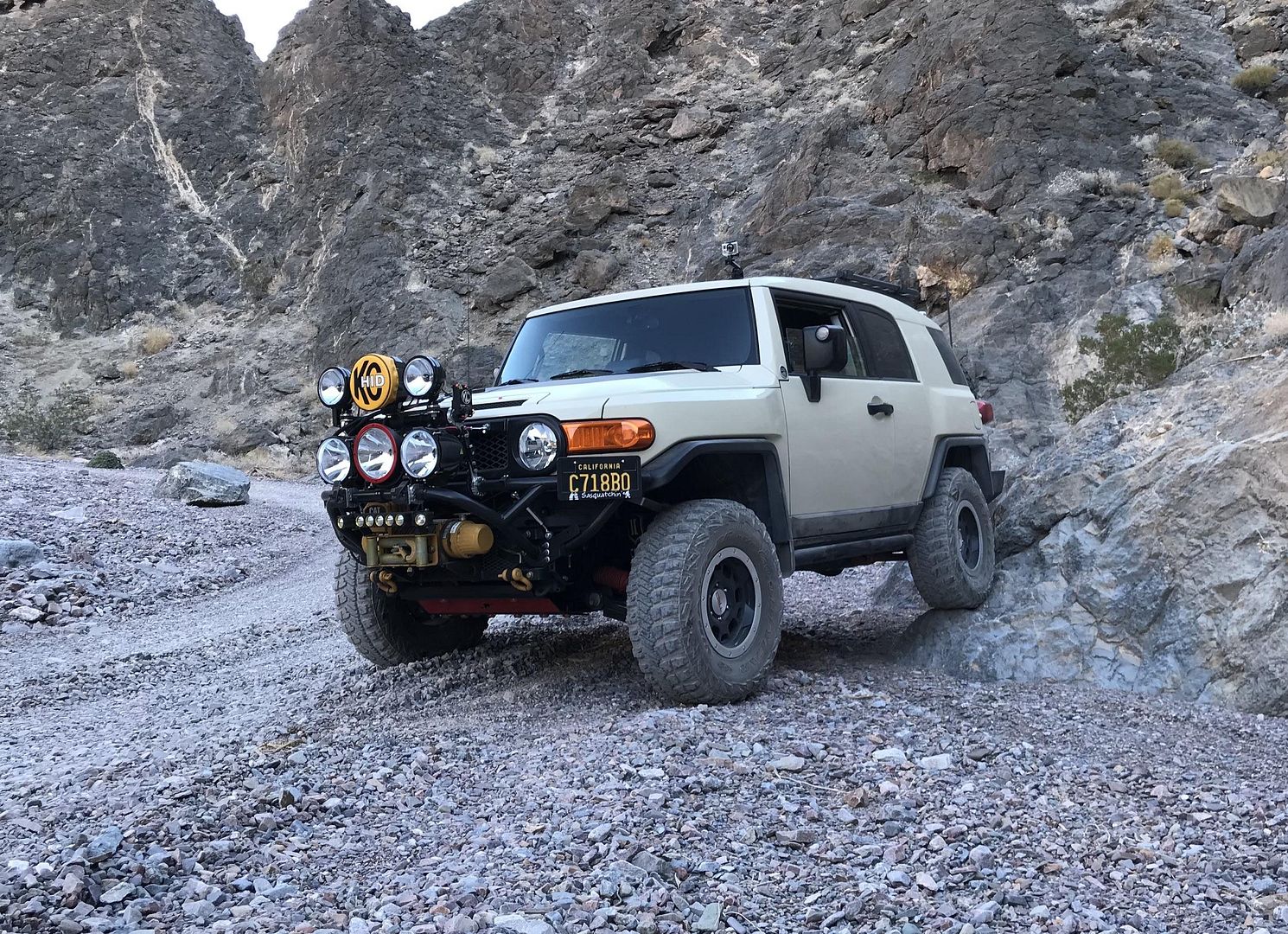 BEFORE: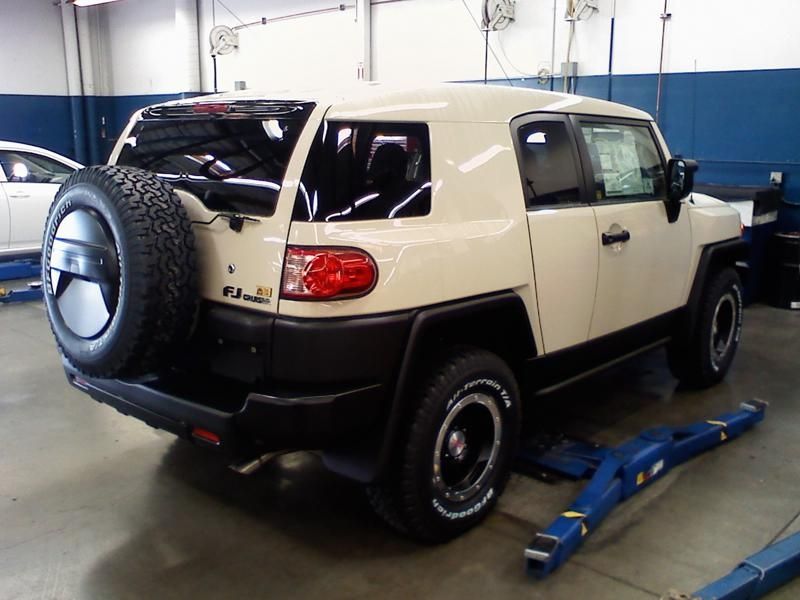 December of 2009, final inspection at the Toyota dealer, San Francisco.
AFTER: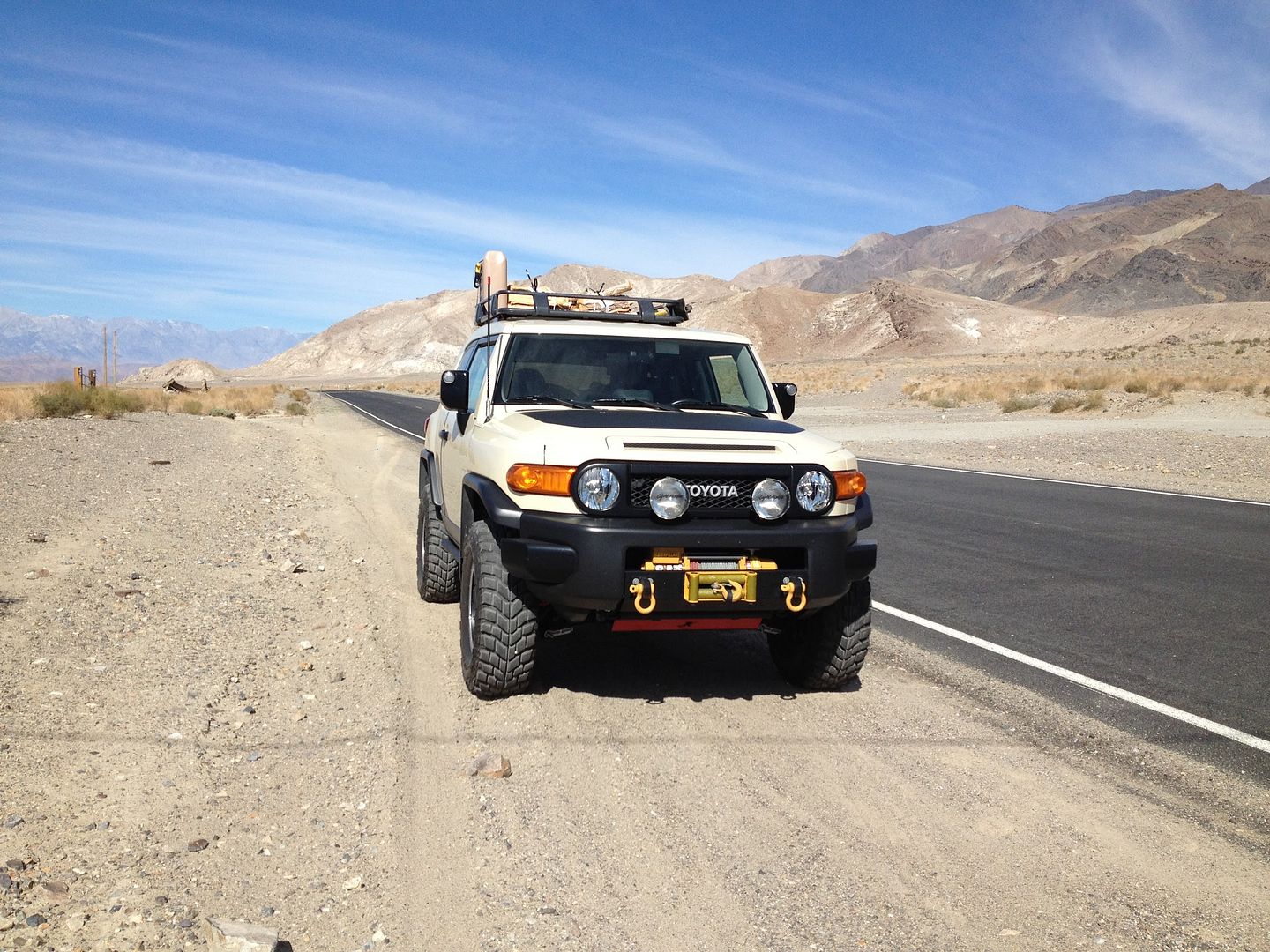 We'd like to congratulate HERSOG – Dennis for having the January 2019 Rig of the Month!
Hayden
: Tell us a bit about yourself (Family/pets, work/school, hobbies/interests, location, etc.)
Dennis
: I was born in 1968 in Frankfurt Germany , my mom is Persian and dad is German/American, have one sister she is doing great and has a PhD in mechanical engineering and one older brother and he has a construction company.
Went to school in and long story short became a Goldsmith and loved it.
Moved to USA in early 90s and had my own shop in downtown LA/jewelry district, and loved it very much. By the end of the 90s had to quit my beloved career since my eyes just couldn't take it anymore, working 12 hours a day with glasses and loupes and close proximity and that was the end of that, and so I became a technician in the Storage facility/refinery and so far so good.
I work in the office and since I didn't want to be stuck in the office all week long, I went to school and got my Class A license and sometimes I drive one of our Supertankers and thank god life is good
Hayden
: How did you come to own your FJ Cruiser?
Dennis
: Never considered getting one till I couldn't find a decent 4x4. I was looking for a manual transmission and contacted Toyota of north America and spoke to a very nice lady and she conducted a nationwide search and told me, so far there are only 2 FJs with manual transmission, one is in Colorado Springs, Colorado, and the other one is in San Francisco. Long story short, called the dealer and made the deal over the phone. Need to say, "FJ was the only vehicle have purchased unseen."
Got a rent a car and drove 500 miles north, drop the rental, and drove the FJ back home.
Hayden
: Is the FJ Cruiser your first off-road vehicle? If not, what was the first vehicle you took wheeling?
Dennis
: FJ is not the first off road truck, had a Mercedes Ml and it was a good SUV and slowly became a money pit and had to sell it.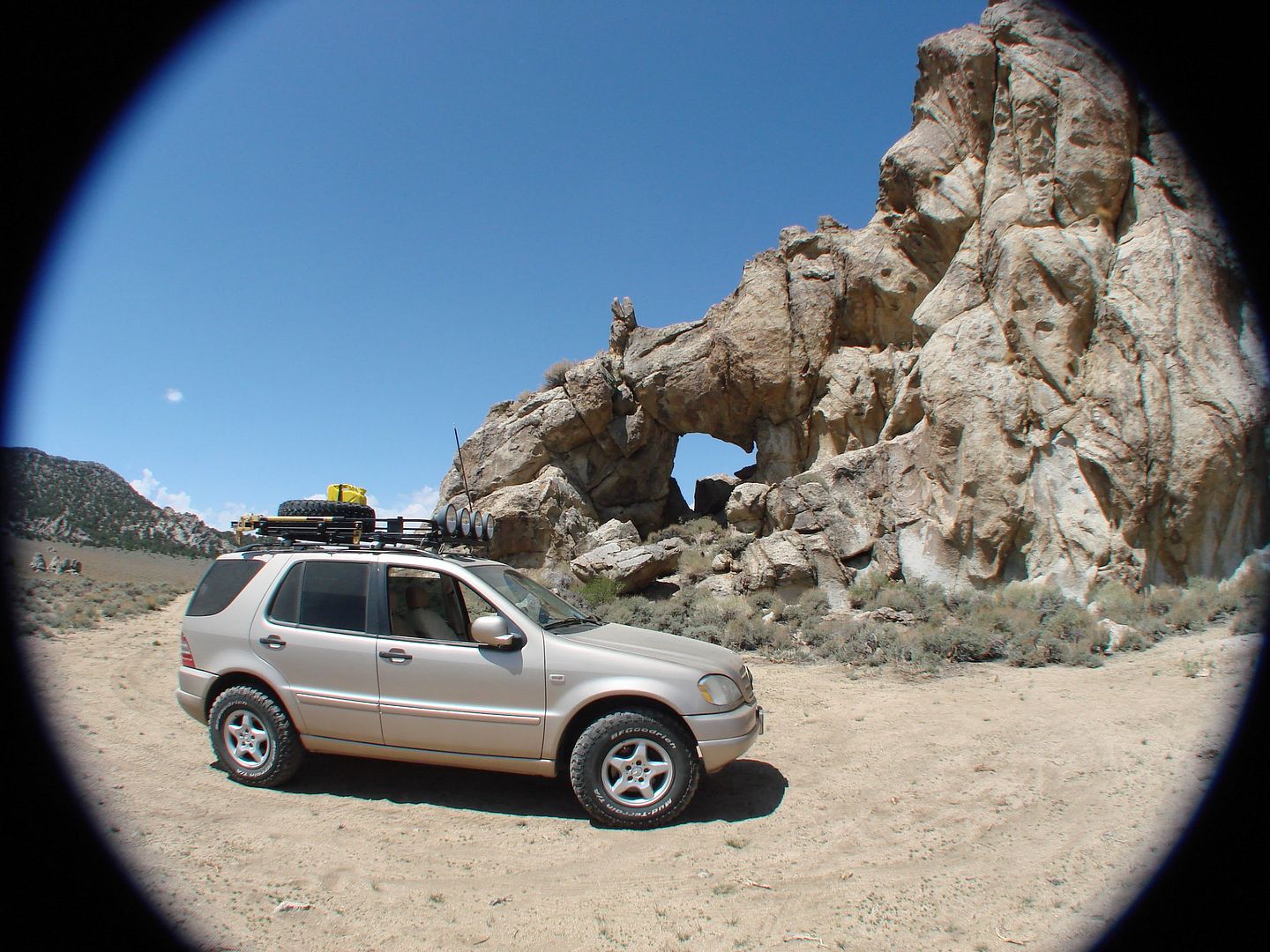 How about we check out your mod list?:
ARMOR:
front Metal Tech tube bumper and rear Metal Tech swinging out tire/ gas and water carrier/and Ricochet engine skid plate.
SUSPENSION/WHEELS/TIRES:
Icon upper control arms, Icon coilover, inner & outer chromoly tie rod ends, 16" TRD wheels and 285.75.R16 Goodyear MTR, rear "homemade" upper and lower chromoly control arms, Dana 60 rear axle with OX locking differential in the rear and ARB locker for front and 4.56 gears by ECGS.
ENGINE PERFORMANCE:
K&N air intake, Eedelbrock cat back exhaust, Setrab power steering cooler.
LIGHTING/ELECTRONICS:
Blue Sea systems ML-ACR dual battery controller and main battery disconnect. KC Hilites HID Carbon Fiber 75 Watt X3 KC Hilites HID spot 50 Watt X2. Hella Rallye 4000i HID 35 Watt and KC Hilites Flex led front and rear flood lights. Lowrance Baja HD for navigation and Gaia GPS maps on iPad as backup and Daytona digital temp gauge to monitor the rear Diff temperature.
EXTERIOR MODIFICATIONS:
had to cut the top of the ARB half rack to get the truck inside the garage.
INTERIOR MODIFICATIONS:
ever since I got the the truck back in December 2009, I have removed the entire rear seats since I have no use for it and built a drawer with fridge slide
RECOVERY MODIFICATIONS:
I have a 9500 lbs Superwinch which has never let me down plus ropes & straps, shackles and snatch block.
Hayden
: Any modifications unique to only your FJ Cruiser?
Dennis
:I would say the rear drawer and the fridge slide that I have build makes overlanding much easier and fits my needs.
Hayden
: What modification has been your favorite or has been the most worth the money/time/effort that you'd recommend it to someone else?
Dennis
: I would say the Blue Sea Systems Automatic Charging Relays ML-ACR is hands down one of my best mods on the truck and it is worth every penny.
Hayden
: What upgrade has been your least favorite, or what modification would you do differently if you had to do it over again?
Dennis
: I would definitely redo the drawer system with much lighter wood since plywood is extremely heavy.
Hayden
: What future modifications do you have planned for your FJC?
Dennis
: Currently I am working with Wyatt/owner of Rock Solid Toys to fabricate brackets for the Currie sway bar for Dana 60 rear axle since the stock unit can't handle the truck. Next modification would be the Magnuson Supercharger.
Hayden
: Where all have you been with your FJ Cruiser? What trail/park/location is your favorite?
Dennis
: I have been to the local trails, but my favorite place is Death Valley National Park and with close to a 1000 miles of off road trails and amazing scenery and history.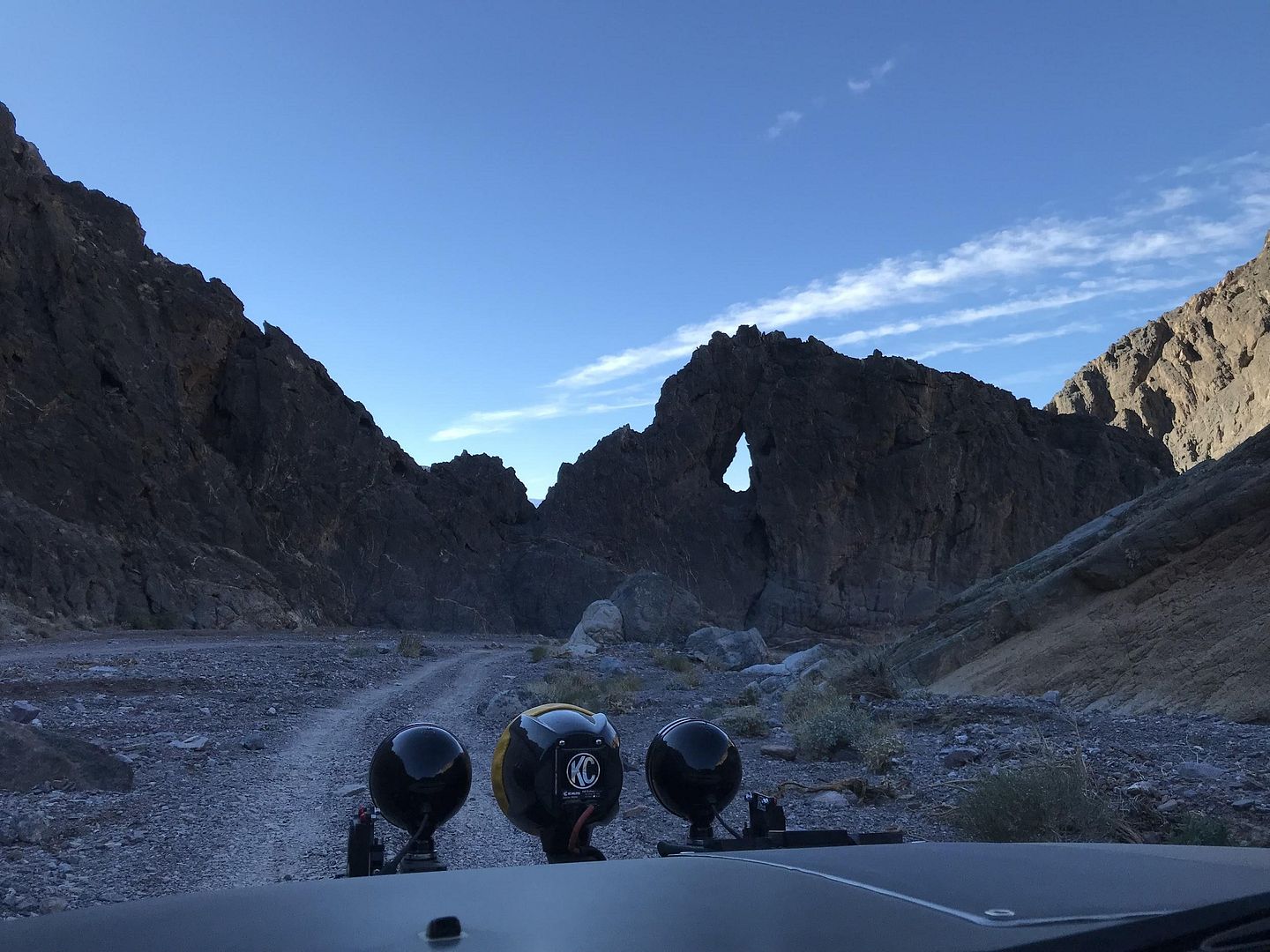 Hayden
: What park/location have you not been to yet that you would like to take your FJ to?
Dennis
: Would love to visit Monument Valley, Arizona, and Utah National Parks. Hopefully soon.
Hayden
: Has anyone on the forum inspired your build or been a go to resource for you?
Dennis
: I must say this forum is a treasure and I was inspired by everyone, from the smallest modifications to the extreme, and that's way we visit this place everyday for similar interests and other reasons.
Hayden
: Anywhere out in California you'd recommend people visit if they happen to be out your way with their rigs?
Dennis
: I would definitely recommend Big Bear, Anza Borrego, Mojave Road, Joshua Tree National Park and of course Death Valley, we have trails here from moderate to extremely difficult like Big Baer Rock Garden and to Death Valley Isham Canyon, which you are bound to break parts.
Hayden
: What has been the most memorable experience with your FJ Cruiser?
Dennis
: I say when I took my mom to northern California Merced, to visit close relatives and families was definitely memorable and made some great memories. At the end all we have from our loved ones, is the memories we have.
Hayden
: Any additional thoughts about your FJ or FJ Cruisers in general that you'd like to share?
Dennis
: FJ is a very capable vehicle in his stock form and experience had taught me, there is limit and you can only modify a vehicle to a certain degree and not to exceed its capabilities and performance. Trying to do just that.
​