Just got back into civilization after spending a few days traveling along the Rubicon trail. What an amazing adventure. We had myself and my 2 daughters (and Rubi of course), Annie and Mark, Mike and his twin boys, John, Chris who had Barry riding shotgun and the 3 TTT FJC's.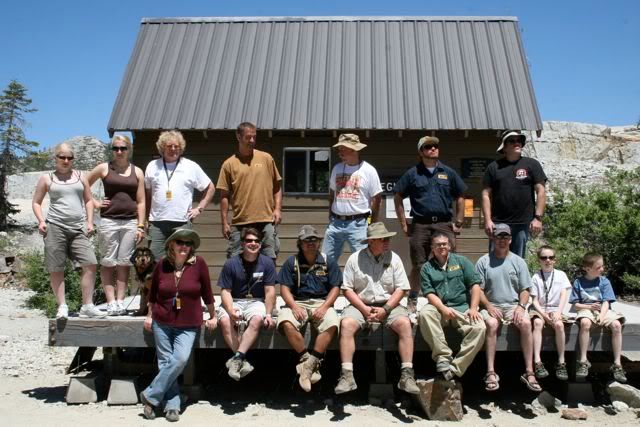 Great group to be with and having 3 Toyota Trail Team trucks and crew gave me a great deal of confidence in taking on this expedition. Great thanks to Robbie, Ron, "Woody", Collin, Conner and Garret. What an amazingly professional group, expert spotting, highest level of patience I've ever seen and not a hint of being tired of the task laid at their feet. We were very fortunate to have them as our professional guides.
Also, more thanks to Jason, Sol and my buddy Barry who traveled from NC even though his rig wasn't able to get to the event. They helped with spotting the whole way also. Without these guys, I don't know what my FJ would have looked like afterward.
Don't have time to upload all the pics I took but wanted to get a few on-line to get the thread started. I'm sure that CA Annie and the others will post up with their pics and feedback also. I'm uploading pics to my
photobucket site
and will get them posted here in the next few minutes...
edit, I have most of them from the first day up and here are a few for a taste...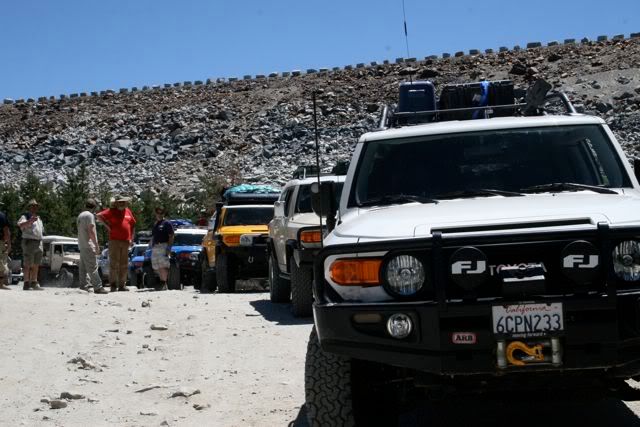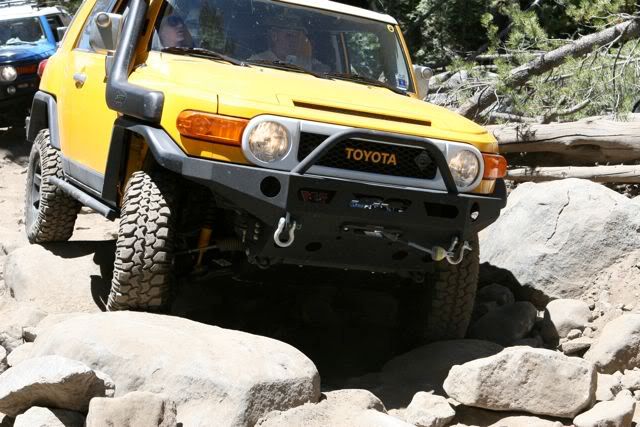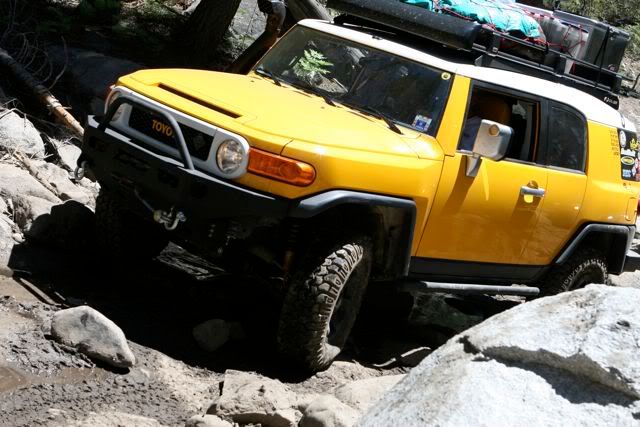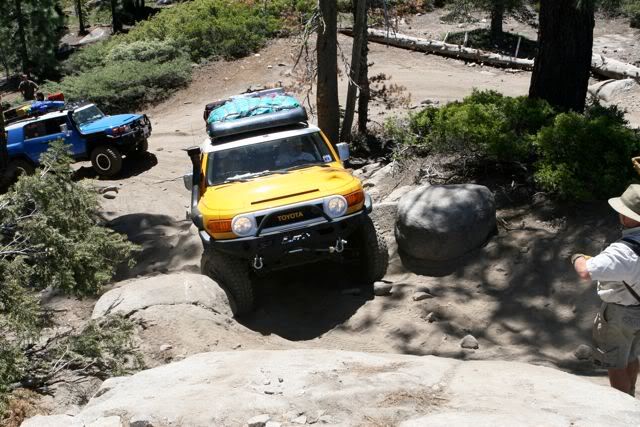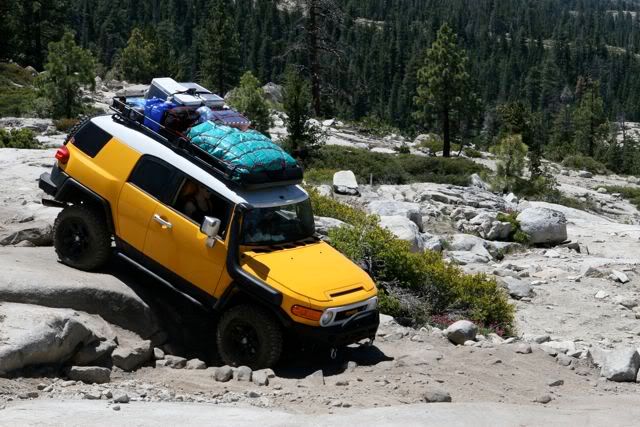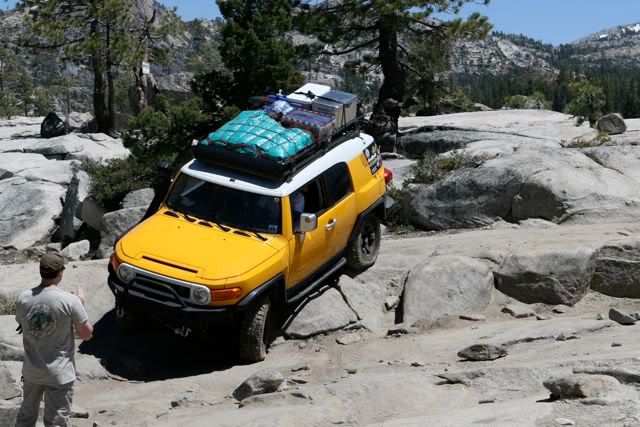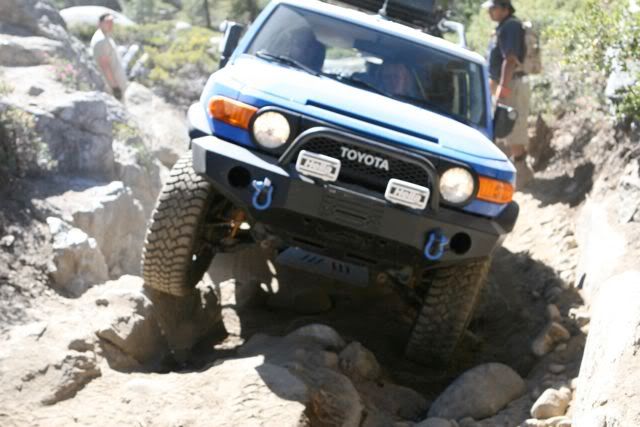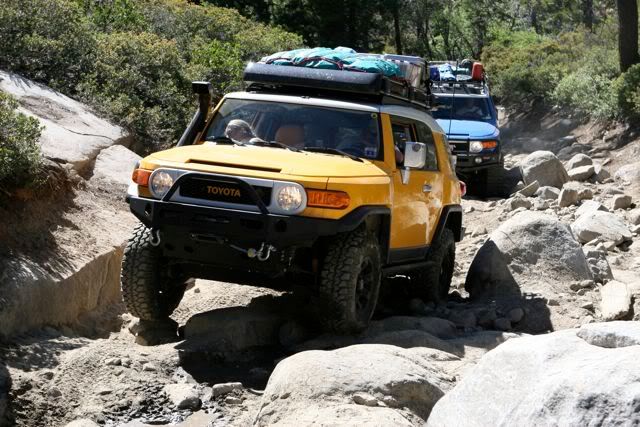 You have to look closely to see the reaction of my daughter to know how close were were to the granite...