Discussion Starter
·
#1
·
A friend brought his BA-64b by the house today and I thought some of you motor-heads would like to make a head-to-head comparison between the vehicles.
2007 Toyota FJ Cruiser – Designation:
SCORPION
Made in Japan – Made COOL in America
Engine: 239 HP 4.0-liter DOHC 24-valve
Transmission: 5-speed ECT or 6-speed manual
Front Suspension: High Mounted, double-wishbone suspension and stabilizer bar
Rear Suspension: 4 link suspension with lateral rod with coil springs and stabilizer bar.
Steering: Power-assisted variable gear rack-and-pinion
Crew: 5
Max Speed: 120 mph
Armament: Light semi-automatic rifles
Armor: By BudBuilt
1944 BA-64b – Designation: Armored Scout Car 150th Rifle Regiment (Soviet Army)
Made in Russia
Engine: Carburetor GAX-MM 50 HP
Transmission: 3-Speed manual
Front & Rear Suspension: Leaf Springs
Steering: turn hard
Crew: 2
Max Speed 50 mph
Armament: 1x7.62mm DT Machine Gun
Armor:
Hull - front 9mm
Hull – side 7mm
Hull – rear 7mm
Turret – 10 mm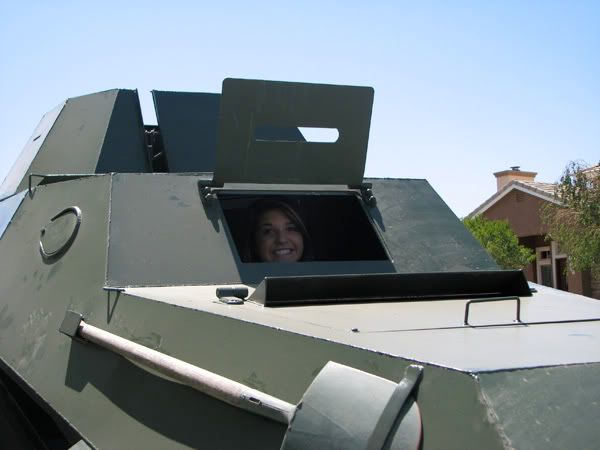 MissUphill in the driver's seat of the BA-64 says that it has less visibility than the FJ - so those of you who didn't think any 4x4 could have worse visibility, take notice!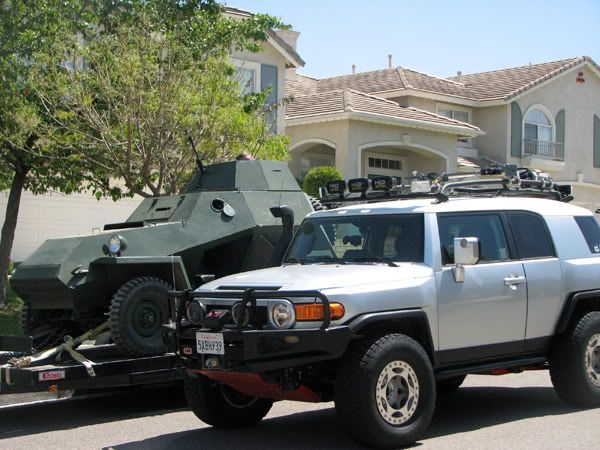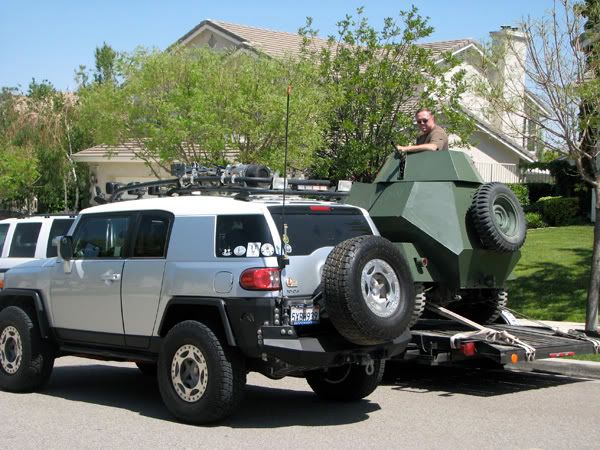 I've decided that the next modification for the Scorpion will be a turret.
(more photos on the Scorpion Build-Up Thread)