Discussion Starter
•
#1
•
Is this happening to anyone else?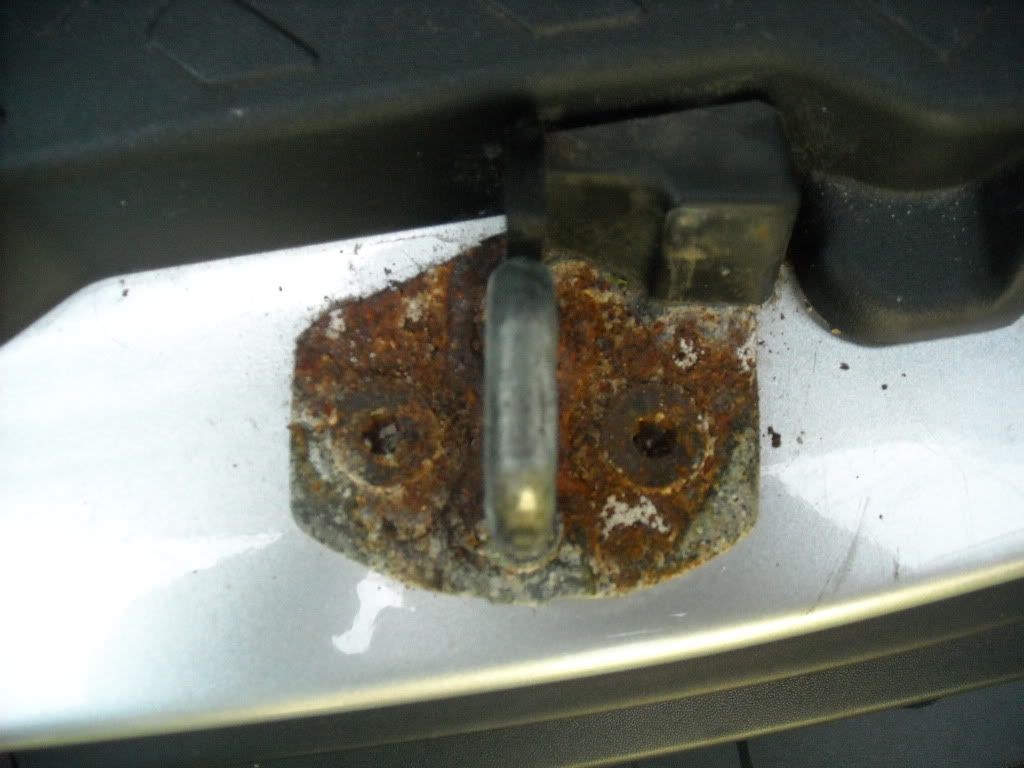 This is the door striker that the suicide doors latch onto, driver (Top) and passenger side (Bottom). I do live in Illinois, so it could be the salt on the roads in the winter. I would think that they would be a little more protected, and not rust out in just a few years.
I bought my FJ used in Sept of 08. The good news, since I only have 14,xxx miles on the FJ Toyota is going to change them under warranty:bigthumb:. Just hope the body is not rusting underneath them too.
Thanks :cheers:
Jon
I did a quick search on this and did not find any results, sorry if there is another thread about this already.