Discussion Starter
·
#1
·
We pulled into town Friday evening & stopped in camp to see who had already arrived & meet up with Lance. The group was finishing up a recovery demonstration and we had some raffle swag to drop off. After leaving catalogs, stickers & prizes we checked into the hotel. After a good nights sleep we headed back over to camp and met up with a lot of great people. Events like this are great - lots of new ideas for product delelopment and improvement! Soon after was the drivers meeting and we then headed off to the trail. There were 3 groups: The scenic run, the also-scenic-but-a-bit-more-challenge run, and the "hard" run. We chose the hard run of course, and off to the trail we went. We had 7 FJ Cruisers, a monster Lexus and a Land Rover D90. The first trail was Broken Arrow, where we had to dodge pink Jeeps the whole way - most of the drivers were very nice, a couple seemed a bit grumpy, but everyone got along with no problems. Several were taking pictures and Cnynrat was doing video, here are my contributions. Let the photo's begin!
Sedona is beautiful... what a way to wake up!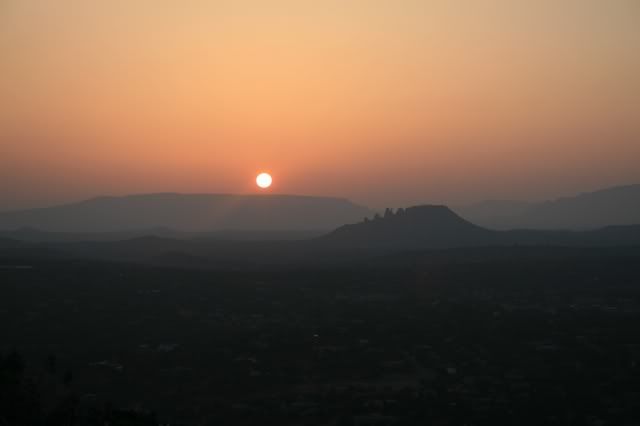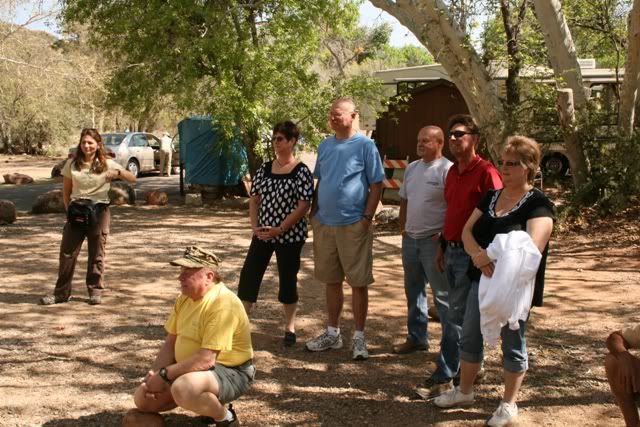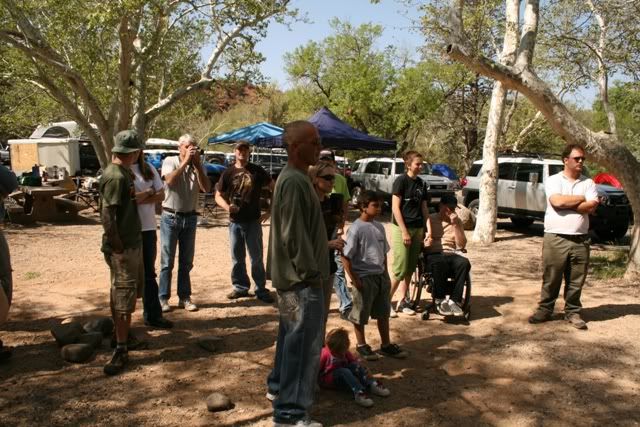 Here the GPS challenge is described, it was supposed to be held Saturday from 3pm-6pm, but because most participants were on the trail past that, it was delayed until this morning (Sunday) from 8am-10pm.