I've rewritten my build up to include recent upgrades to the FJ. I want to give special thanks to all of you on this forum who've given me great ideas and opinions on things I've needed help with. My build is a lot of "been there done that types" I've followed the examples of many of the forum's pioneers. I'll try linking to most of those mods I incorporated into my Mod list. Some of the mods you see are my own little ideas that I guess has made my vehicle my own. I hope you can use some of these on your own FJ no matter the color
The closest to Stock photo I have.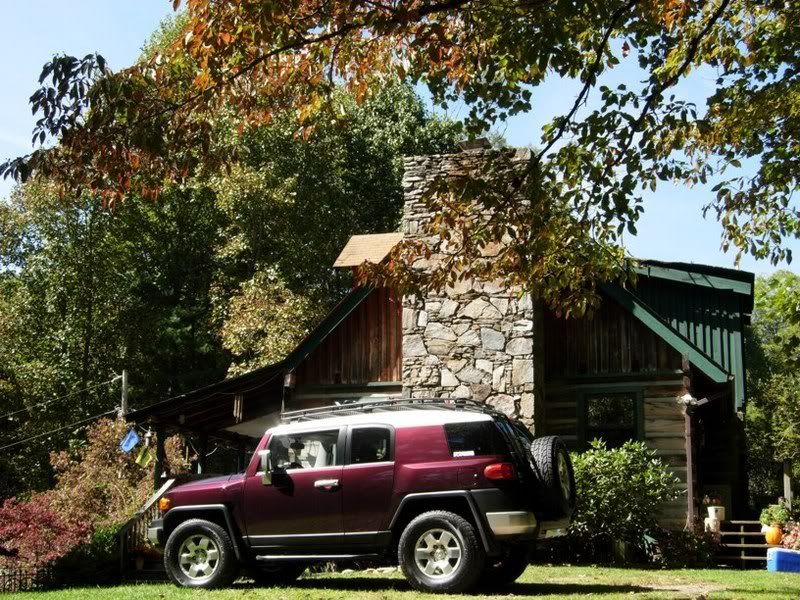 Rack
Gobi Stealth Rack
. I'm an avid camper and needed something to haul all my gear. This has certainly paid for itself.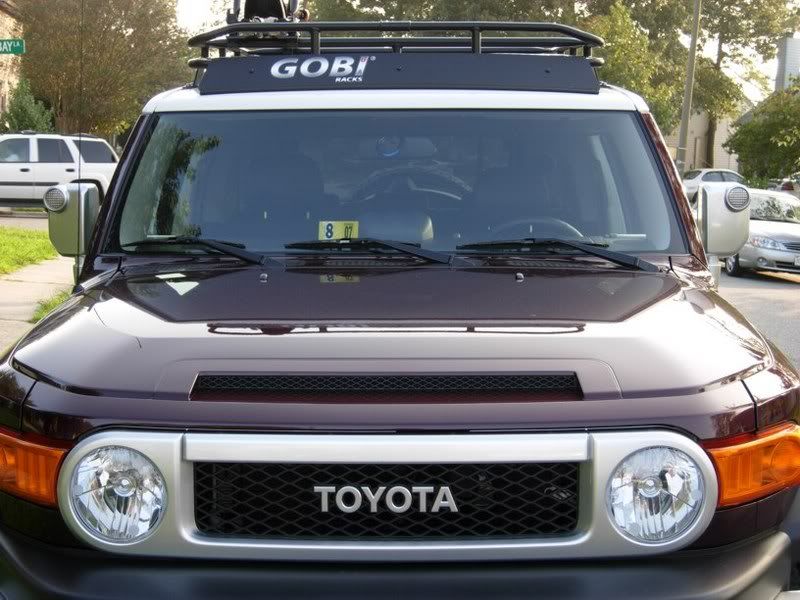 Gobi Ladder. You lose the function of the back window, but I'm working on a way to hinge the ladder so I can use it.
Sliders
Trail Gear Sliders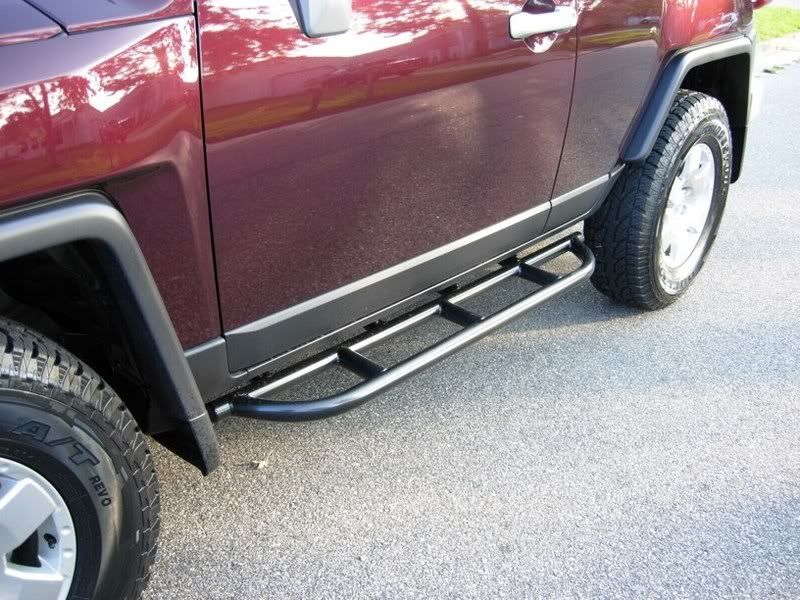 Painted
.....Thanks Dragon for showing the way!
Wheels
-How To-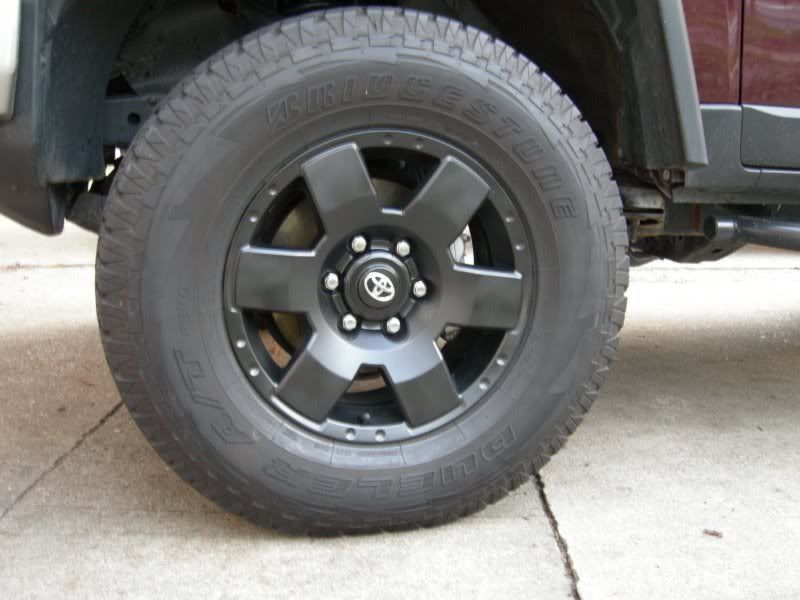 Mirrors
-How To-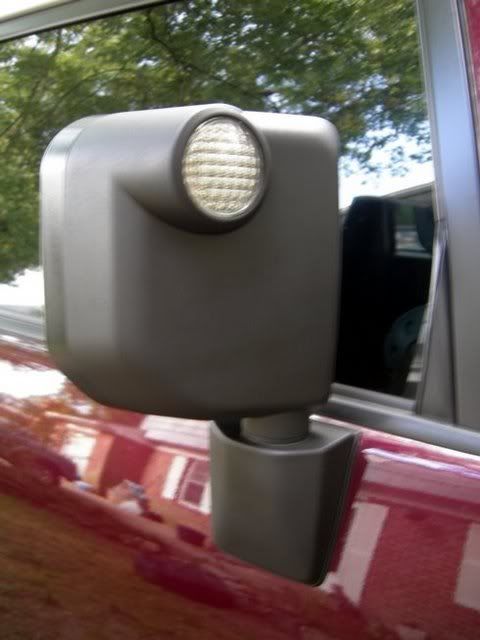 Handles
-How To-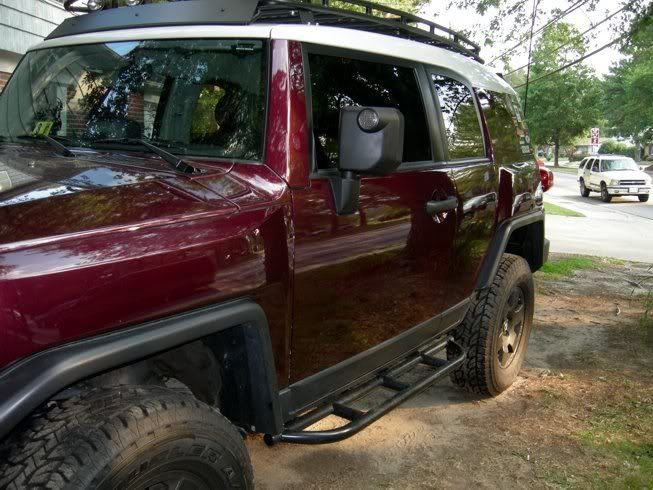 Bezel -
How To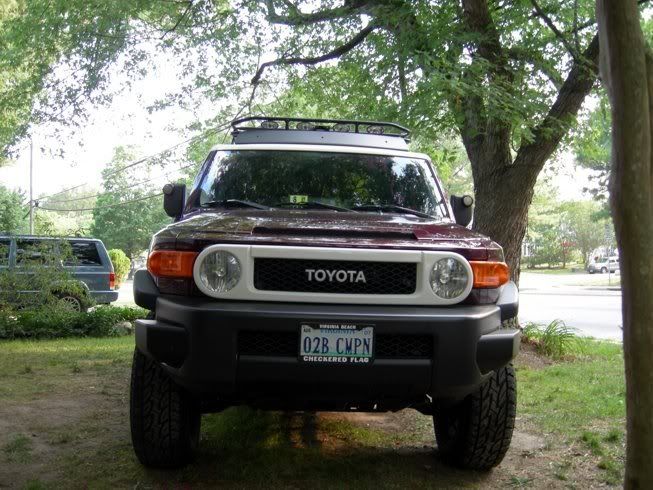 Lift & Suspension
Toytec FJ3-FRCC Lift Kit
-How To-
OME-N71 rear shocks and FJRL16 rear brake line extension kit. Also added a TAC-DR-05 Front Diff Drop Kit.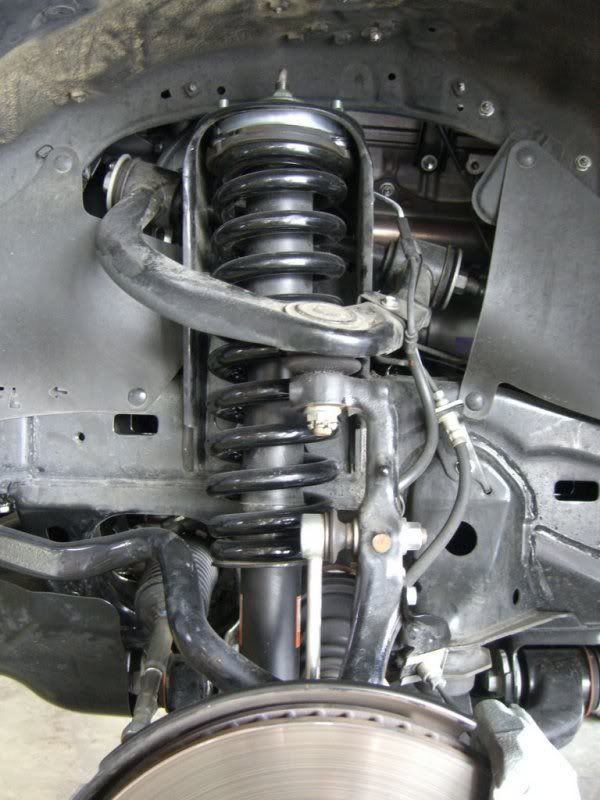 Future mods -
I'm waiting for ToyTec to come out w/ their coil overs to upgrade.
UCA's and lower Links
Interior Gizmo's and Electronics
Wet Okole Seat Covers
12 Volt Socket Added -
Thanks Big Bill and Ruebarb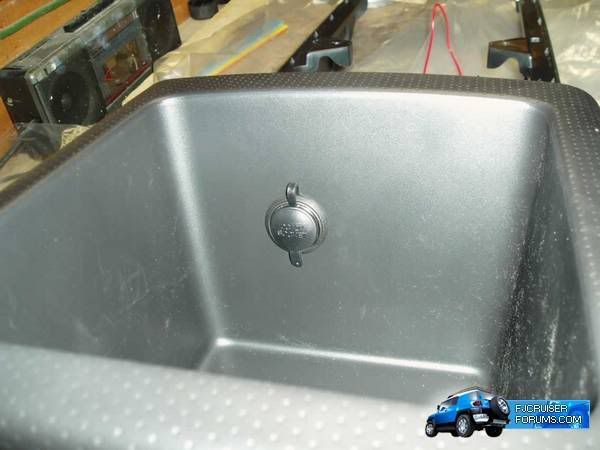 Infinity Speakers throughout and an Alpine Amp added under passenger's seat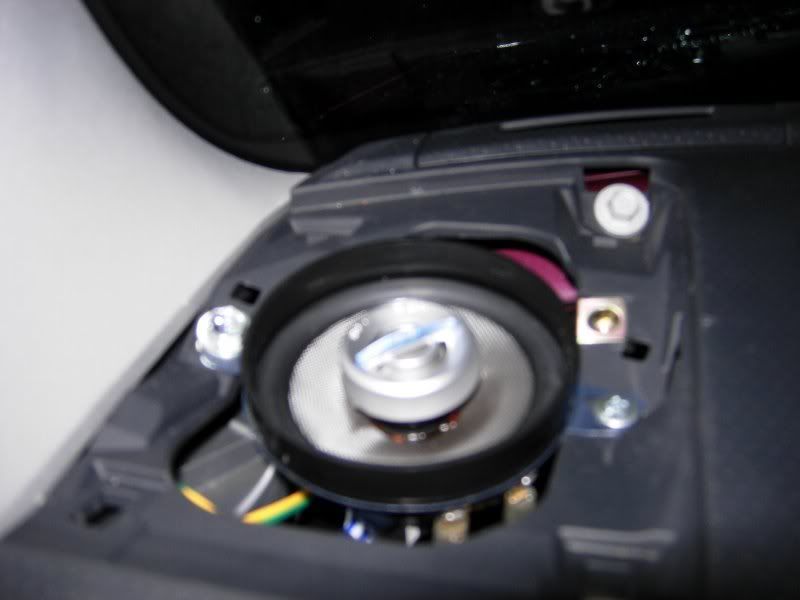 Garmin 60csx w/ City Navigator, Us Topo and a Lobster Mount.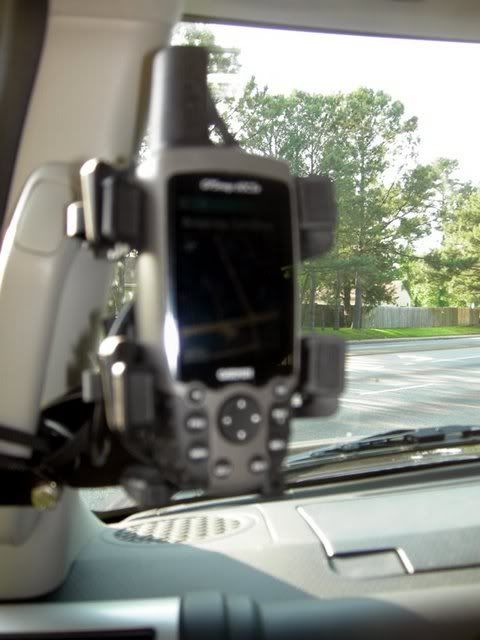 Cobra 75wxt and Ipod. You'll notice I use the mount here for multiple applications. It works great.
Bandi Mount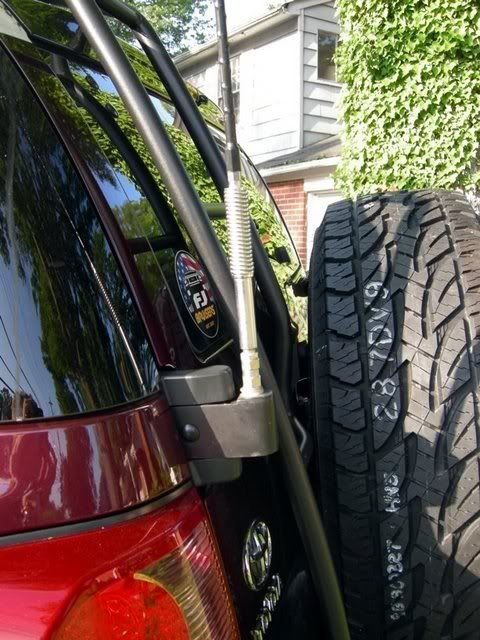 Yaesu VX-7R HT - got an external antenna to hook to this.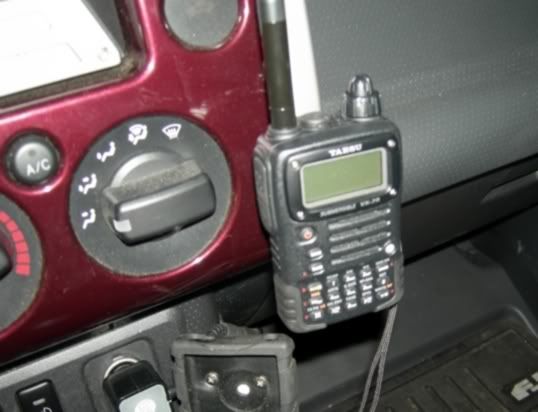 Water Bottle - Non-Spilling Holder using the mount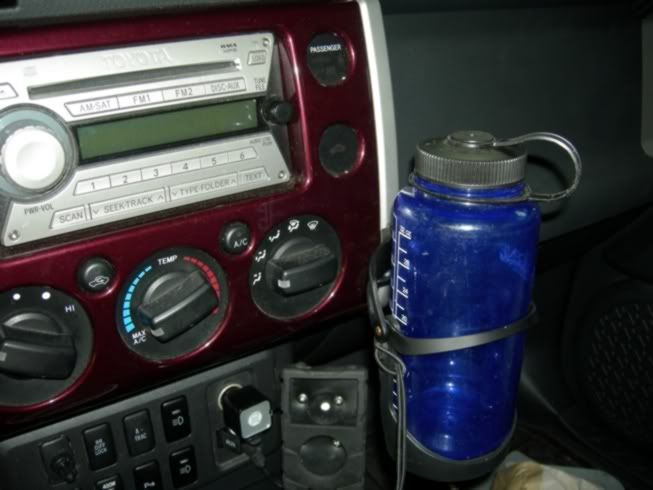 Another Water Bottle Location using the handle bolt and a bracket I made, I really only use it off roading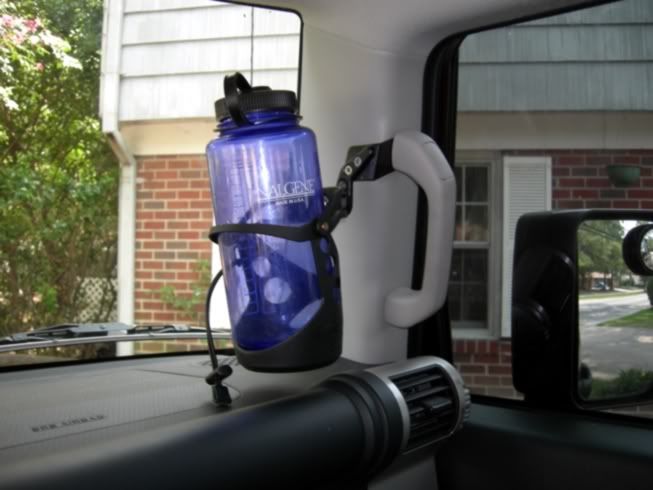 Curtain Divider
I made
for keeping my 140lb American Bulldog from getting up front. Though if he wanted toooooo.....