2007 FJ Cruiser, 2021 4Runner, 2002 Lexus SC420
Discussion Starter
·
#1
·
I finally got around to mounting my auxiliary back-up light. Since I really wasn't up to tearing apart the roof rack to run wiring, I came up with a simpler (and inexpensive) means.
The
very
bright 55 Watt utility/flood light was $10.95 at Walmart, along with a quick-disconnect plug and some 12 gauge wiring was all that was needed. (Total cost: @ $16.)
A slightly-fabricated (and painted) L-bracket fit right into the center of the spare tire mounting hub and used the existing holes for mounting of the bracket, as well as, feeding the wiring through behind the spare tire mount.
The light does not protrude beyond the depth of the spare tire.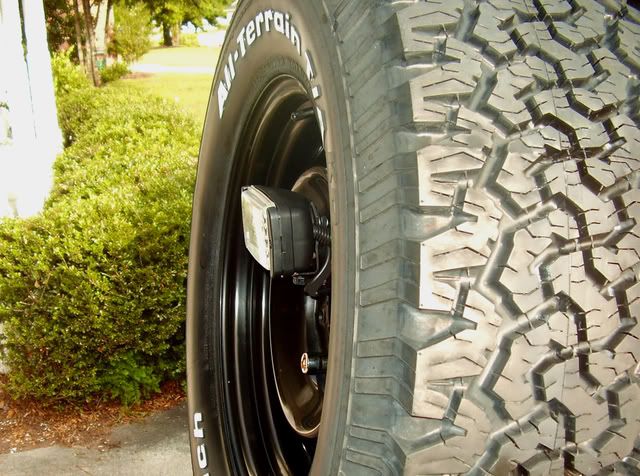 And, spare tire removal only requires that one easy bolt be removed (about 30 seconds), and unplugging the quick-disconnect (about 3 seconds) . . . . and the entire light comes right off.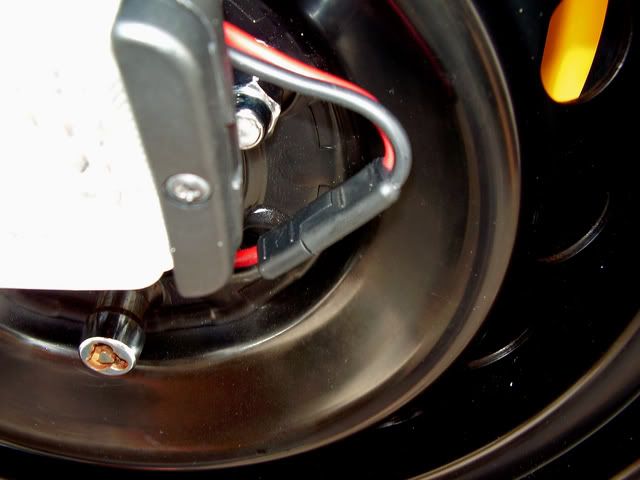 The ground (-) wire for the light is attached to the back of one of the L-bracket's mounting bolts. The positive (+) lead runs inside of the lower plastic molding across the bottom of the door, up through the door wiring grommet into the cab (in the same manner as the CB antenna cable), and forward to the 12V relay under the hood.
Light activation is done with the panel-mounted switch.