I had a tough time deciding between the tried and true Cobra 75 WXST and the hand held Midland 75-822.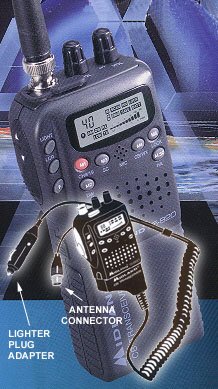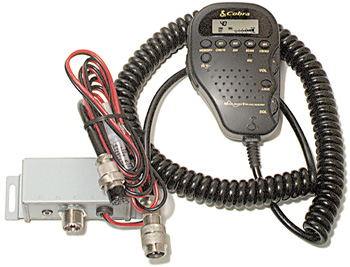 The both appear to have similar specs and positive reviews. (spec sheet
Midland 75-822
,
Cobra 75 WXST
). The Cobra is predesigned to allow you to disconnect the CB for storage. The Midland is portable but provides a car adapter so it can connected to an external antenna. I wanted the best of both worlds, so I designed my own disconnect solution for the Midland.
Of course, I started with the Bandi Mount, and assembling the antenna. This is backwards from what I should have done. I should have started from inside the cab and worked by way back to the antenna assembly.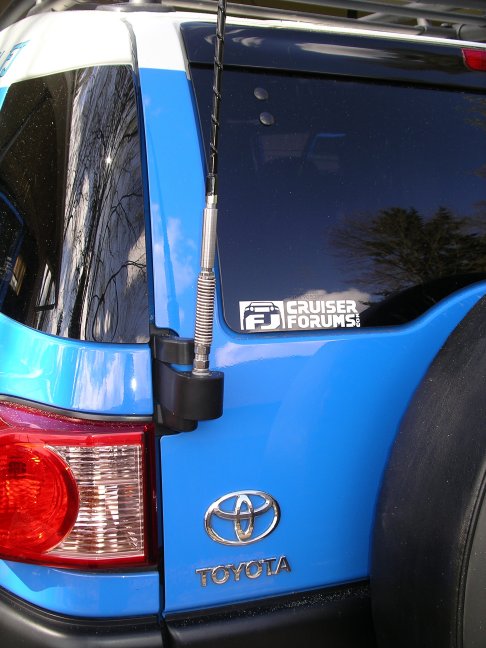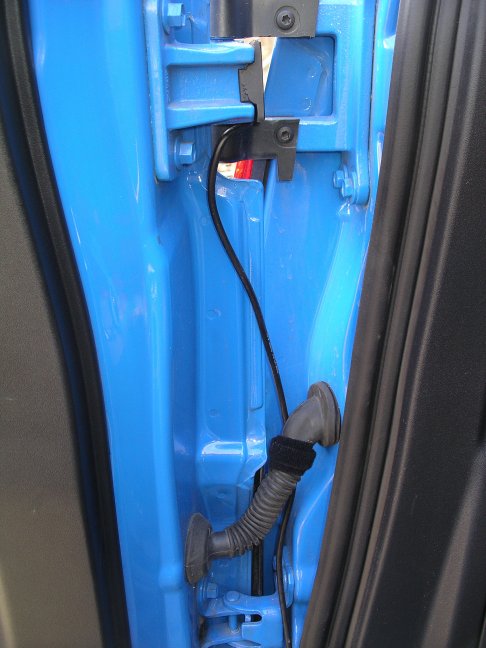 I ran the Coax cable under the black bumper and along the drivers side frame. I used tie wraps to help secure it into place. Then over and up through the rubber gumit into the center console. Be sure this line is tight cause you don't want the cable to get caught in the driveline.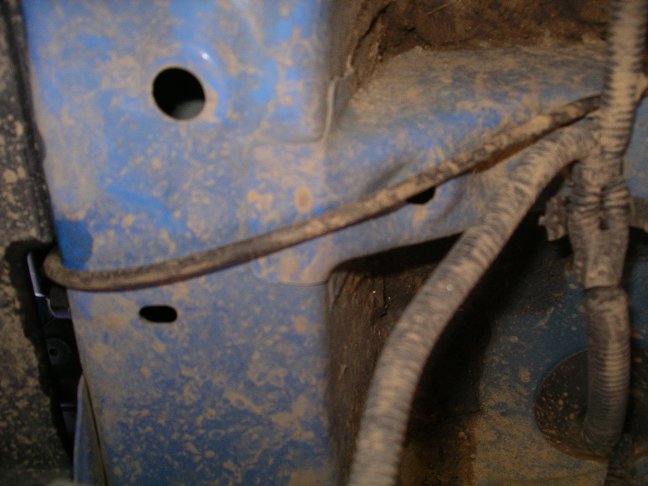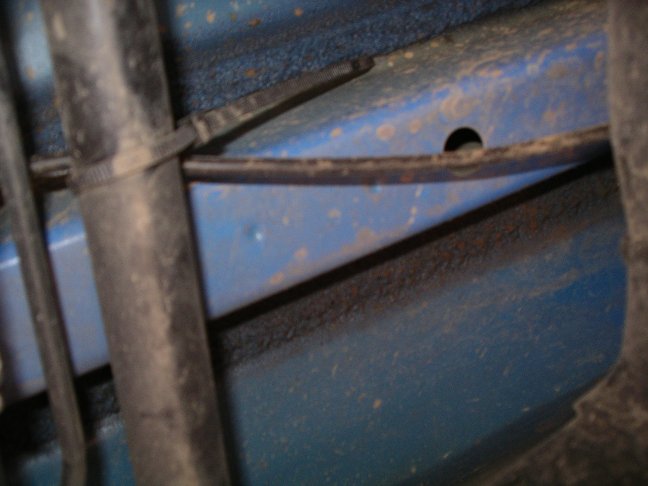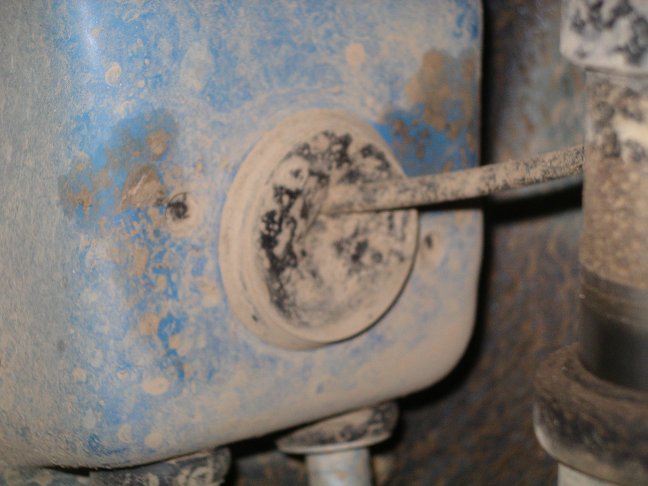 The center console is very easy to remove. Just remove the tab under the E-Brake and unscrew the shift knobs. Then with just a little tug the center console just snaps out.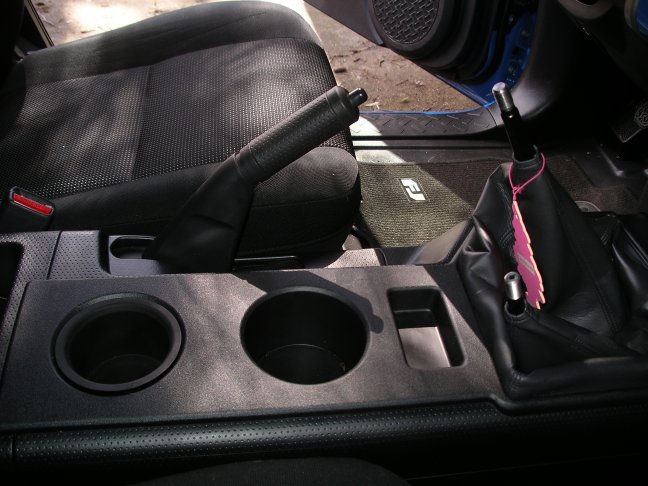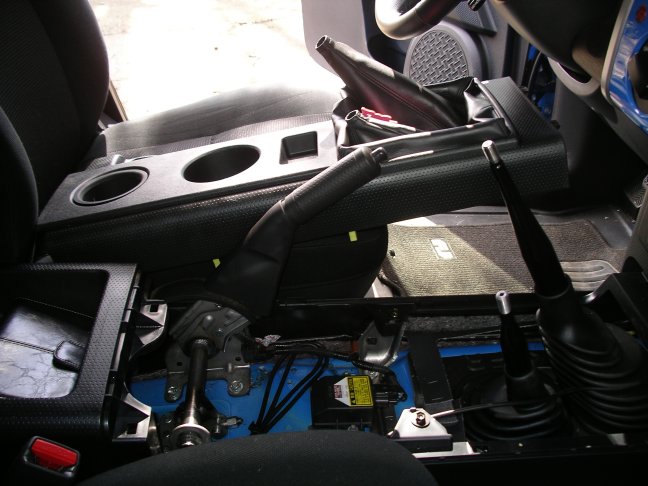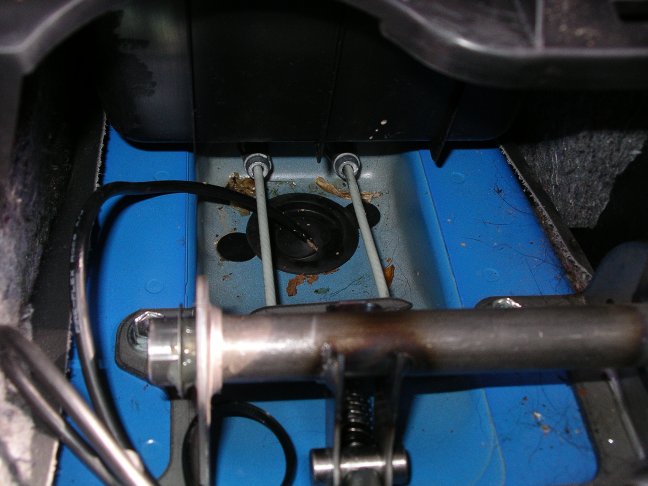 The next step was to decide where to place the external antenna connector. I drilled a 1/2 hole and used a file to enlarged it to the a snug fit. I mounted the Double UHF (PL259) Female Connector in the hole and and used the provided nuts to secure it. Since the connector is Female on both sides, you need a 3ft RG58 Coax Cable to connect to the Midland 75-822 car adapter.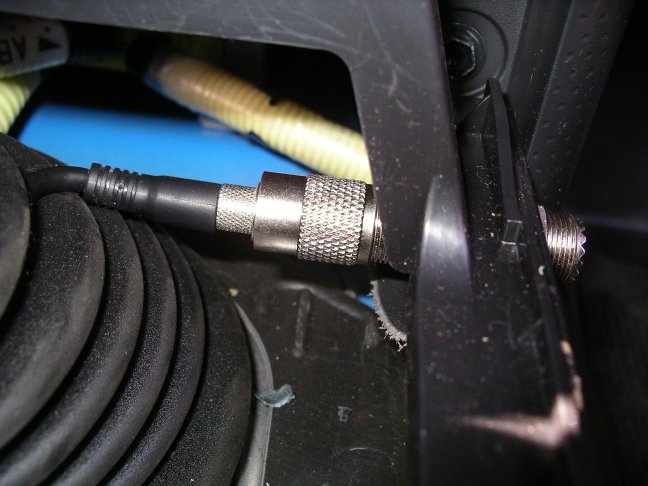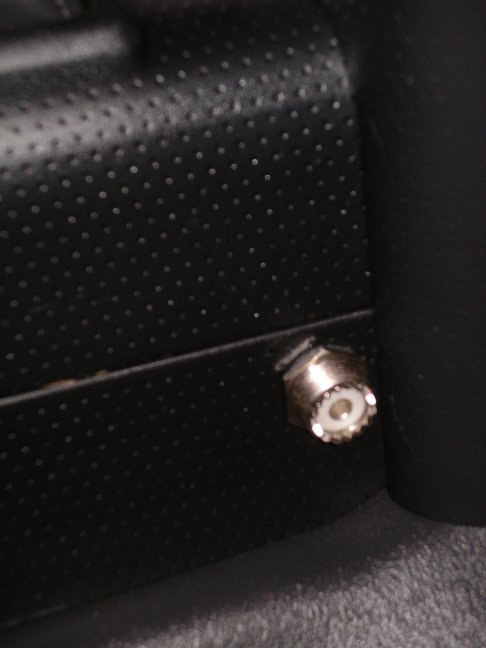 I tie wrapped the extra cable together. I ran the 1/8 to 1/8 plug from the Aux IN thru the CB cable coil to the speak out plug on the CB.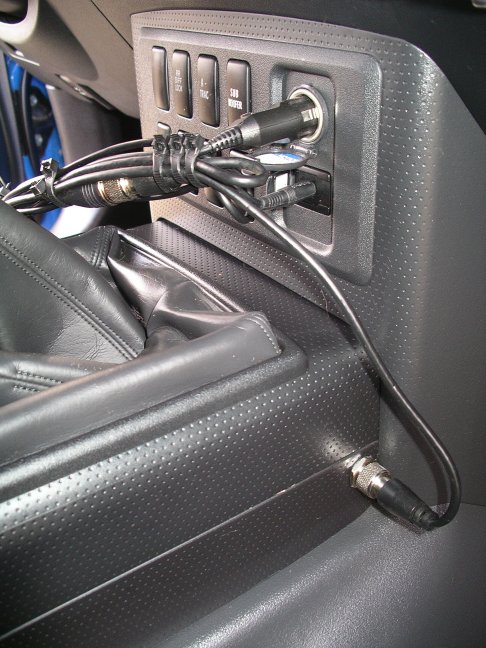 The system appears to work great. I used it on our last
NWFJCC
event and It sounded great both sending and receiving. I am not sure what kind of range it has. I have received a clear signal from as far as 5 miles away. I still want to test the transmit range both in the car and handheld. I don't expect much from the hand held, but I thought it might be nice for spotting.
Parts:
1 x Midland 75822 - Handheld CB Radio with Vehicle Adapter
1 x Bandi Mount
1 x Firestik K4R FireRing Stud Mount
1 x Firestik Firefly 4 Foot Flexable Antenna
1 x Firestik - SS3M - Stainless Steel Spring
1 x Firestik - MU8R18 - 2-Piece 18ft "EZ-Install" Single Coax
1 x Firestik - K1A - Internal Locking Quick Disconnect
1 x UG363 Double UHF (PL259) Female Connector
1 x HS803PL - 3ft RG58 Coax Cable with PL-259 Connectors
1 x 6-Ft. Shielded Cable, 1/8" Plug to 1/8" Plug