I had to replace a passenger inner tie rod due to excessive play from a recent offroad trip. I figured while I was at it, I might as well do the driver side too, cause it had a little too much play, though not nearly as bad as the passenger. I figured I'd also replace the tie rod ends.
I ordered Moog inner tie rods, part# EV800482 at a cost of $61 each and Deeza outer tie rod ends, part# LE-T630 at a cost of $8 each all from Rockauto.com
When comparing the moog inners vs. factory toyota, there wasn't much of a difference, though the oems do look a bit stronger with less of a taper at the ball and more consistent diameter. the moogs did come with new lock washer and extra grease.
When compaaring the deeza outers vs. factory toyota, both are cast steel (oem apears to be a smoother casting), but the deeza is greasable, has a larger diameter ball joint which is taller, has more metal around the neck of the ball joint, and added metal instead of taking it away for the wrench slot. the deezas came with zerk fitting, cotter pin, and castle nut (which is smaller than factory toyota and since my oem castle nuts were fine, I used them)
We'll see how they hold up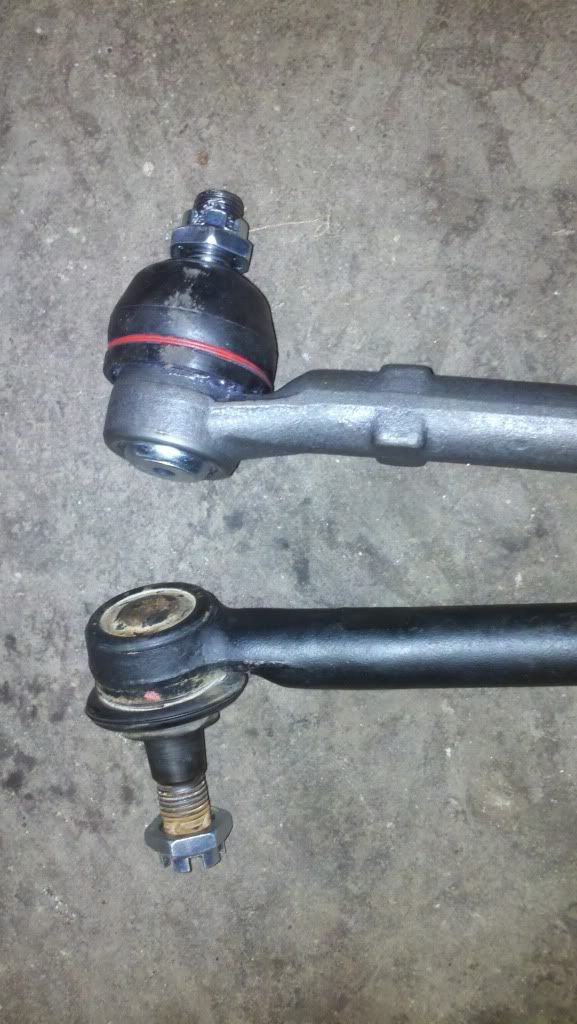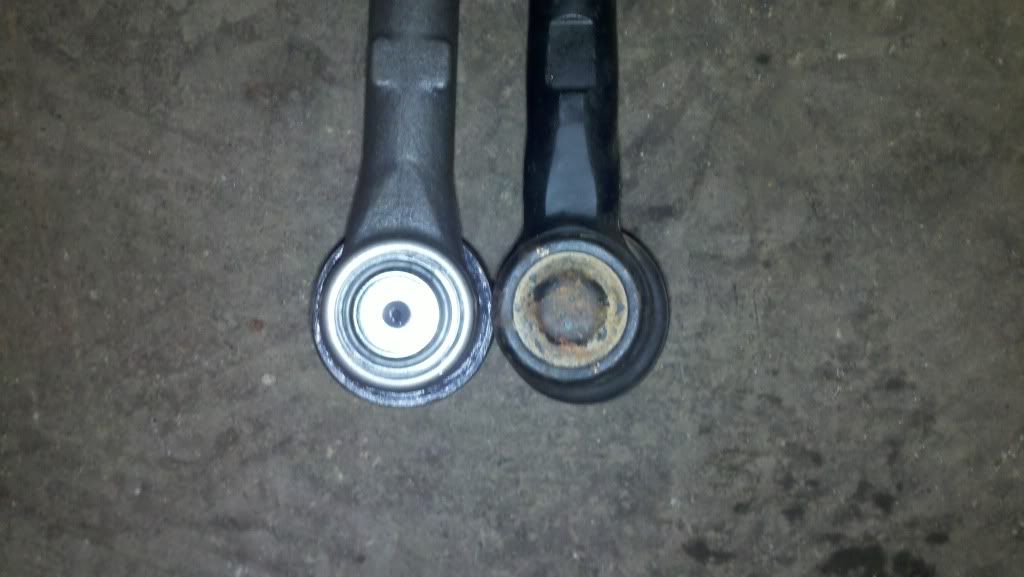 zerk fittings are not installed in these pics but screw in the bottom