Well another great weekend in the FJ, and our first overnight. Tonto National Forest is just gorgeous this time of year (most of it!) and the Sunflower Mine is the most technical trail we've been on yet in the FJ.
Day One:
We headed up out of Phoenix on Cave Creek Road, which goes through that cool town, before turning into an unpaved Forest Service Road and getting into the backcountry.
Our first day's route is here (
Map
).
We mostly stuck to the FS Road, but found a couple sidetracks that were too hard to pass by, like this one (34.051508,-111.875882):
Here's a video of us after turning around there, cresting the ridge, then dropping back to the FS Road:
After traveling through Bloody Basin, we made camp near a little feeder just before it met the Agua Fria (34.246708,-112.058321).
Day Two:
So we woke up Sunday morning and got the truck packed up and ready to go.
We were on the wrong side of the mountains to get to the Sunflower Mine, so we did some highway miles to get around them. Up through Camp Verde, to Strawberry and Pine, and downhill from Payson to Sunflower (
Map
).
From here, Google won't let me chart the route, but surprisingly, my Droid was able to help out in person. I'll add coordinates to most of these pics so you can follow the route if you really want to.
At 33.935456,-111.479259, we met this guy. He was stubborn, and I had to get out and talk with him a while before he let us by.
Here's the beginning of the climb (from 33.942523,-111.483153 to 33.944855,-111.484231)
And the first attempt at the ruts (we'll have some more fun with these later):
Some of the surrounding scenery:
Just before meeting the stream (33.949292,-111.489977)
And a quick little ford: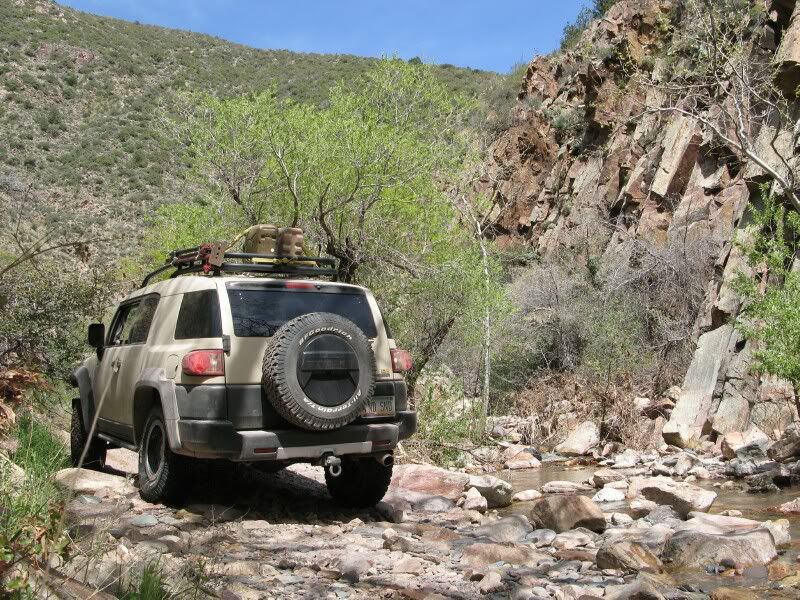 After the ford is where the trail really gets technical (33.950387,-111.489784). When we were stopped where we are in the picture above, we could hear some rigs coming down. We walked up to make sure there was a place to get two rigs side-by-side, and there was a group of guys piling rocks under the wheels of a Jeep every few feet, and some piles of broken turn signal lenses and safety glass. And it was just a boulder field. Hard to capture in pics (like so many things are).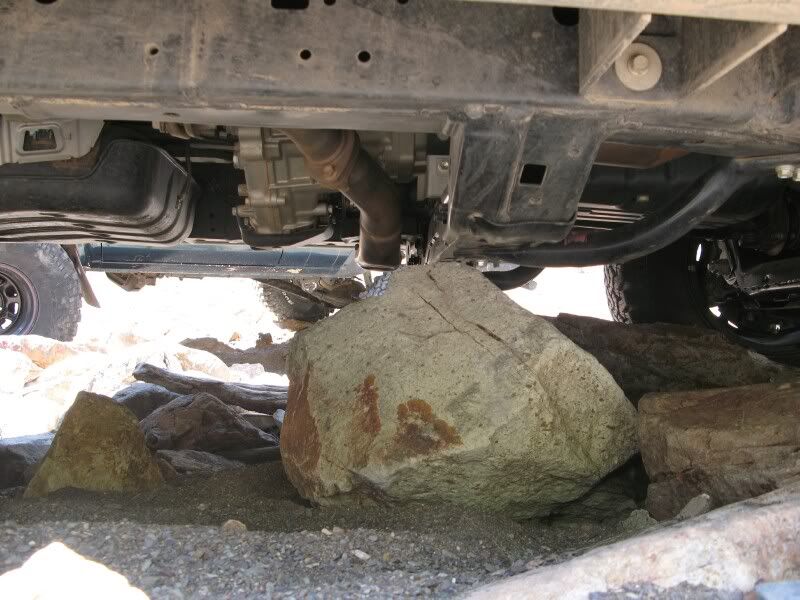 Once clear of that boulder field and another couple like it, it smooths out again.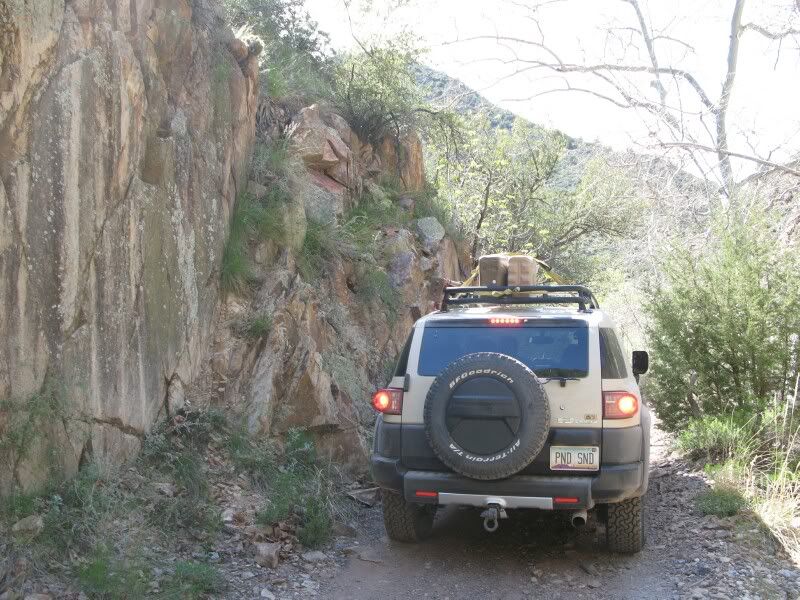 And finally, you reach the top of the hill (33.954836,-111.493286):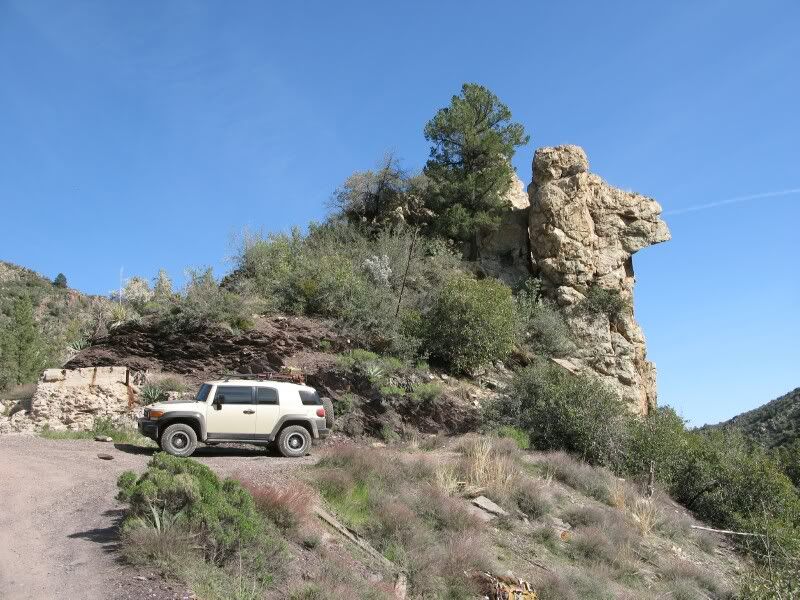 At least the one overlooking the mine: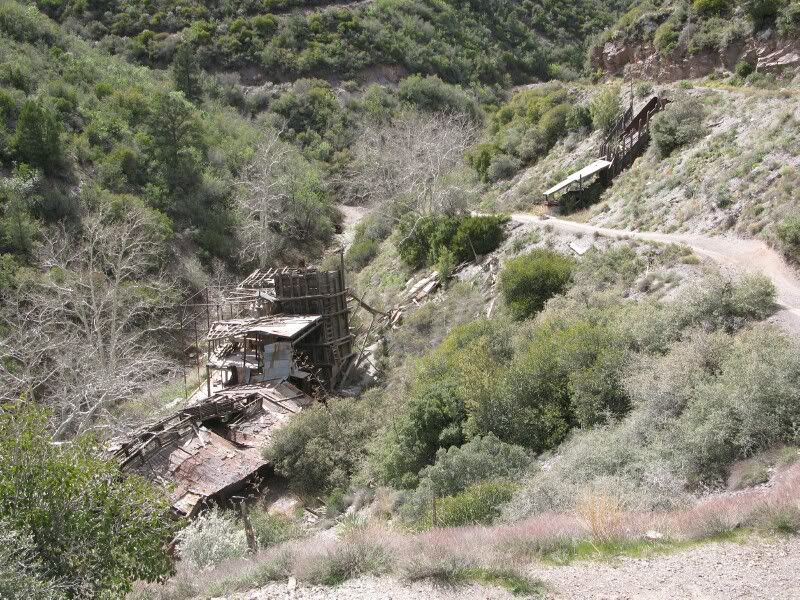 More pics of the mine itself in the next post.
Coming back down, we shot some more video (and I tell you what, my girlfriend Anitta is really coming into her own as a spotter - getting more confident with it):
We stopped to scout the lines when we got back to the spot where all the broken glass was.
Then kept on:
Now here's some more fun in the ruts (33.944877,-111.484242):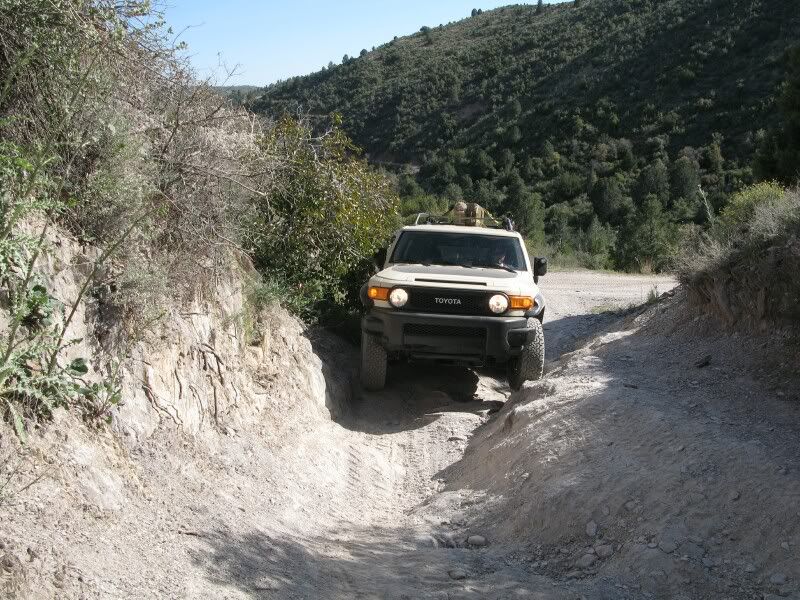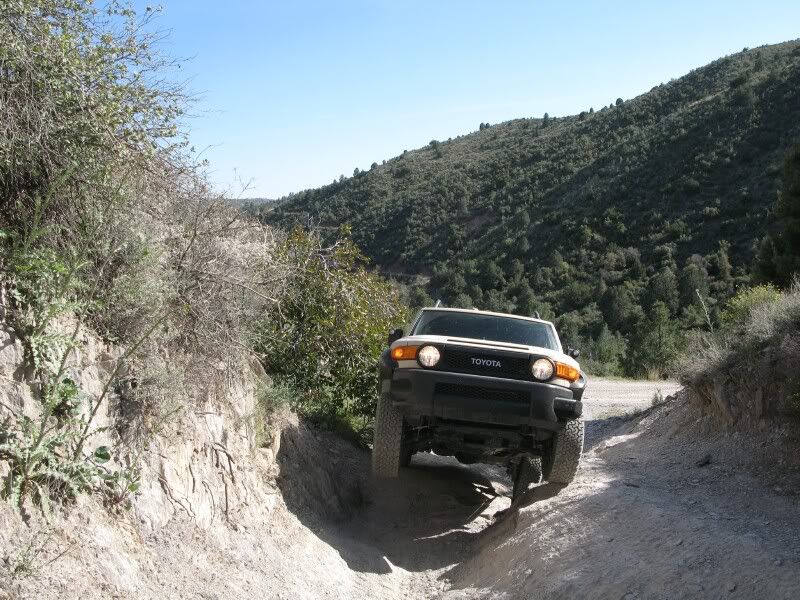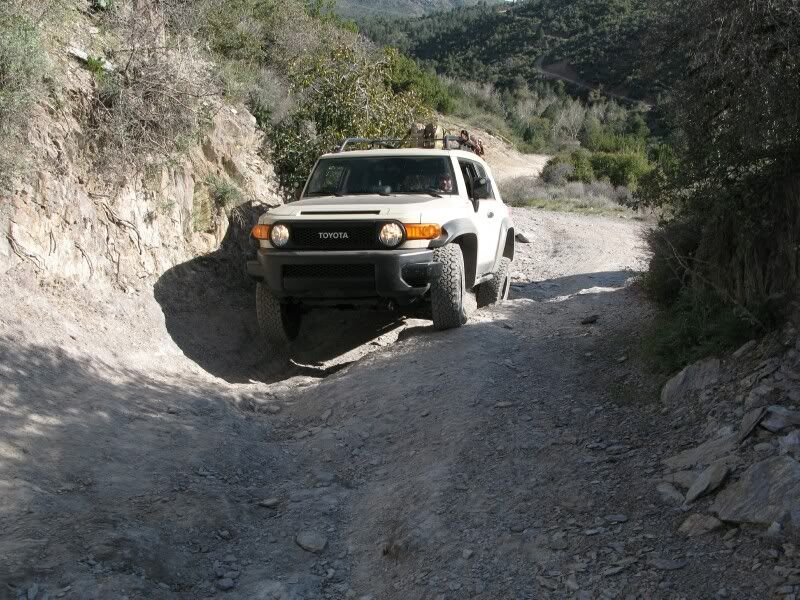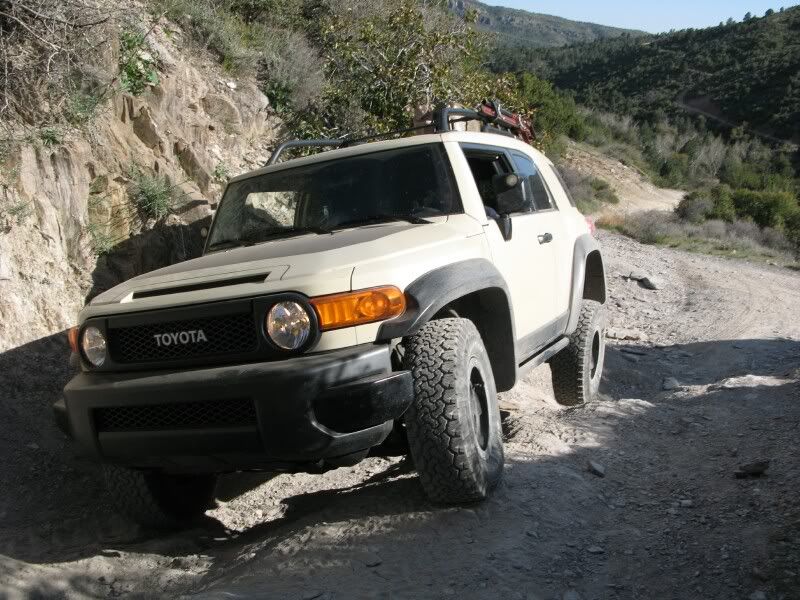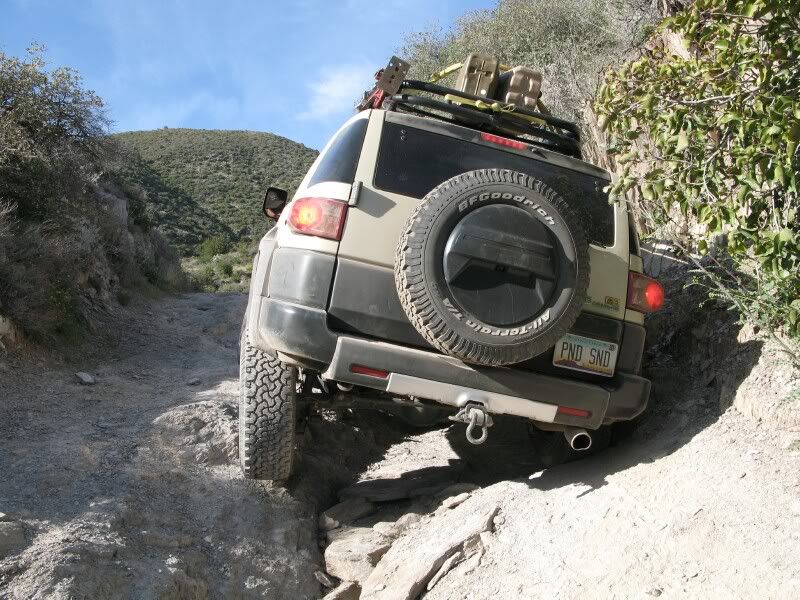 And a video: