Discussion Starter
·
#1
·
Yesterday I took a buddy up to Table Mesa rd to make the trek to Carefree.
Overall the trail was in good condition and was quite easy for the FJ.
Just west of the cabin (which I'm sad to say is no longer standing), the trail used to run right next to the river bottom. This portion of the trail seems to have washed out.
This leaves a bit of a challenging decent into the river bottom. Short wheel base and decent clearance is probably required (My FJ is stock and barely scraped). The River bank isn't really high but the approach and the big rocks make you really pay attention!! The inclinator was a good distance beyond the 30 mark.
I handed my camera to my friend and told him to push the button as much as he wanted. Here are a couple of shots: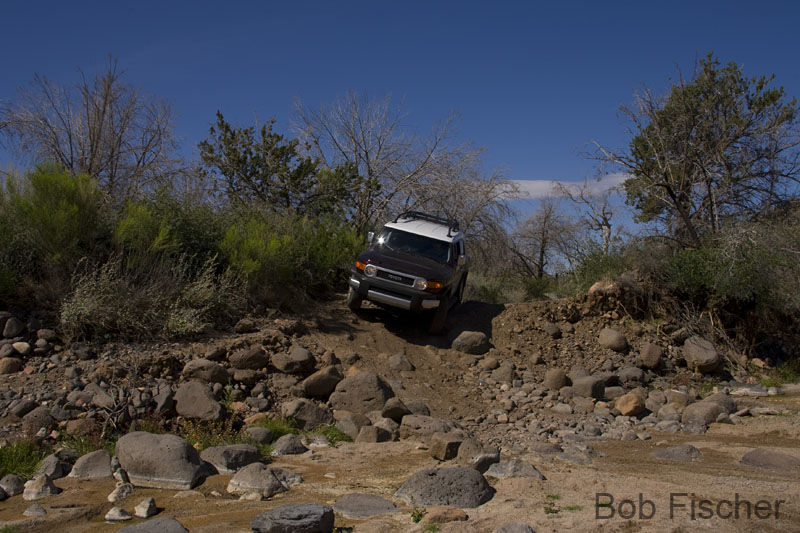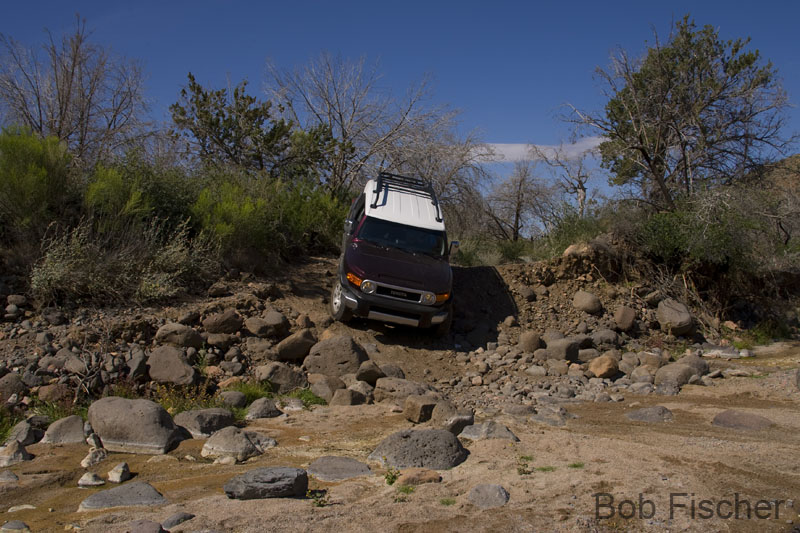 I know that this is minor stuff to a lot of people. I have been out of the 4x4 scene for almost 20 years. Getting the nerves and confidence in a vehicle back takes a bit.
There are more images from the trip, if you are interested, here:
Table Mesa Road - I17 to Carefree
Bob