JUST MY OPINION
2 Days ago (Death Valley, California)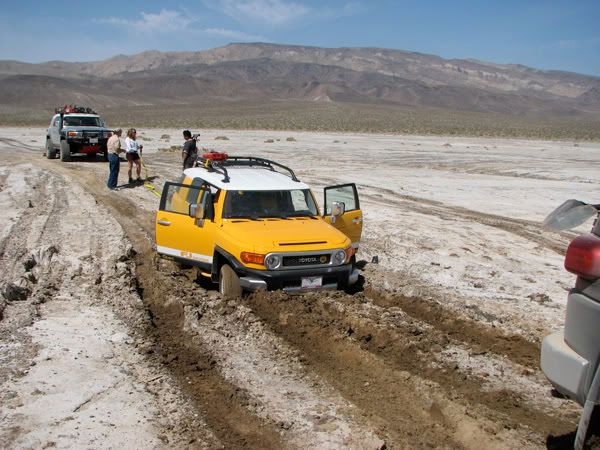 One week ago (Kanab, Utah)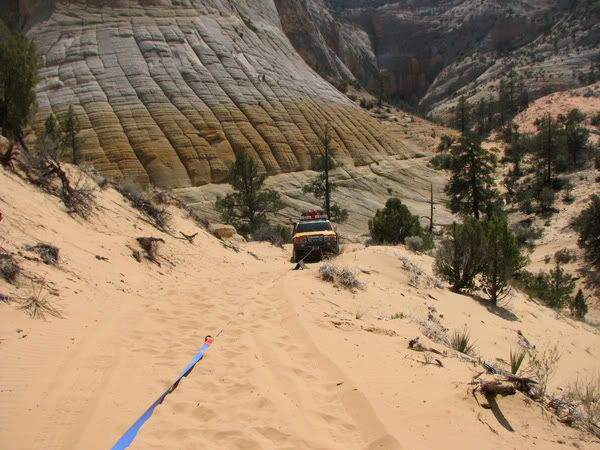 DUSTPARK high Centered (Deep Creek, California)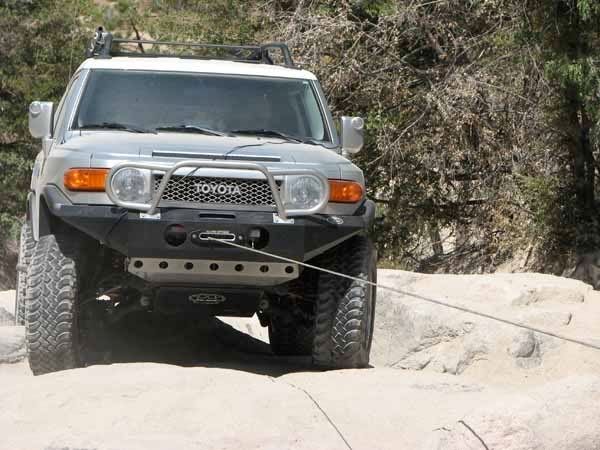 UNDERACTIVE swamped (Azusa Canyon, California)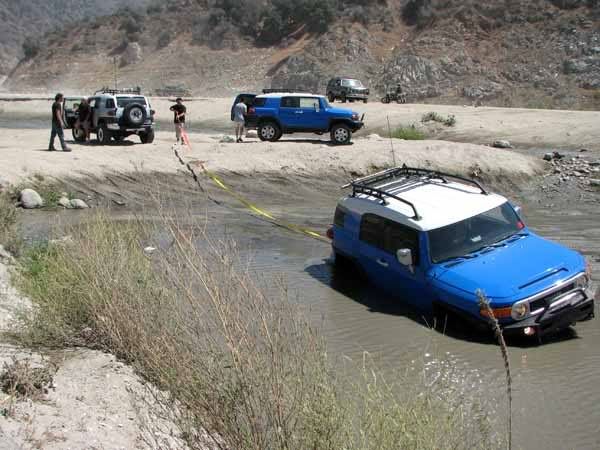 ​
I just returned from a run in the Death Valley area (Ballarat/Panamint Range) with POKERDAWG and others. He asked me to post my opinion on mods for "the road less traveled". What order? I know that everybody has a different opinion on the subject. This is only mine. What is the "road less traveled"? It's an expedition concept that is mild to wild because you NEVER know what you're going to run into. Many unimproved roads change with every rain storm so the trip that you thought was going to be an easy one can suddenly turn into a challenging run.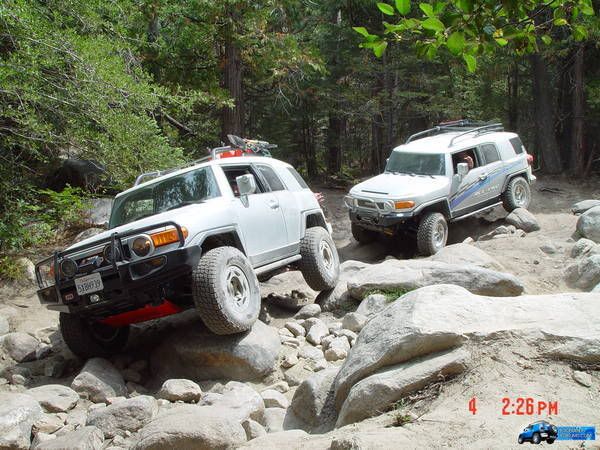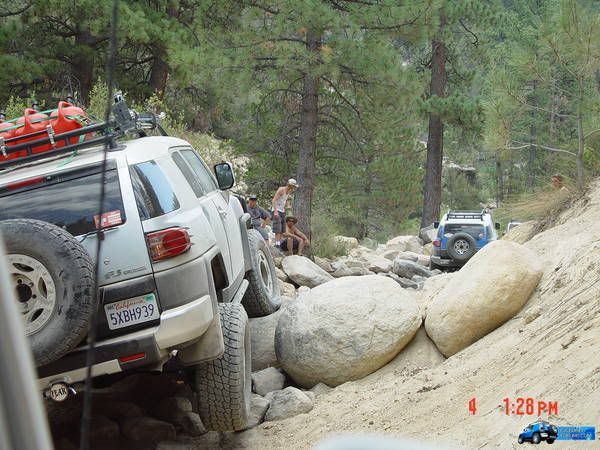 My philosophy is "getting home". The Scorpion was modified not to be glamorous or make a statement but to get me home at the end of the day.
In order:
(1)
Rear lower control arms
and leading edge armor plates to protect them. The OEM arms are weak. One good strike on a rock and you can break them. If you break one, you're screwed. You can disconnect a front or rear drive shaft and you can play games with other "getting home" magic, but once you've lost a lower rear, you're not going anywhere.
Recommended:
MAN-A-FRE rear lower control arms with bushings.
They're heavy duty (most unlikely to break), they are not adjustable because you don't need adjustable rear lower control arms (IMO) and MAF stands behind their products.
US$299.00
for the rear lower control
arms.
TLC Trailing Arm Skid
US$90.00
(2) Tow Straps/Shackles/Recovery gear is very important. I recommend the
ARB recovery kit
because it's everything in one bag. I bought my components separately and always keep spare shackles.
Price Estimate: 2 x 10,000 lbs 3/4" Pin Bow Shackles - US$13.00 each & 2" x 30' 8,000 Kg Snatch Strap - US$70.00 & Tree Protector 26,000 lbs 3" x 10' - US$50.00 Total:
US$146.00 (estimated)
Again, I bought all my components separately and threw them in a bag. The ARB kit is a one stop shop but there are a number of ways to skin that cat.
(3)
Skids
will protect your vital engine components. I recommend
BudBuilt Skids
. There are a lot of people out there who will tell you that this skid is better than that one. They're all right. This is just my opinion folks - more armor is better. Bud stands behind his products, he is a small shop and yes, you may have to pay for shipping, but the product is excellent, he's excellent and that's just how it is.
US$650.00
(4)
Sliders
are also necessary. I recommend
DeMello Offroad Sliders
. They offer maximum protection, Jason DeMello cares about his customers & is one of the most talented FJ Cruiser fabricators there is. I'm proud to call him my friend.
$429.00
(5)
Hi-Lift Jack
with Wabfab slider adaptor. I hate the Hi-Lift Jack, for the record. They're awkward to use, they are big and heavy and they rust when left out on the roof rack or the spare tire (wherever you store them) but they're essential. If you are going to get a Hi-Lift, do yourself a favor and also buy the Wabfab adaptor so the Hi-Lift won't slip off when you're jacking it, damaging your rig, you or both. Hi-Lift (about)
US$70.00
& tubing adapter
http://www.trdparts4u.com/Scripts/prodView.asp?idproduct=-6211
US$59.00
For about $2,000.00
(I threw in a couple hundred dollars shipping that you'll pay) you've protected your rig. You have some gear to either recover yourself or to aid others who want to help get you out of a tight spot. Now all you need is to go out, and get practical experience.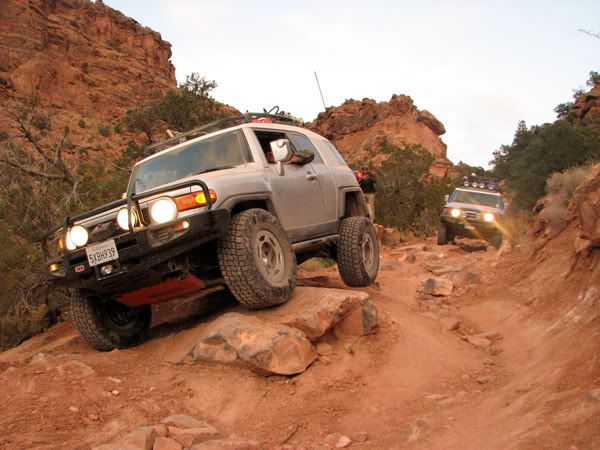 Another word: When running "out there", water is important. If you have to walk out of a bad situation, your water jug is nearly useless. Buy some inexpensive canteens. I keep 3 gallons of water in canteens to carry with me if it comes to a hike.