First off I'd like to thank a few guys who inspired me to go forward w/ this project. LandCruiserSteve and Corey. Thanks a lot guys. It was your projects that inspired my own.
Here's the completed box. I went w/ a box only 7'' tall and the drawers are 5.25" tall. Mainly because I have a 130lb American Bulldog I haul around w/ me and I wanted to give him plenty of room.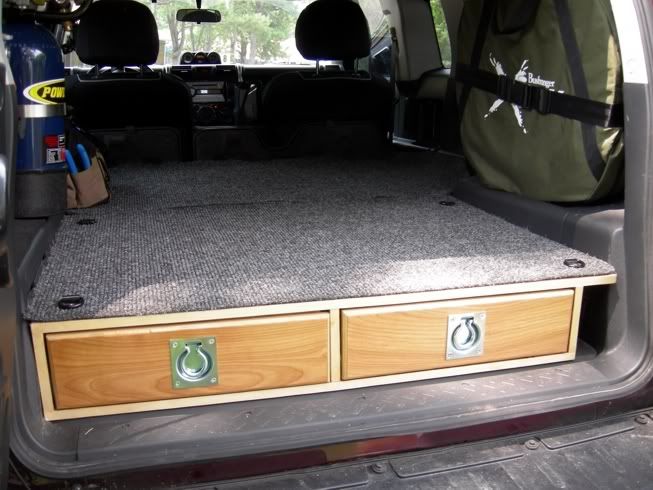 The front portion has a carpet that goes over it, but it got wet in the rain. I'll update a picture later.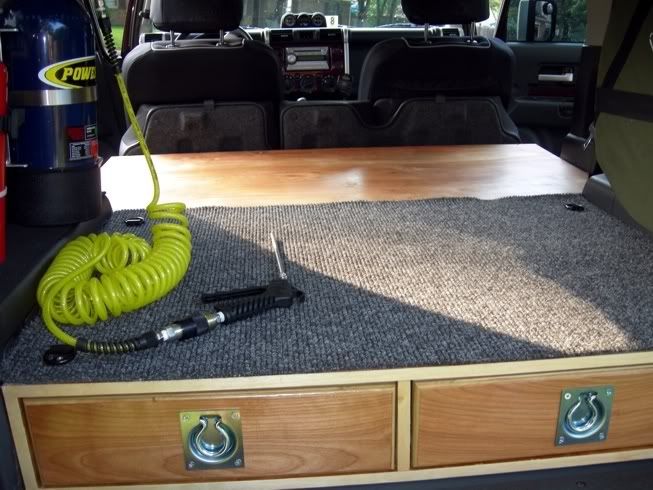 Last one. I moved the tie down points to the top of the box and used the original holes to fasten the box down to the truck body.
This is the false floor that covers the folded down seats. It's easy to remove when I have additional folks to ride in the back.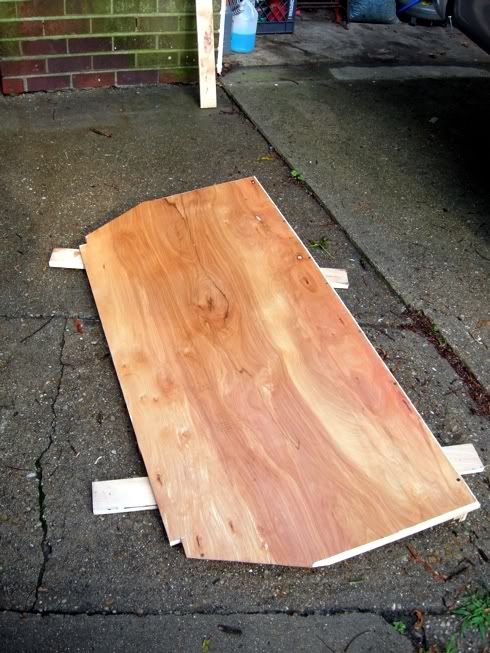 A side profile of it. The foot on the right is what levels the floor area.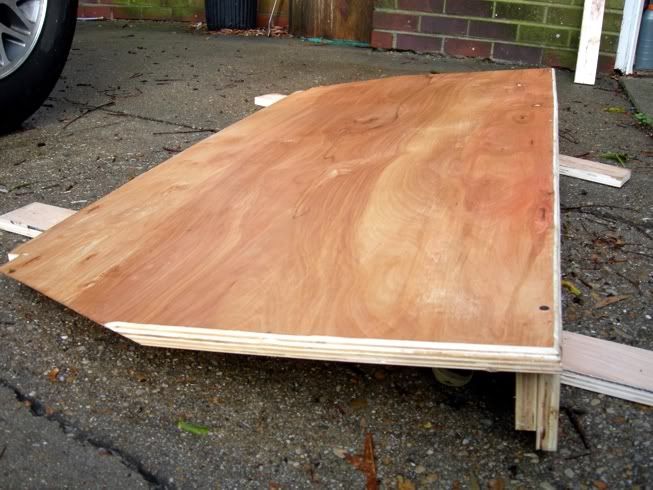 One of two Footmans loops to attach the floor to the box. Compliments to Steve. I had never heard of one of these prior to his build. This was the hardest to track down of all the hardware. Try a Sail Boat specialty shop.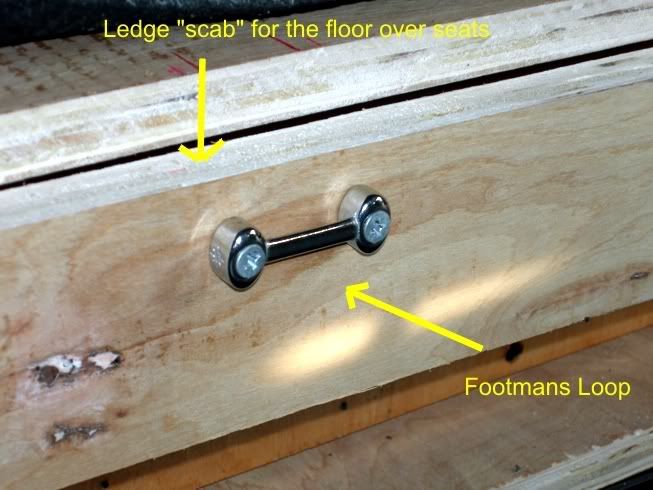 The back of the box. This shows the ledge again and the footmans loops. You'll notice I removed altogether the angled piece of plastic that sits between the cargo area and the seats.
A beauty shot. The drawers are 29" deep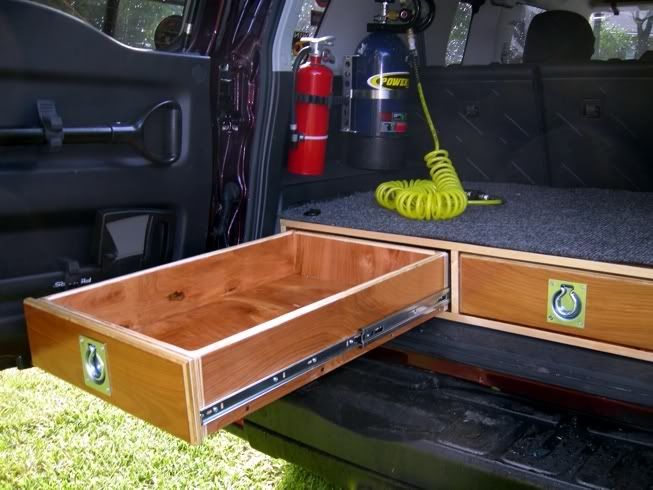 Just another shot showing the drawer slides ((Blum Slides))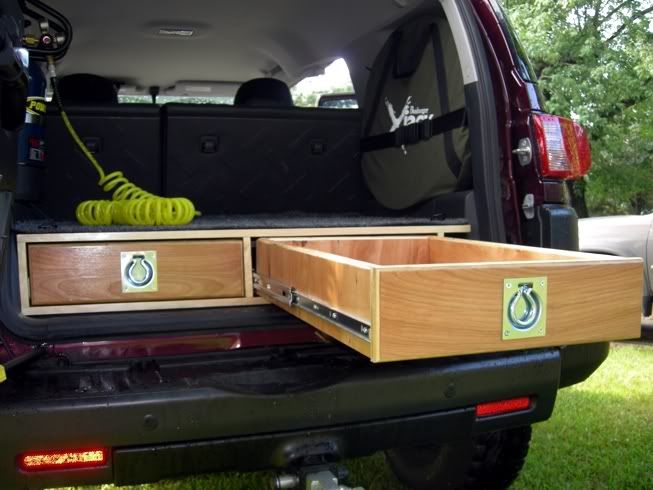 And another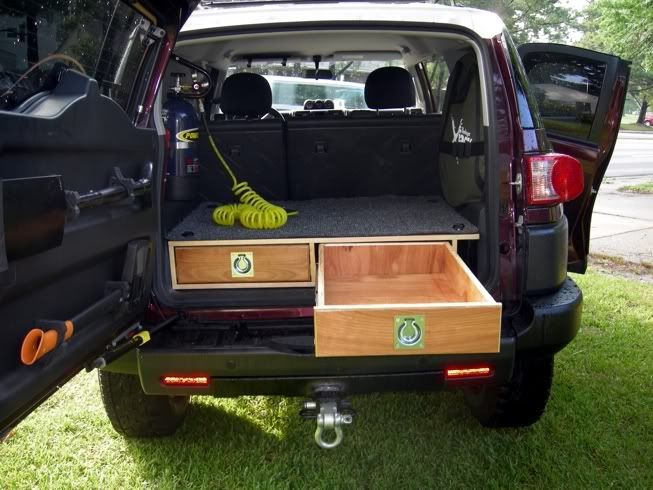 Drawers Completed
Top Shelf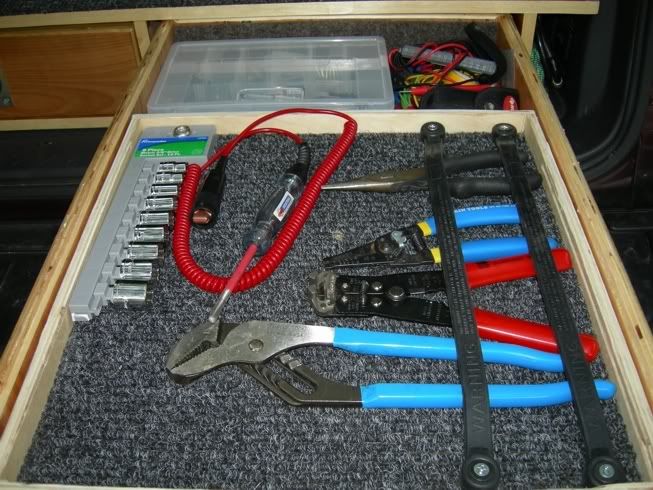 Underneath
Air Tools and Tire Kit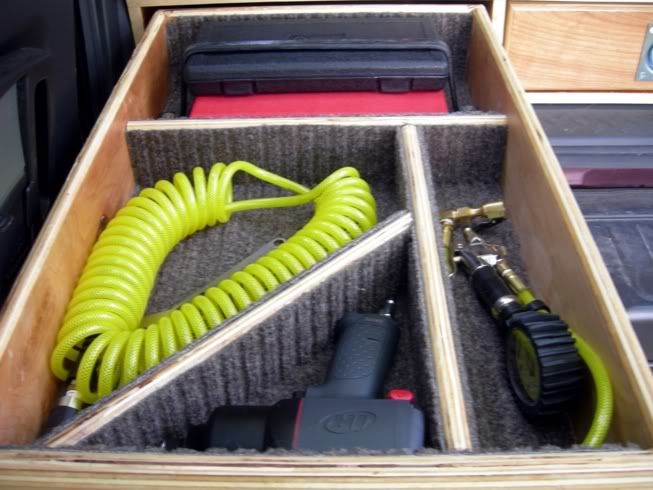 And one of the many reasons for the build.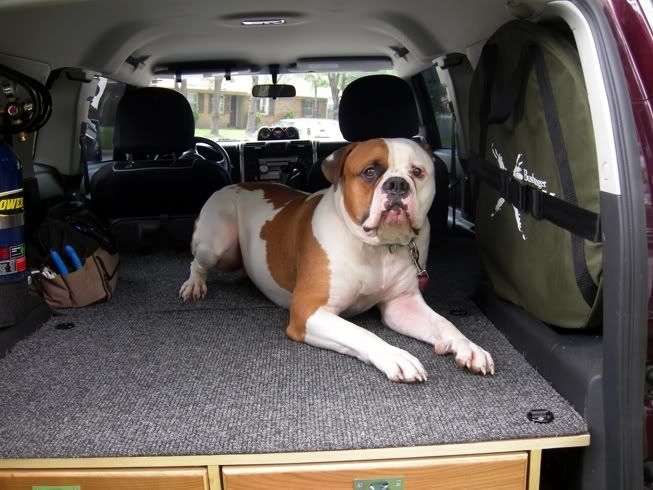 If anyone has questions about measurements or anything at all feel free to inquire. I'll be happy to post plans for it.
Plans!