And the modding begins here...
Since I have basically unassembled my truck many times to install all kinds of different stuff, I decided I would not do it this time. However, certain mods will need interior dis-assembly. The stereo is my first goal. I am using the Head unit out of Wikid , Kenwood 9990HD and the Subwoofer ,12" JL Audio Stealth box . The rest will be new purchases
Since I am going a different direction with how the inside of my truck will be configured, the last stereo components were going to take up too much space.
I am replacing both of the kicker amps with a major upgraded single 5 channel amp
Alpine PDX V9 D class, which provides 100 watts to each of the four channels and 500 watts to the sub channel. This is a big improvement. The Kicker 500.1 delivers 500 watts at 2 ohms, but since my JL Stealth box is 4 ohms, the Kicker only provided 275 watts.
The Alpine puts out 500 watts regardless of the ohms.
Looking at the Alpine verification certificate , the actual wattage was much higher 571 watts, for the sub channel and 113 watts, for each of the 4 channels .
Since I have this piece I will go ahead and install it. If it goes as planned it will be installed under the drivers seat. I can go ahead and prewire everything to the specific locations as well .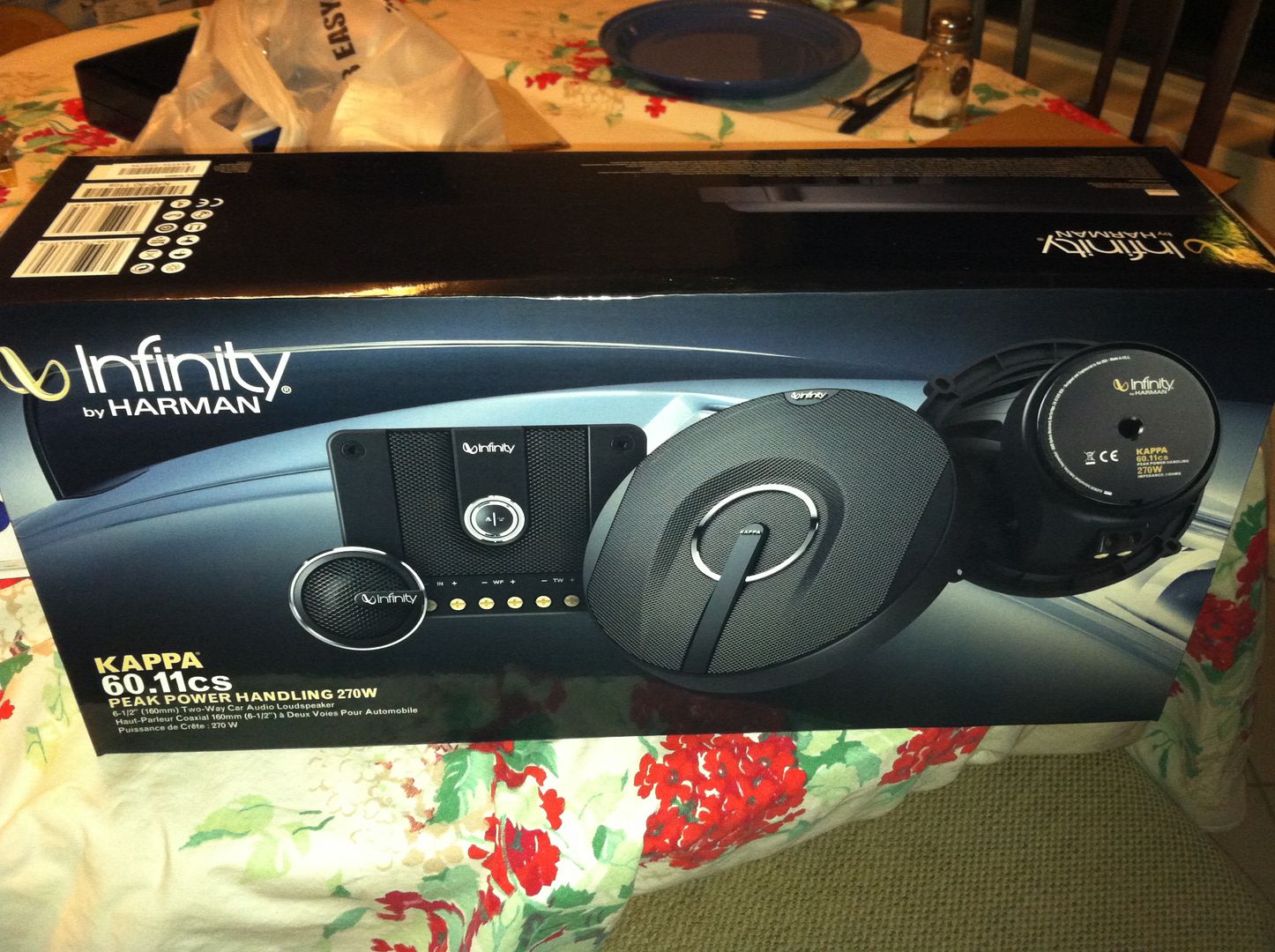 How do you like my new truck? Sorry for the grainy picture , it was dark out.
As you can see the seats are out . I will be mounting the amp under the drivers seat. I can pre run all the wiring for speakers, amp, frig, radio's and install o few more usb plugs. Hopefully when I switch the head unit over, ot will just be plugin in all the cables and wires