After the sad demise of my year old GX470 build "Blue Steel" due to a young driver turning left into me on a green light, comes the build thread for my new rig I dub the Sand Ronin.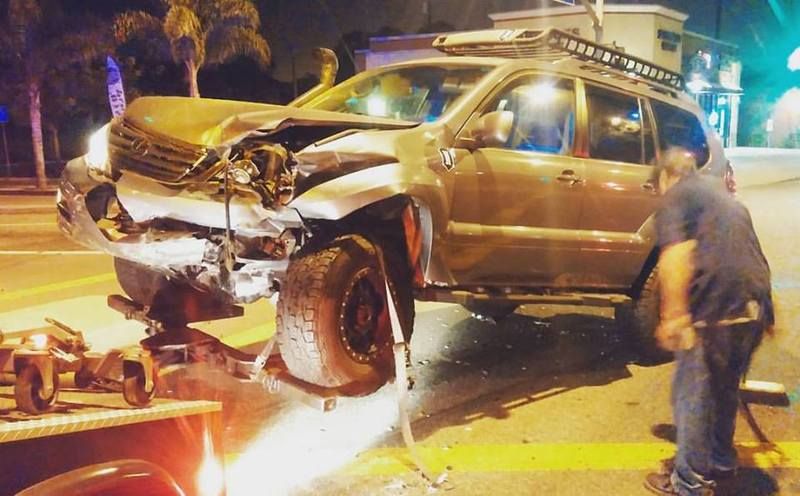 My 1st FJC I had for 9 years and at 162k miles and lots of offroad abuse, I let her go to trade in for the GX. Now I've come full circle back to a 08 FJC in Sandstorm color fully modded and loaded with 80k miles and an owner that obviously babied the hell out of this rig. My first FJC was dubbed the Ronin so my new FJC is the Sand Ronin in honor of my first one.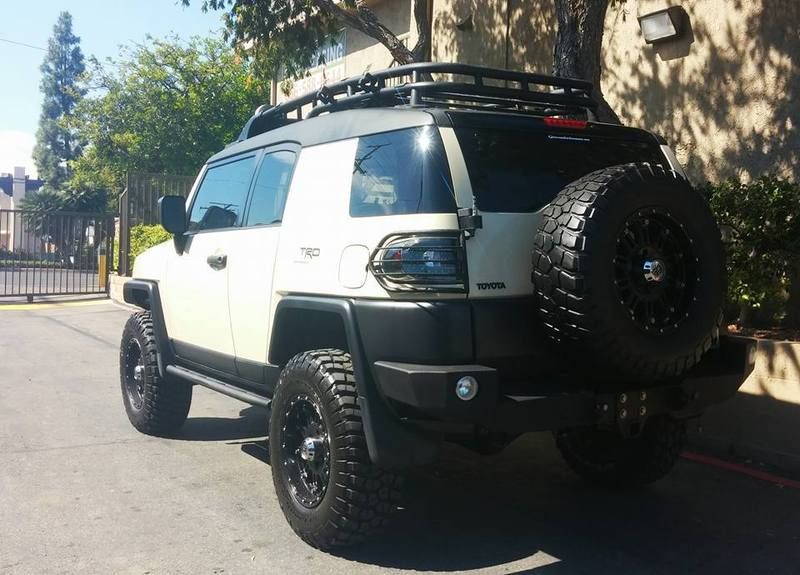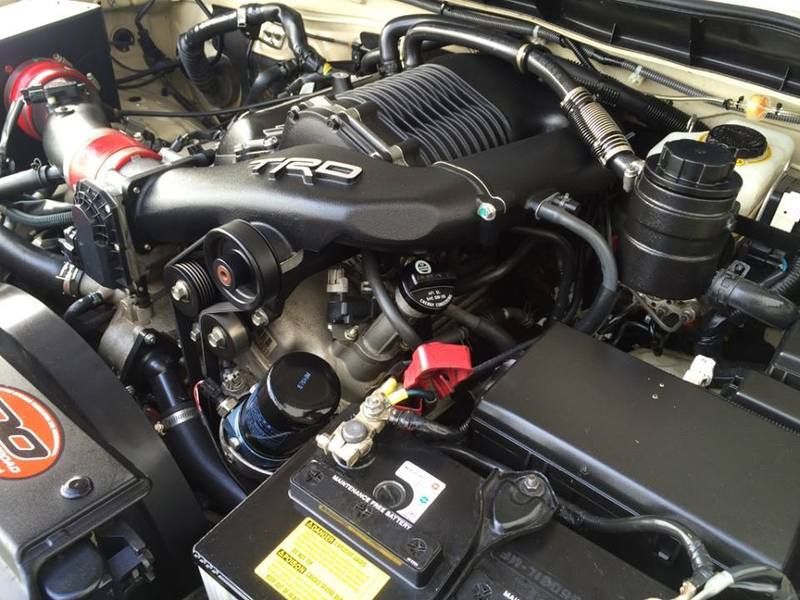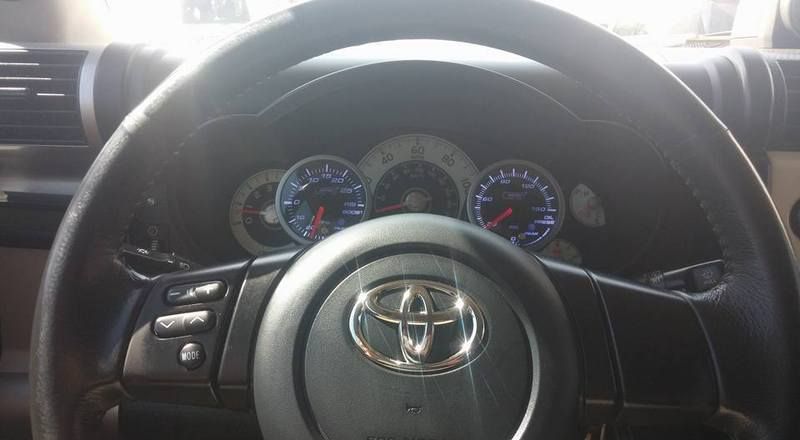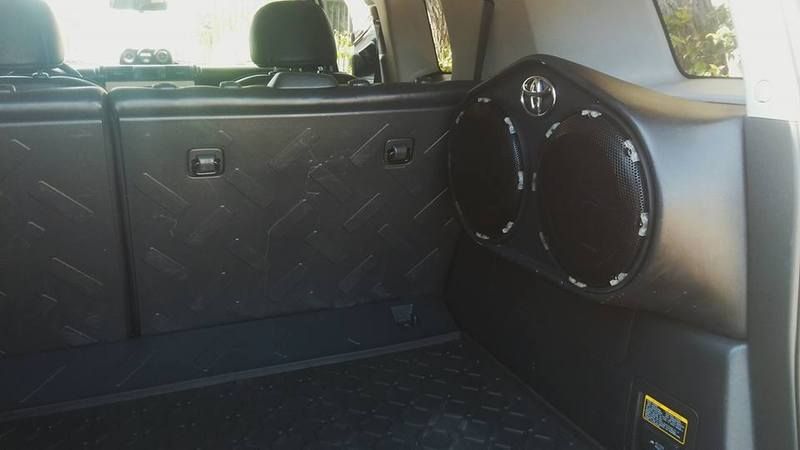 The Mod list:
-TRD Supercharged and intercooled
-TRD Cold Air Intake
-Flowmaster Super 10 muffler with high tuck exhaust pipe
-Prosport Boost & Fuel Pressure gauges
-ScanGauge 2
-Demello Offroad 3 hoop front winch bumper with Acro fogs and 22" Fenix LED bar
-Demello Offroad 3 piece rear bumper with Acro fogs
-Demello Offroad Hybrid sliders
-Trailworx Fab A-pillar mounts with curved 50" OZUSA LED bar
-Fox 2.5" front coilovers with external reservoirs
-All Pro upper control arms
-Fox 2" rear shocks with external adjustable reservoirs
-Fox rear lift coils
-All Pro skid plate
-17" KMC Hoss wheels
-285/70/17 BFGoodrich KM2s
-IVD shift knobs
-Alpine double DIN navigation headunit with bluetooth
-2 Alpine S10 subs in a custom enclosure with Audison SRX amp
-AVS window visors
-Bandi Mount
-48 SMD LED panels at interior lights
-IPCW LED Bermuda black rear tail lights
-Line-Xed Body Armor tail light guards
More to come as I make this build my own!