WELCOME TO THE SCORPION BUILD-UP THREAD​
The sword is more important than the shield and skill is more important than either.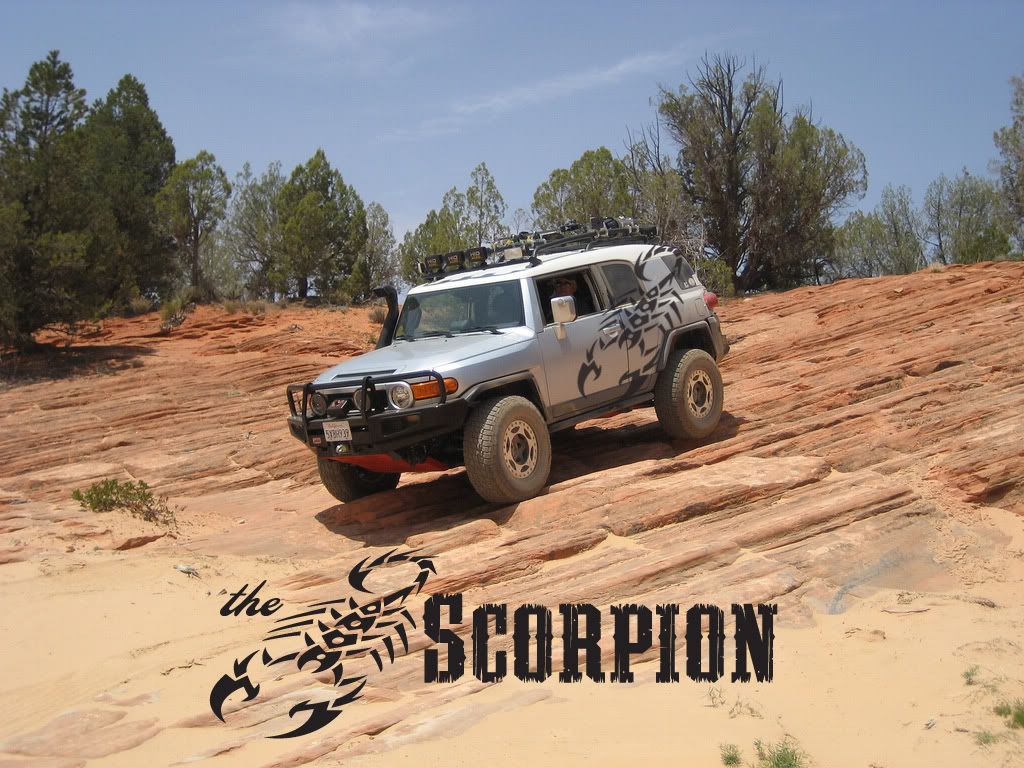 photo courtesy of VOLHOO (thanks Vince)​
All men dream, but not equally. Those who dream by night in the dusty recesses of their minds, wake in the day to find that it was vanity: but the dreamers of the day are dangerous men, for they may act on their dreams with open eyes, to make them possible.
--Lieutenant-Colonel Thomas Edward Lawrence, CB, DSO

The Scorpion FJ, though unworthy of the man, has been created in honor of T. E. Lawrence (1888-1935), may he rest in peace.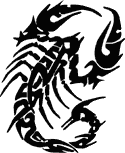 When I bought the FJ, I mapped out a philosophy on which direction a build-up should take. My philosophy was built around a vehicle that could operate, removed from populated areas, and support my interest in exploration and examination of unsettled regions (increasingly difficult to find). Sometimes the questions are complicated and the answers are simple.
My philosophy in modifications is simple. I wanted to create a strong, capable, sustainable rig that would BRING ME HOME at the end of the day. Everything I've done to my FJ has that particular end in mind.
My favorite FJ Cruiser Moment:
I'm driving my FJ on an expedition and I can't fall asleep at night under the stars because reality is finally better than my dreams.
This is the stock FJ.
I bought my FJ Cruiser on December 23, 2006 as a Christmas present to myself since it was highly unlikely that anyone else would buy an FJ for me no matter how hard I tried to get off the naughty list.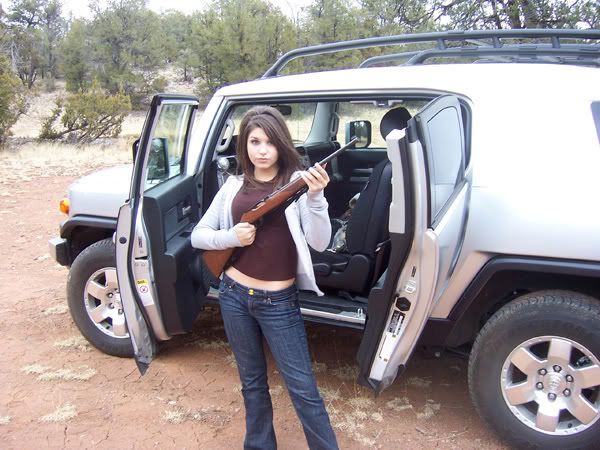 My daughter Emilie agreed to ride shotgun with me on trail runs.
concentrated mist,

a clear jewel on a leafpoint,

drip,

the river begins!​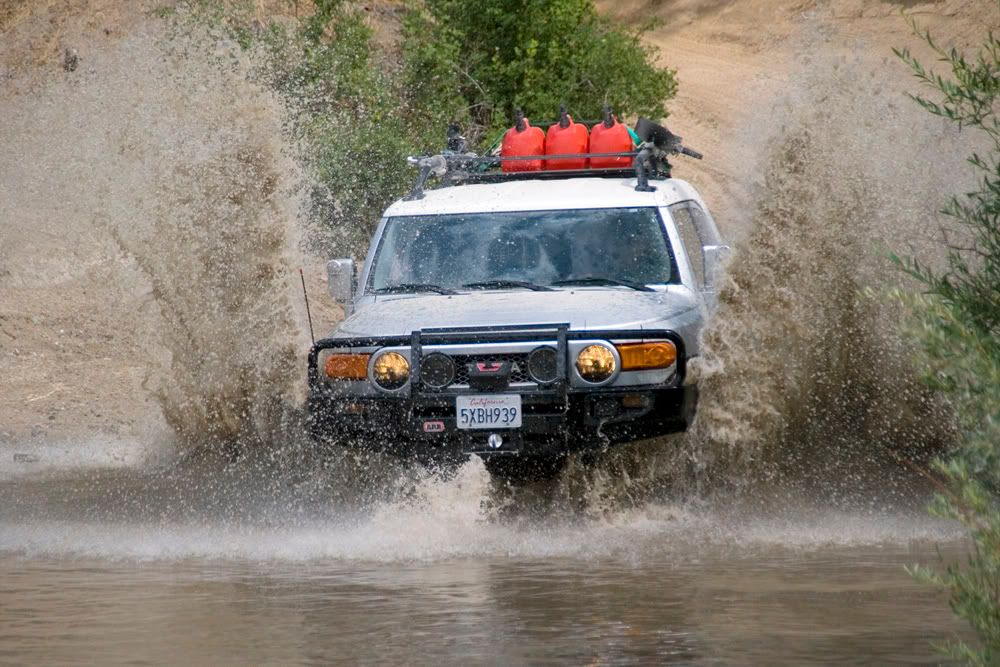 (Photo Courtesy of THUBUB, Holcomb Creek ford - 07)​
And I began the
process of modifying
the FJ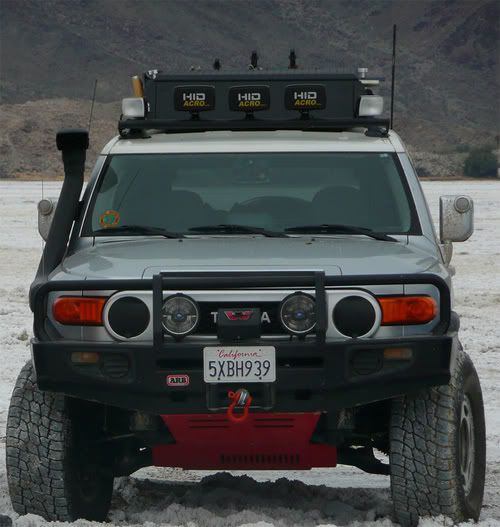 SCORPION
Edited and Updated Mod List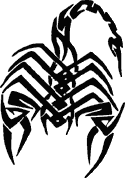 I'm going to use this partcular posting to post added mods so it will change over time to reflect those additions. Some mods will replace others so occasionally there will be deletions as well.
(photo courtesy of CRAZYHERMIT and NETTI - Kokopelli Trail - Nov. 2007)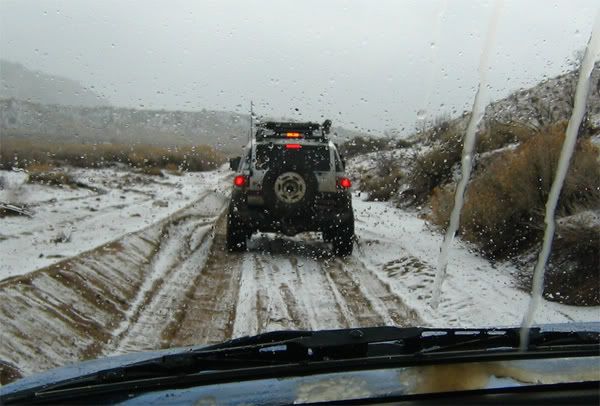 (photo courtesy of DOMINICG - Mojave Road - Feb. 2008)
(photo courtesy of DRAGON - Kokopelli Trail - July 2008)
​
FROM THE DEALER
2007 Toyota FJ Cruiser Model 4704C
Titanium
Upgrade Package 1 <ATRAC/Rear Locker>
CQ and C7 Convenience Packages
Curtain Shield Airbags
Roof Rack
Build Date:
November 2006
Engine bay bulges/rips:
First noticed 1/21/08 - bulged on both fenders @22K miles
Significant Mechanical Problems:
None so far

ARMOR
ARB Bull Bar - Front Bumper
DeMello Offroad rear bumper w/swing arm[/COLOR])
Bud Built Front Skidplate
Bud Built Middle Skidplate
Bud Built Transmission & Transfer Case Skidplate
Bud Built Rear Crossmember
Bud Built Fuel Tank (Beefy) Skidplate
Bud Built ARB Spacer Armor Plate
Inchworm E-Locker Motor Skid (sustained trail damage, cut down in size to repair)
Rear Lower Shock Skid
Rear Trailing Link Skid
Rear Differential Plate (welded)
DeMello Hybrid Sliders
Manic Tail Light Guards (Real Wheels guards took 5 trail hits -saves- then gave up the ghost)

SUSPENSION AND TIRES
Walker Evans Beadlock Rims
Nitto Terra Grapplers - 305/70R17
Demello Frame Chop
Donahoe Racing Shocks and Front Coil-Overs
Old Man Emu Heavy Duty Rear Coil-Overs (OME-886)
Donahoe Racing Upper Control Arms
Light Racing Jounce Shocks (Chubbies) replacing bump-stops
Icon Signature Lower Control Arms
Gorilla Lugs

EQUIPMENT ADDITIONS
Lowrance Baja 540C GPS & Freedom Maps Chip F103EX-S and F104EX-W & Shadow GPS R/V Mirror Adaptor Mount
Man-A-Fre Auxillery (22 gal.) fuel tank
--Providing a total capacity of 40 gallons
Wet Okole Seat Covers
Scanguage 2
K & N Air Filter - Replaced by OEM Air Filter
Aux. Optima Yellow-Top Battery
Dirty Parts Auxiliary Battery Kit
Circuit Boss 7 Circuit Fuse Block
6 x REL40 40 Amp custom amber switches
Stebel Nautilus Compact Air Horn
Passenger-side arm rest
Fuel Can Options: 2 x Wedco Jerry Cans (gas/water)
Relocated Rear Differential & E-Locker Breather - Scuba Driver Mod.
Fire Extinguisher
ARB Safari Snorkel
I-Pod
Death-Stalker Scorpion transfer case shift knob

COMMUNICATIONS
SPOT Satellite Personal Tracker
Midland 75-822 Handheld CB Radio with Vehicle Adapter
Antenna – 5' and 3' Firestick/CB
Yaesu FT-1802 M/E 2 meter transceiver (50 watts output)/HAM
Comet 3D5M mobile mounting hardware/HAM
Antenna - Diamond NR-770HA 2M/70CM 3/5.5dB Mobile Antenna/HAM

LIGHTING
Airflow Headlight Covers
Hella Black Magic 6" Driving Lights (mounted to ARB Bumper)
N-Fab Front Light Bar/Bracket w/3 x Acro X1870M Driving Lights & 2 x 40 B/U PIAA Flood Lights
N-Fab Rear Light Bar/Bracket w/2 x 40 B/U PIAA Flood Lights & 1 x LEDQUAD LED Strobe Light Bar
2 x Oznium Flexible Super Thin (red) LED Dome Lights
2 x Puck (white) LED Dome Lights
LED Red dash lights replacing white instrument gauge lights

TOOLS & TRAIL EQPT.
Fiskars Axe
Short Handle Shovel
Crowbar/Pry Bar
Eagle Talon (RJM Forge)
Husqvarna 350 18" Chain Saw
Jumper Cables
Tool Kit
JB Weld
Spool (1000 ft) OD Green Parachute (550) Cord
Roll(s) of 100 MPH Tape (milspec rigger's tape)
FJC Spare Parts Kit (on extended load-out): including 2xCV Boots, 2xCV Sway Bar Links, Serpentine Belt, rear lower control arm, front axel, spare fuses, tire valves, etc.

GEAR STORAGE
SCORPION MOUNT - An endoskeleton in the back to provide hard points and additional M-PAC storage.
Pelican Cases - Allow modular load out depending on the nature of the trip.
Fourtreks Shovel/Axe mount
Fourtreks HiLift Jack Mount
Fourtreks Dual Mount
Fourtreks Fuel Can Rack Mount
Fourtreks Modular Roll Bar Handle
Springtail M-PAC rack and MOLLE gear
Springtail M-PAC Side Rack
2 x Expeditionware Jerry Can Holders (currently one mounted)
Power Tank Roof Rack Mount - (Custom Fab using Four Treks parts)

PNEUMATICS
20 lbs. CO2 Auxillery Tank (Internal Mount)
10 lbs. CO2 Power Tank
Ingersol Rand #2135 Ti (composite titanium) pneumatic impact gun
Power Tank Super Coupler
Power Tank HD Tire Inflator Handle
Oasis Trailhead Deflator / Stebel Trailhead Deflator (both onboard)
ARB Tire Repair Kit
Spare valves and valve cores

RECOVERY
Warn XD9000 Winch
Viking Kevlar Winch Line (100')
Winch Safety Thimble
Viking Delrin Fairlead Rollers
Warn Hitch Shackle
30' Rescue Strap
100' of braided steel cable
ARB Snatchblock
Pull Pal
4 x 3/4 ton D-Rings
ARB Bushranger X-Jack
Hi-Lift Jack
WabFab Slider Attachment
Hi-Lift Jack Base
Hi-Lift Jack handle keeper

EMERGENCY EQPT.
Basic Survival Kit (on standard load-out)
Large First Responder First-Aid Kit including an adult bag/valve mask
Smoke Grenades (pyro- red and green)
Chemlights (red and green)
Polish Model 78 Flare Gun (26.5 MM) with star flares
Lensatic Compass
Knive(s)
Firearm(s)

RECOMMENDED VENDORS:
I have had consistently good service from these
vendors and encourage you to consider them in
your build-ups. I have not received a discount
from any of them and have no financial stake in
the outcome of your purchase.
DeMello Offroad
BudBuilt
Man-A-Fre
Springtail (MPAC)
Dirty Parts
SCORPION IN VIDEOS
FJ CRUISERS IN DEEP CREEK
(Courtesy of FJROD)
(Courtesy of POKER DAWG)
THE LATEST ADDITION(s)
DeMello swing-out bumper.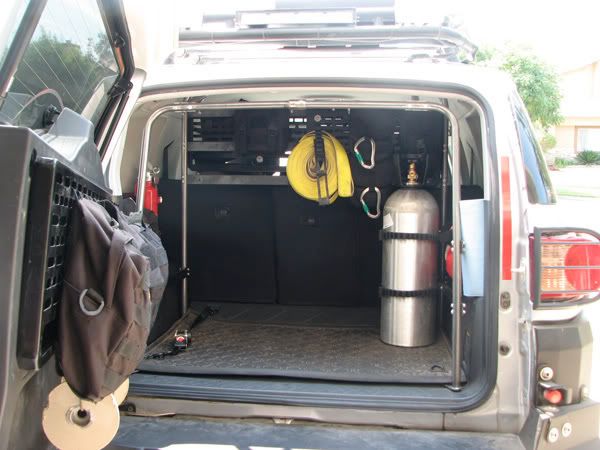 Scorpion Mount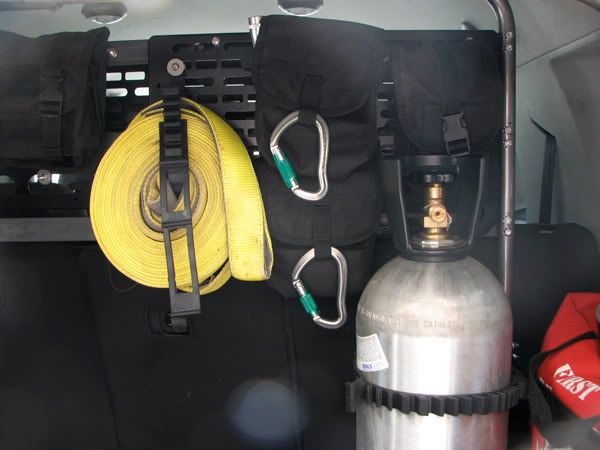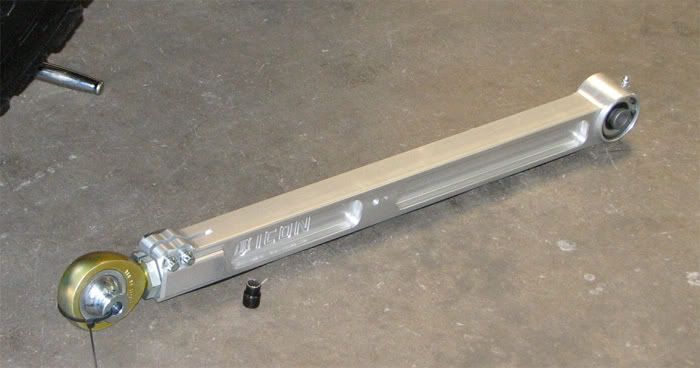 ICON lower rear control arms
​
​
BUILD-OUT HIGHLIGHTED TOPICS
(hyper-links to this thread)
SPRINGTAIL MPAC
BEADLOCK WHEELS
LIGHT RACING JOUNCE SHOCKS
CB ANTENNA CHOICE
UPPER CONTROL ARMS & TIRE ALIGNMENT
STEBEL NATILUS AIR HORN
DYNAMIC BALANCING
E-LOCKER SKID
ARMOR AS ART
LOAD-OUT LISTS
USING A SNATCHBLOCK
SEAT COVERS & TRAIL TOOL
N-FAB FRONT AND REAR LIGHT BARS
ULTIMATE SWAY BAR LINKS
LOCKING SHOVEL/AXE HOLDER
FIRST AID/FIRST RESPONDER KIT
Note that NO products produced by All Pro Offroad are used on THE SCORPION.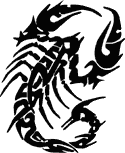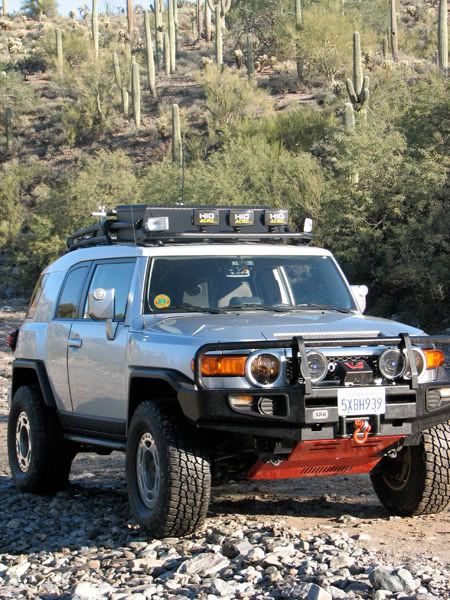 Meet the Scorpion - Current phase of build up/build out for my FJ.

EXPEDITIONS
​
When selecting team members everyone looks for a combination of factors in their team mates. The most important is an absolute passion for the project, an ability to communicate, a diversity of proven expedition-specific skills in remote and hostile environments, physical stamina and mental toughness. FJ Cruiser expeditions are designed first and foremost to be fun. Secondly, they hone your skill sets by forcing you into new and unfamiliar situations that requires you to adapt and overcome. Thirdly, you get to make the run in a Toyota FJ Cruiser.
EXPEDITION PHOTOS
"Well George, we finally knocked the [email protected] off."
– Edmund Hillary's first words, to lifelong friend George Lowe, on returning from Everest's summit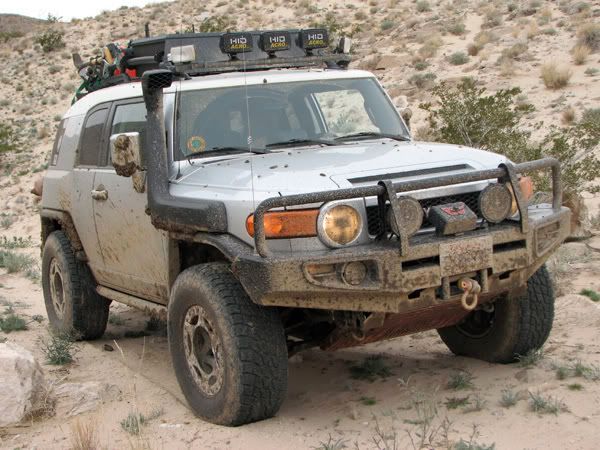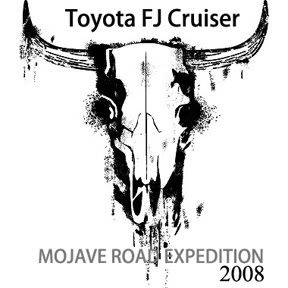 MOJAVE TRAIL EXPEDITION
(Ft. Mojave to Afton Canyon - California) October 07
MOJAVE TRAIL EXPEDITION
(Afton Canyon to Ft. Mojave - California) February 08
MOJAVE TRAIL EXPEDITION
(Ft. Mojave to Afton Canyon - California) April 08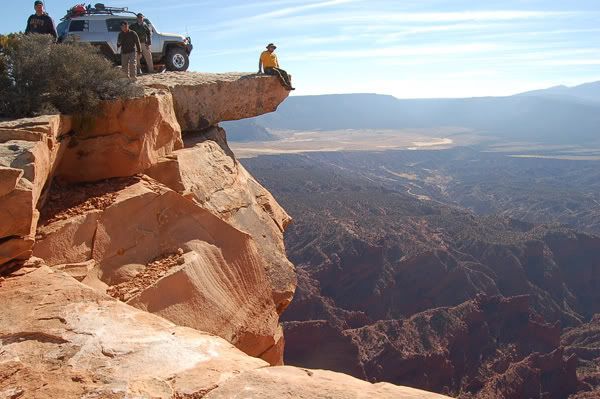 Don't cry because it's over. Smile because it happened.
KOKOPELLI TRAIL EXPEDITION
(Grand Junction, CO to Moab, UT) November 07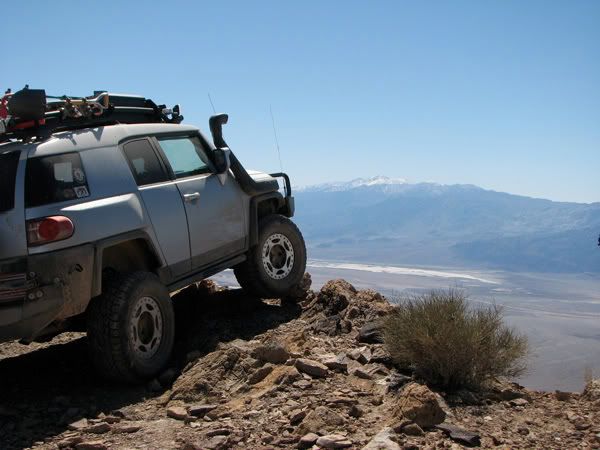 DEATH VALLEY
(Death Valley - California) March 08
Kokopelli Trail Expedition
(Grand Junction to Moab) July 08
You have brains in your head. You have feet in your shoes. You can steer yourself in any direction you choose.
You're on your own. And you know what you know. You are the guy who'll decide where to go.