Were proud to introduce TJM Stealth winches. These are in our opinion the best bang for your buck. But with that being said I will be testing one in our company 4runner over the next several months to confirm what I already believe.
When TJM set out to do a winch they could have done just anther cheap winch that the market is flooded with or they could have done a super high end winch with air compressors.
Instead they looked at what people wanted and needed and tried to put it into one clean affordable package. I think they did a great job and we plan to make these an available option with our bumpers with what we feel is a fair price.
These winches are complete with Not only a 100 feet of 5/16in synthetic black winch rope but also come with a wireless real time winch controller, (real time means no delay when you hit the button). The winch also comes with a high end hook that locks open and has a release lever to ensure safety at all times. A TJM Aluminum fair lead, and shut off externally mount able cut off switch so you can cut power to the winch when not in use.
It's a great package they have put together and the powder coating matches our bumpers
$699.00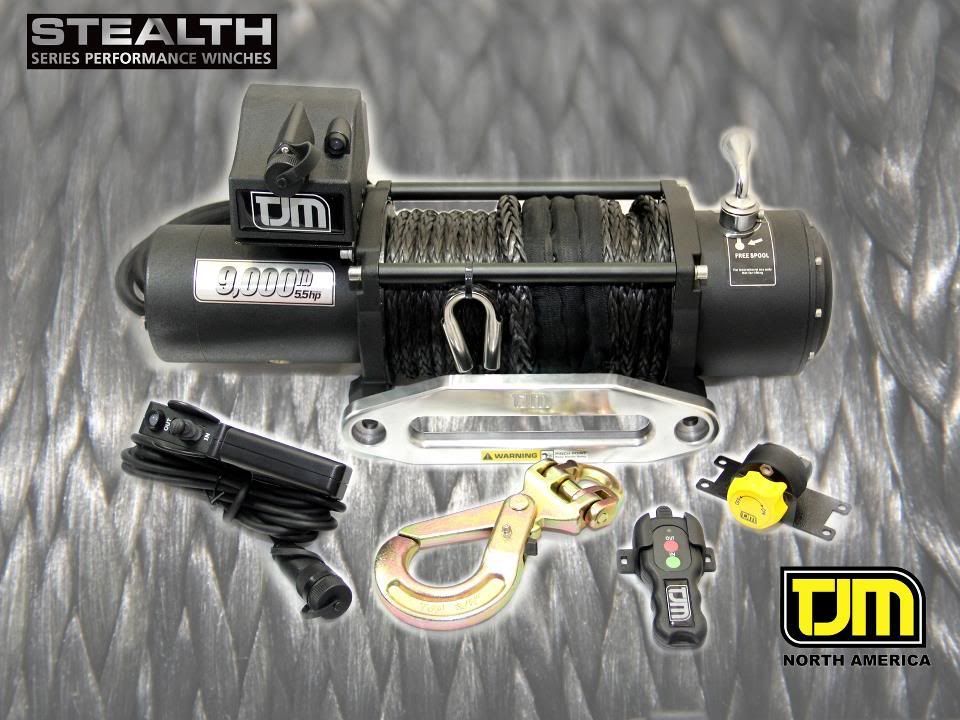 Any questions please let me know.