Hey there everybody! If you know me, then you know how much I love to do "how tos" here on the forum, so here is a thread showing how to properly install Trail Teams door sill protectors.
First off here you have the factory plastic door sill protector (boo) which we will be replacing with the shiny new Trail Teams door sill protector (yay!).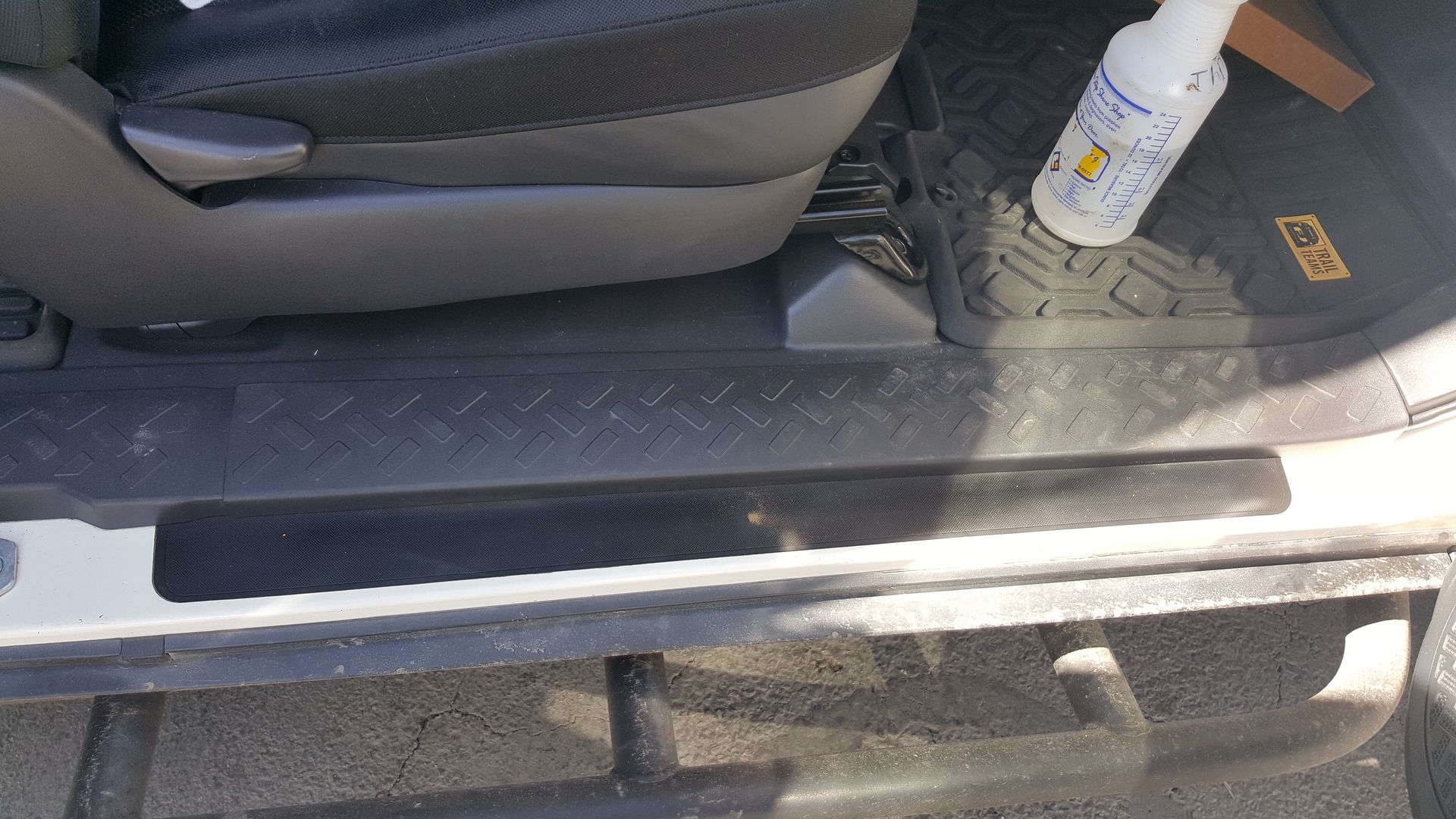 So you'll want to first remove the plastic bottom piece of the door frame with is done by pulling up on it from the front end. It clips into place so the clips will pop out of place as you pull. Also pull up on the front of the rear piece to expose all of the plastic door sill since the edge of the plastic is under that door framing.
Now you'll take something to get under the edge of the plastic door sill (I used a plastic razor) and then you'll be able to pull the plastic off as a whole piece.
There will probably be some sticky residue left behind particularly where you started to pull it up from and there will be a grime line from around the ledge of the plastic door sill. What I did was carefully used a cloth, the plastic razor, and paint thinner to remove the sticky stuff and the grime line and then I buffed that area afterward to ensure a nice, smooth, clean surface. Then you'll replace the plastic of the door frame and clip it into place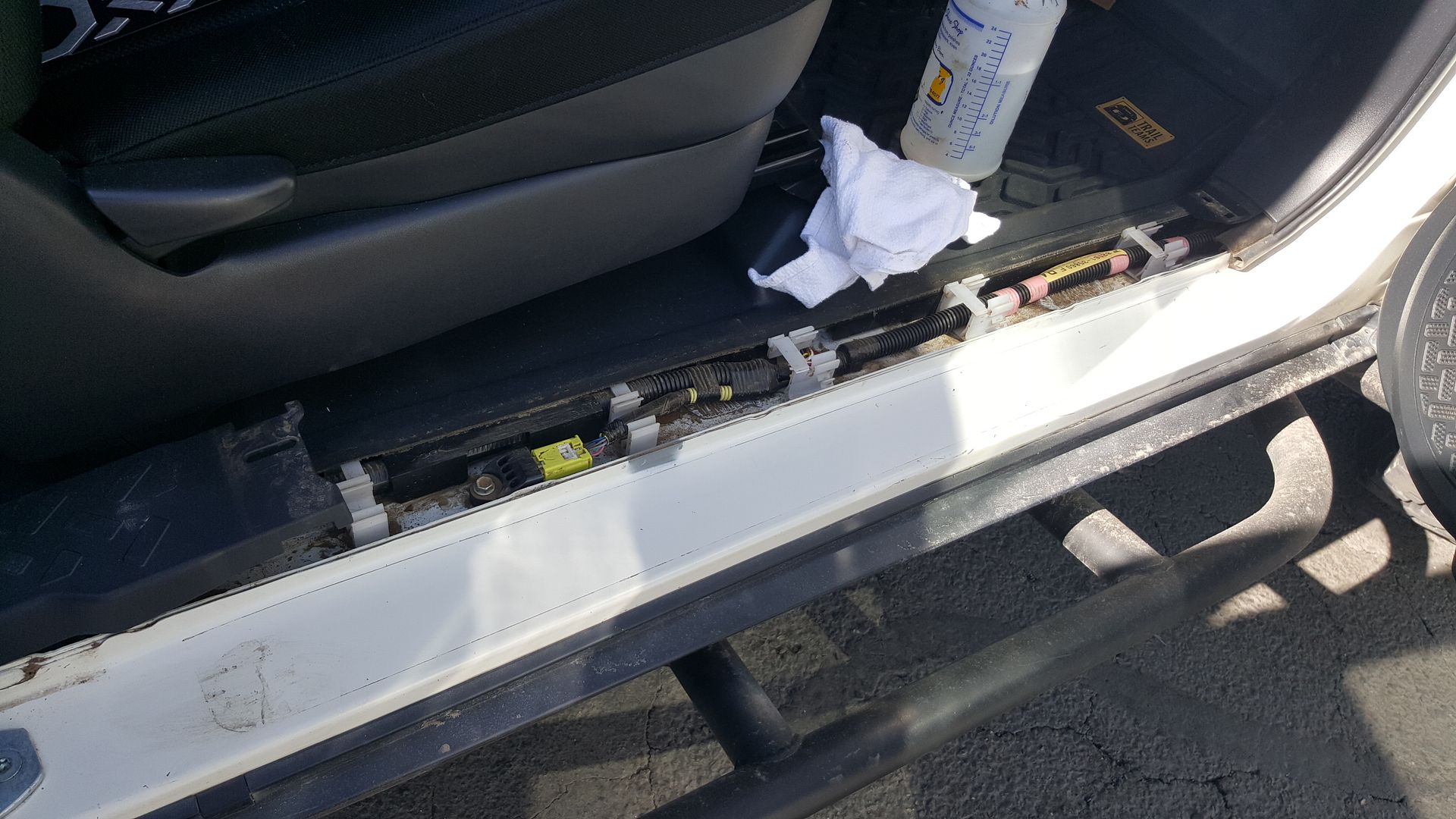 Decide where exactly you'd like to place your billet door sill before you stick it into place. Now you just remove the plastic protector on the adhesive backing of the Trail Teams door sill and then you put it into place and press down firmly over the length of the door sill.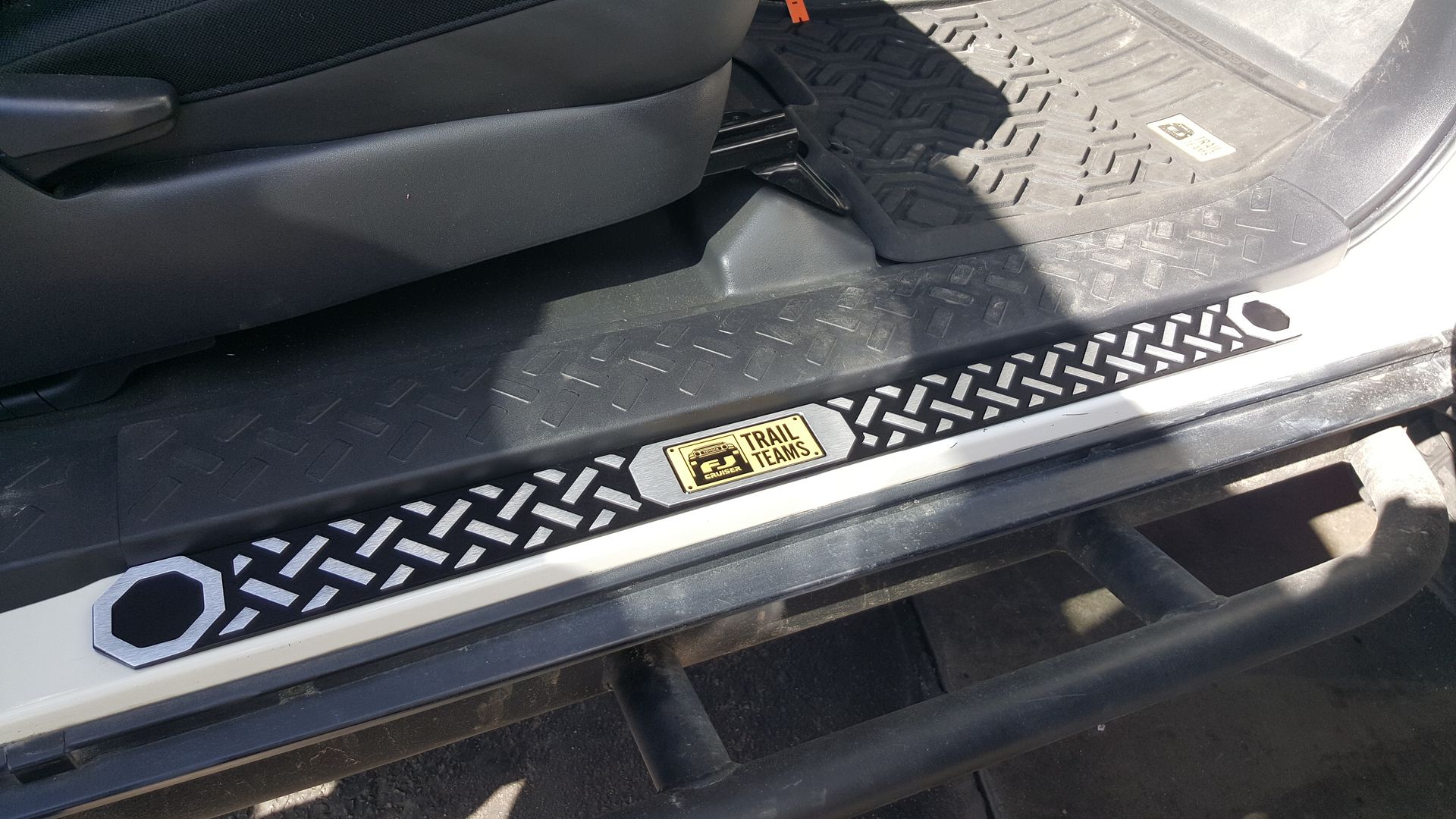 Here is the other side before and after: