Discussion Starter
•
#1
•
I grew up hopping out to lock hubs in the 70s with various 4WDs.
My person 4WDs have include an 4th and 5th gen US Hi Lux, 2nd gen 4Runner, first gen X-Terra, trail rated WK2, first gen Expedition, second gen Expedition,
With a ton of time in other countries with Hiluxes, Prado, Land Cruisers, Patrols, etc.
With plenty of XJ, Wrangler, WK etc. in the family.
I have picked up a 2011 Silver FJ with 60,000 miles on it.
It is outfitted very unusually.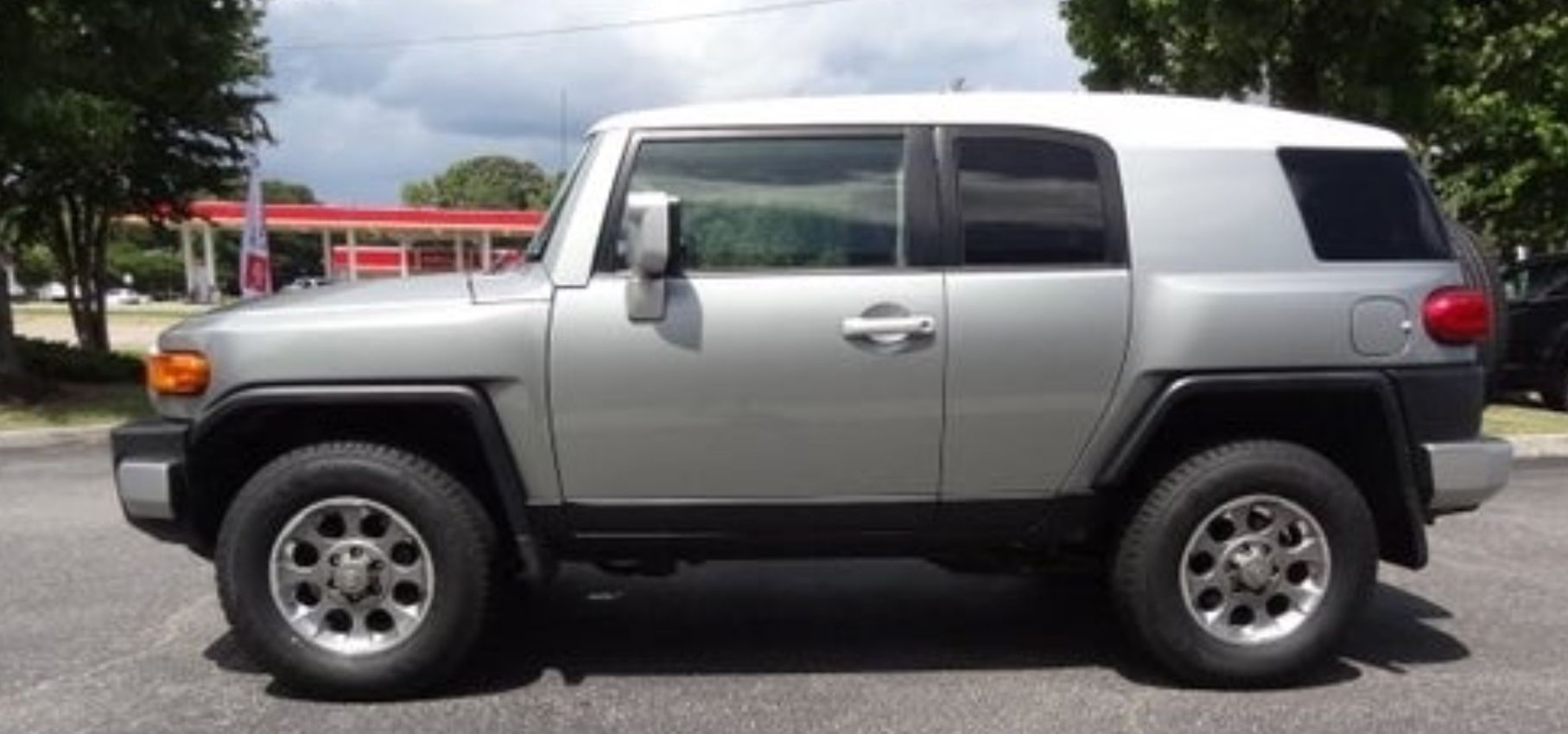 It has the manual transmission with diff lock and Atrac, rear view mirror camera, dash compass/inclinometer, etc. but nothing else. No rear outlet, no sliders/steps, no tow attachment, etc.
I need to get a roof rack, shovel/axe/high jack mounts, rear spare gas can mount, and brush guards with winch mount.
I would like a side ladder, also, but only see ones that block the rear window.
So,
Factory roof rack with attachments- or a better option for the factory mounts?
Factory tow and light hookup up?
Good ladder option?
Good slider/step option?
Is there a good brushguards/winch mount option without adding 300 pounds of new bumper?
Thank you.