Mornin' all..
Well, the WAAG basket arrived yesterday and I had to fight the urge to do the install until after my employees went home for the day. Once they were gone though, I made a bee line to the FJ and got to work..
The rack was pretty well packaged and arrived in excellent condition..
It took a while to get the rack and hardware cut out of the plastic wrap, but once I did, this is what I found...


Once together the brackets look like this...
While the rack was on the ground, I took the opportunity to stand in / on the basket. There was minimal flex and all in all, it supported my mass nicely. (sorry, no pics of this.)
I think the hardest part of the install was getting the basket on top of the roof. This definately requires a minimum of 2 people, 3 is better. I also found that bringing the basket over the back of the rig and walking it forward worked best. Make sure you have a blanket that covers your entire roof under the rack to avoid potential damage to your ride and the XS.
I was very happy to see that the basket fit inside the rack while I still had my FourTreks combo and hi-lift mounts in place. After spending the $$ on those mounts I was really worried that they would have to come off.
Once the basket is in place you can start placing the brackets. Having a second person on this step would make the process easier and faster. They could hold the basket in place while you get the bracket tightened. Remember to leave them loose so you can easily make adjustments when all the other brackets are in place.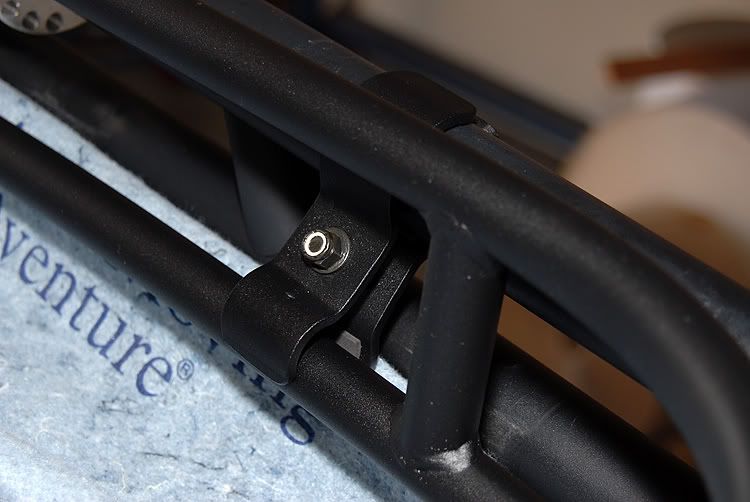 The second hardest aspect to this install was getting the rack centered and level. Come to think of it, having an actual level probably would have made the process much easier.
This is what she looked like after the install..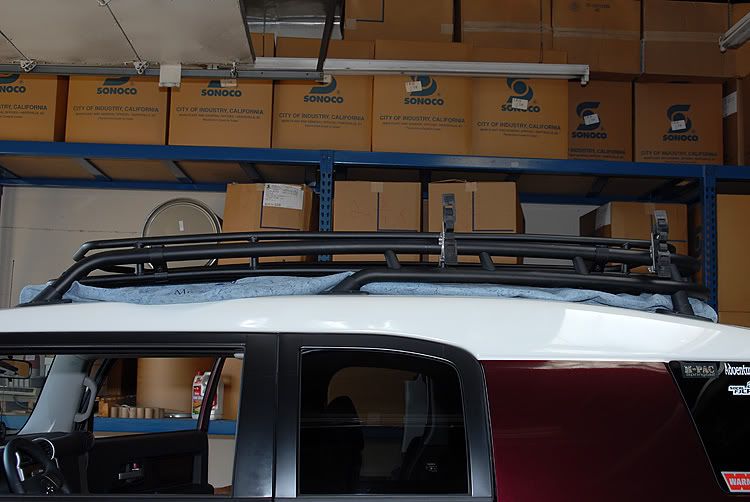 All in all, I think the basket looks great. CruiserLarry did a nice job with the design and WAAG did a great job with the fabrication. The XS looks like it came from the factory and incorporates with the stock rack beautifully.
A couple things I'd like to add..
1) I was under the impression that the basket would sit flush with the top of the rack. As of now, it does not. (And yes Poker, it is below the stock antenna.) Seeing the rack in person, I don't think it looks too bad sitting high, but I'd definately be interested in seeing how it looks flush.
2) I'd like to see a few more brackets included. I'm sure 4 is sufficient, but 8 (one more per side and two in the rear) would be make me feel better. I'm sure time and use will settle my concerns.
3) An Air-Dam and ladder would be nice options.. ((nudge-nudge, guys at WAAG))