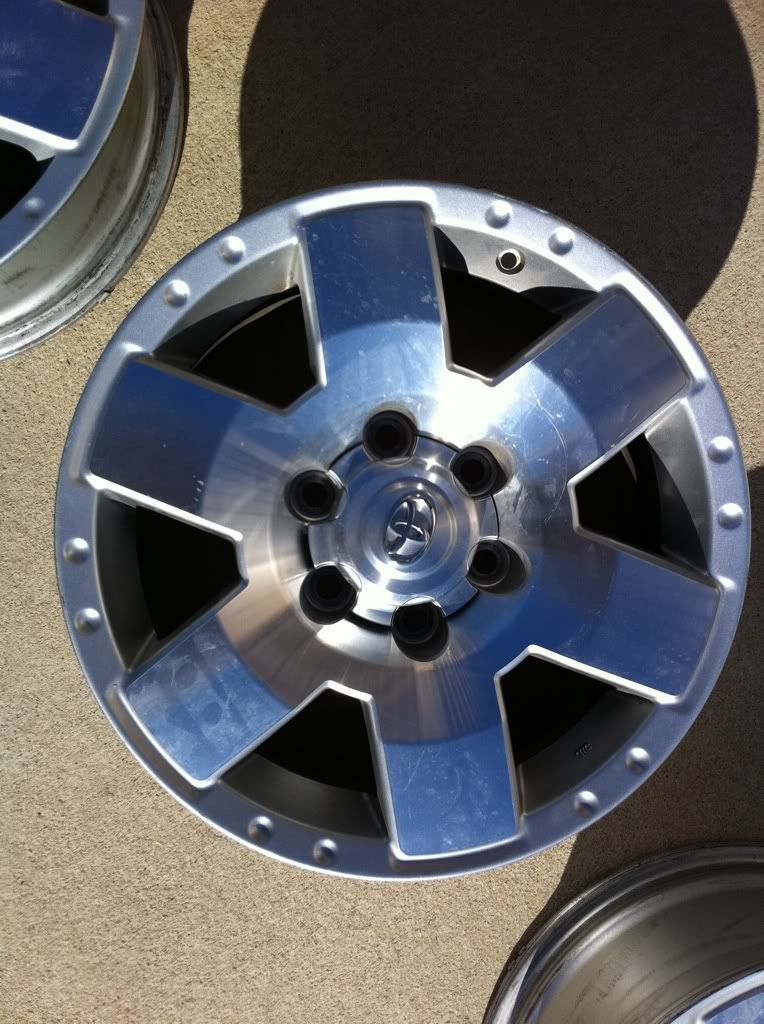 WTS
(5) 17x7.5 OEM's. Had 49k on when I purchased end of January. Previously listed/sold to another forum member, who flaked, for $300.00 plus shipping.
(5) boxes 18x18x8 that weigh approx 36 lbs each shipping from 74134. Will consider meeting a regional purchaser, I'm in Tulsa, OK. Will consider reasonable offers. The wheels are in good shape, minor pitting in a few locations. I have pictures of all wheels and minor blemishes I can email.
I will be listing the following in the near future. Front and rear bumper, Predator bars, OEM roof Rack, FJammer, front matts and rear cargo matt, OEM skid plate, and bling plate, as the boxes of all the newly purchased items, all from forum vendors, begin arriving (EXP 1 sitting on dock for me to pick up as of 5 today). Only mentioning, without posting prices, in the event a regional purchaser may be interested in. I have no pics of, yet, but will have tomorrow.