Discussion Starter
·
#1
·
Ouray, Colorado
July 15, 2008
YANKEE BOY BASIN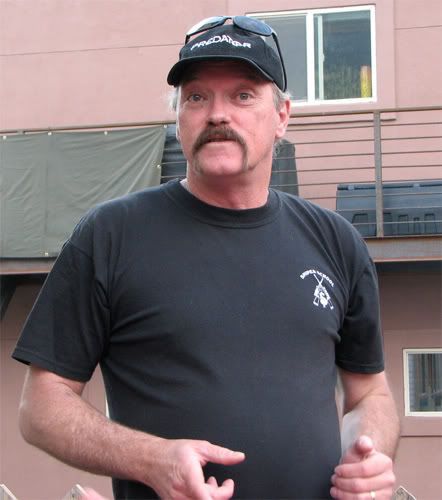 SHADOW WARRIOR led our motley band of FJ's from Ouray at about 8000 feet to the top of Yankee Boy Basin at about 11,500 feet.
The group consisted of Mr/Mrs SHADOW WARRIOR, DRAGON & FJSOHOT, the SWICAGO Family and MRSUPHILL riding shotgun with me in the Scorpion.
Our first stop was
Hanging Rock
. Somebody blasted out a road through here a long time ago and the rock is literally hanging over the road, waiting for an earthquake...
The Atlas Mine, long abandoned, sits beside the road as mute testament to a billion dollars of gold and silver removed from this one stretch of canyon.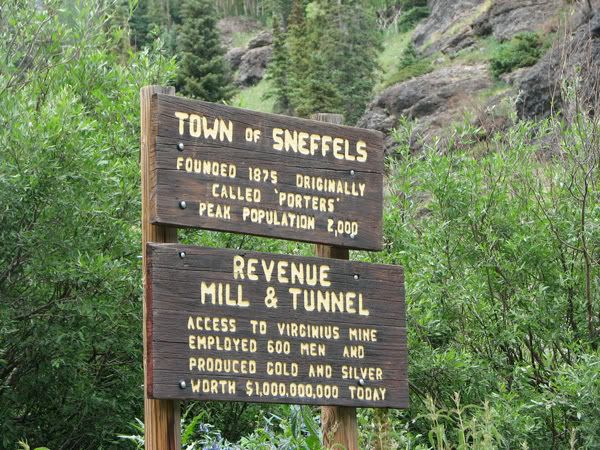 There isn't anything left of the Town of Snuffles but this sign and a few abandoned mines.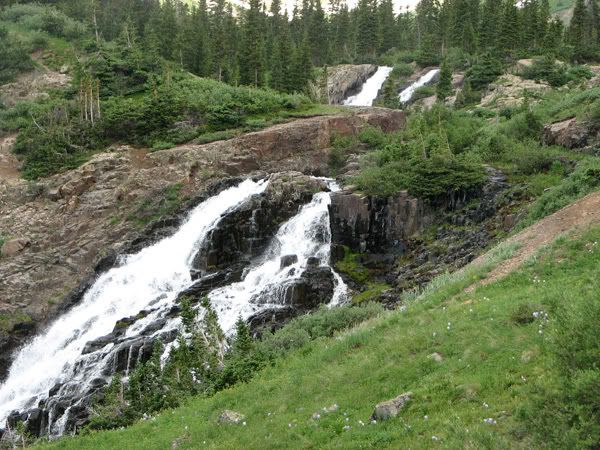 If you think that Twin Falls looks as if it would sell beer, you're right! It was featured in a Coors Beer commerical.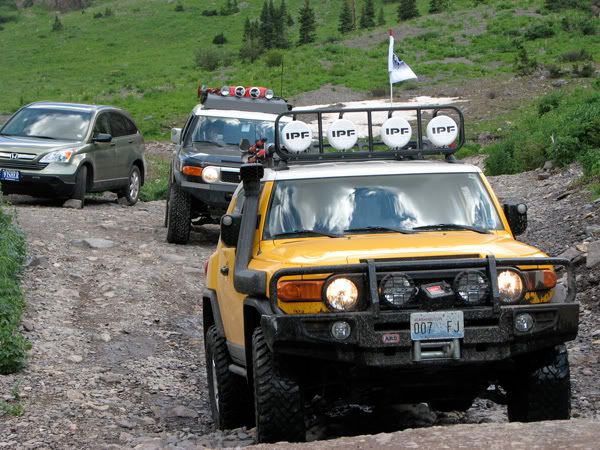 And just about the time you think you're cool, you pass a Honda CRV parked on the trail...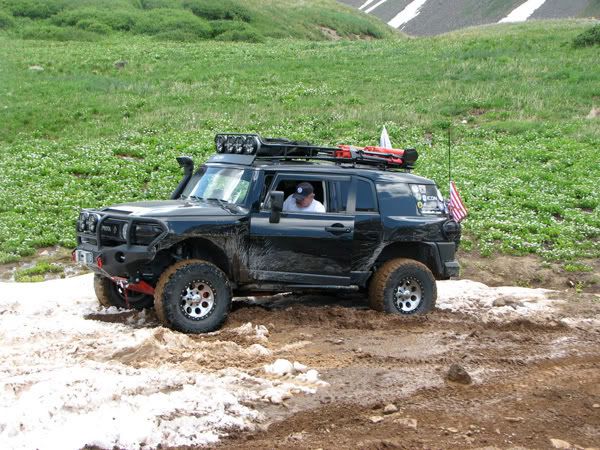 SHADOW-WARRIOR spins the tires for a moment in the mud.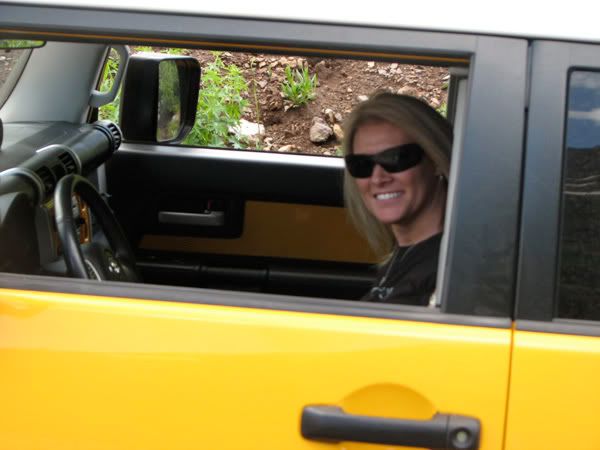 FJSOHOT behind the wheel of TAIRA, the DRAGON machine.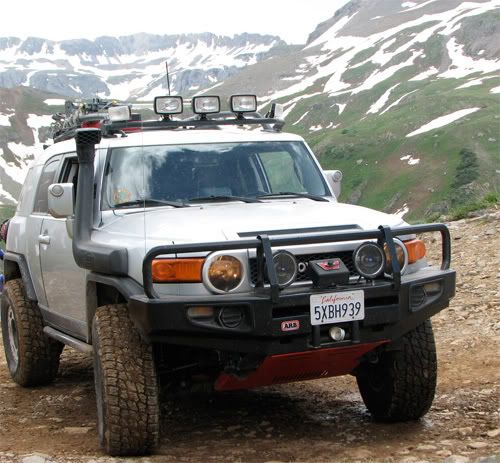 Scorpion at the Summit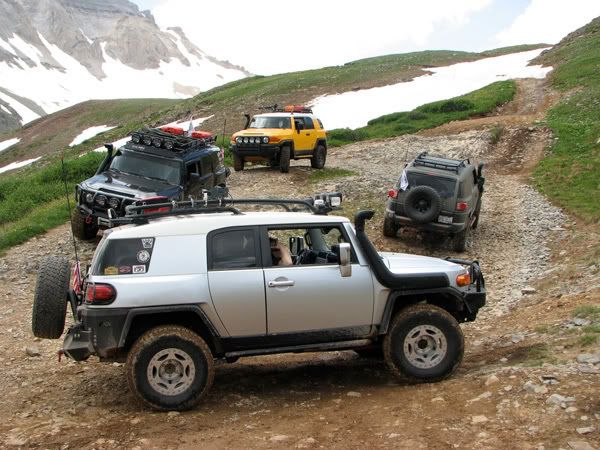 A circle of FJ's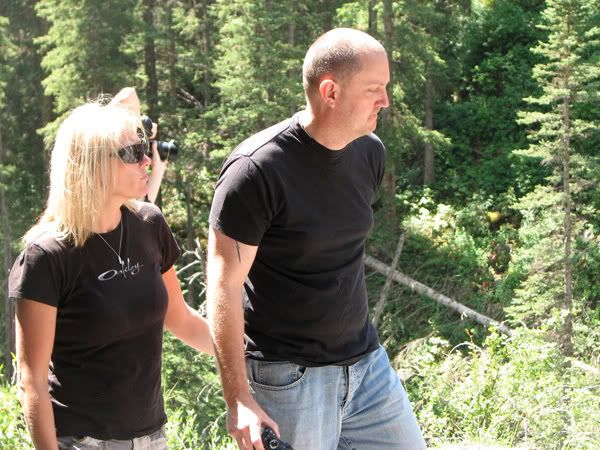 DRAGON and FJSOHOT